Kaspersky Total Security Guide & Review [September 2020]
Kaspersky is one of the most popular and long-lasting anti-virus suites you can find today. Serving more than 400 million users globally, their anti-virus receives database updates multiple times a day. Besides the standard anti-virus protection, Kaspersky offers many other security features as well.
Depending on your needs, you can choose between Anti-Virus, Internet Security, or Total Security suites. But if you aim to protect yourself and your family on the Internet, then perhaps you should consider Kaspersky Total Security.
Basic Set of Options
As their core business, Kaspersky provides the class-leading anti-virus scanner in all of the suites they offer. With the basic Kaspersky Anti-Virus plan, you get much more than just a simple anti-virus scanner. There's also an integrated VPN, a firewall, malware protection, and a privacy cleaner.
If you choose Kaspersky Internet Security, you'll be able to protect any of your devices, regardless of the operating system they use. There's also a cool anti-theft feature which can snap a photo of the person currently using your device.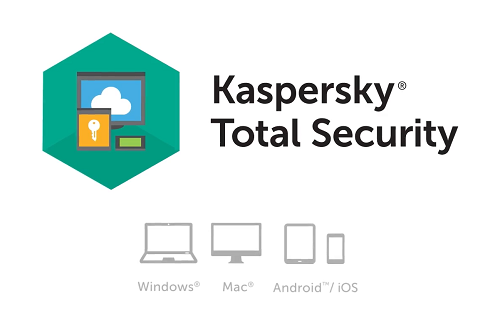 Kaspersky Total Security Features
Along with the basic options that you get with their lower-tier plans, Total Security delivers even more. Offering three new features, these allow you to create secure backups and restore points, manage your passwords, and keep your kids safe on the Internet.
Backup & Restore
Although today's computers are super-powerful and pretty stable, there are situations that are just out of your control. You never know when a power surge could fry your motherboard or an accidental leak flood your computer. The risks are even higher when talking about laptops, since you can easily drop it or have it stolen.
That's why it's important to create backups of your most important files and folders. Unlike services such as Webroot and Norton, Kaspersky doesn't provide cloud storage for your backups. Instead, you can allow Kaspersky to access your Dropbox account and store the backups there.
Of course, besides Dropbox, you can store your backups to any local, external, or network drive as well. And if you know your way around FTP servers, you can even dedicate one to this purpose.
When defining what to backup, it's a simple matter of choosing desired file types as well as entire folders. For example, you can choose to backup all Word or Excel files you have in your "Documents" folder. If you're a collector of music in FLAC format, you can have Kaspersky create a backup of any such file it finds on your computer.
Once you click the Backup & Restore option in Kaspersky Total Security, a wizard will pop-up to guide you through the rest of the process. Thanks to the user-friendly interface, you don't have to be a computer genius to create your own automated backup.
Kaspersky Password Manager
With Kaspersky Total Security, you get an unlimited number of passwords you can manage across any platforms you might use. For example, you can have a powerful PC desktop at your home and a MacBook you carry around. You might also own an Android smartphone and an iPad for entertainment. Kaspersky Password Manager allows you to sync and manage all your passwords across all these devices.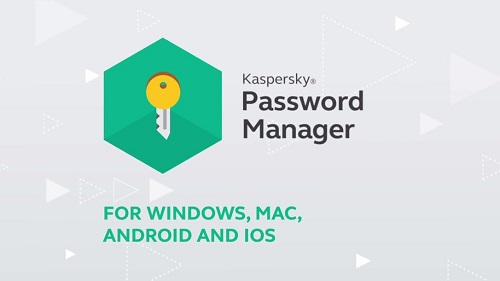 Although the name of this feature implies that it's a simple password manager, it's actually much more than that. First of all, it checks in real-time whether your existing passwords have been compromised in a data breach on the Internet. If so, you get a notification regarding the severity of the breach, and a suggestion to change your password immediately. When creating new passwords, you can see how strong your password actually is, as well as get suggestions on how to make it even stronger.
The Password Manager feature also allows you to securely store your personal and credit card details. Unlike other password managers, here you can also scan your device for PDFs and scans that look like documents. These could contain personal information you might not want to share. If there are any such files, Kaspersky will let you move them to a more secure online storage.
Kaspersky Safe Kids
Please note that this feature isn't included in the basic Total Security plan. Unless you opt for the Total Security Family plan, you'll have to pay additional $14.99 for this option.
Kaspersky Safe Kids is an online tool which allows you to setup user profiles for children and create rules and restrictions for their Internet use. Once you create your child's profile, you can define which devices your child uses. A great thing about this feature is that there are no limits to the number of profiles or connected devices you can use.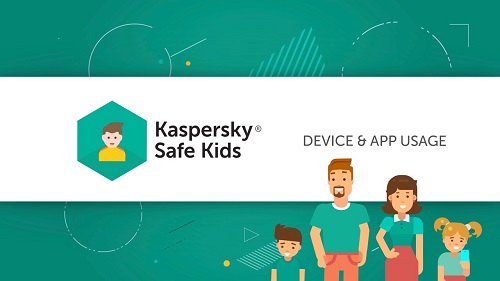 After you assign the devices to a profile, the next step is to install the Safe Kids client app on each of the devices. This will make sure that any rules you define in the master app are enforced on the child's device.
There are 14 website categories for which you can define the activity rules. These range from adult content, gambling, and narcotics, all the way to violence, profanity, and weapons.
For each of these categories you can define specific activity rules. There are three self-explanatory restriction levels you can set for each one: Allowed, Warning, and Forbidden. You can also set how long your child can use a device and at what times. Using GPS on mobile devices, you can also track their location and set an area which they shouldn't leave. If they leave the area you've defined, you'll immediately receive a notification.
When dealing with apps, you can enforce age restrictions, so your child won't be able to see any apps above that threshold. If your child is willing to cooperate, you can even monitor their social media activity. At present, this works for Facebook and the popular Russian social media app VK.
Super-Safe with Kaspersky
Thanks to decades of successful anti-virus and overall system protection, Kaspersky became the gold standard in its niche. With the latest updates to their Total Security suite, it's almost a no-brainer when it comes to selecting the right protection for your devices.
Have you tried Kaspersky Total Security? Which feature do you find most valuable for everyday use? Please share your experiences in the comments section below.
How to Fix the "D3dx9_40.dll is Missing" Error
Read Next