How to Make Your Amazon Fire Stick Sleep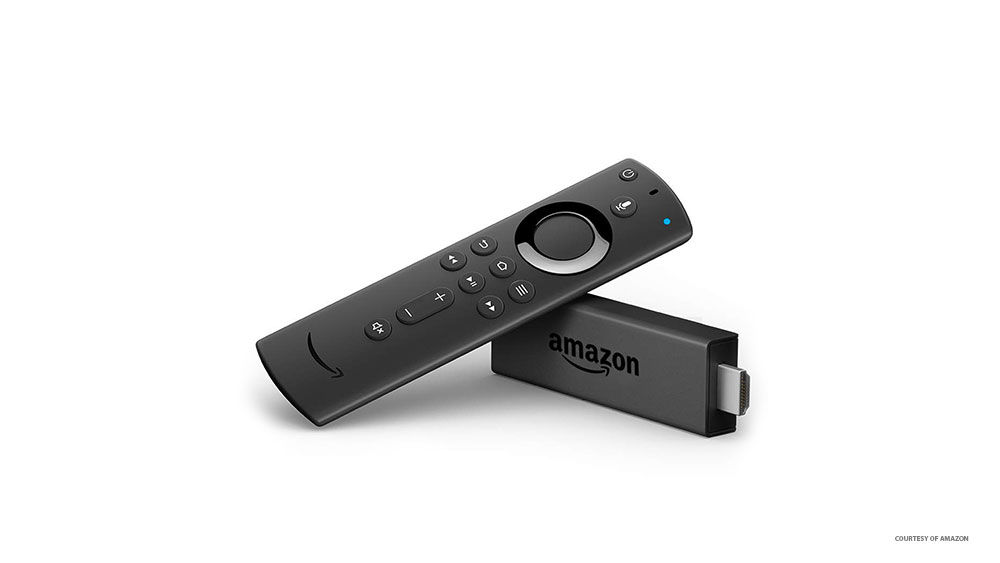 Streaming devices are getting better all the time and there's always something new to find out. When you first get your Amazon Fire Stick, it's exciting and you're looking forward to learning about all the features. You're curious about all the things you can watch and how to best customize your viewing experience.
Some things can, however, be harder to figure out, especially if you're not using them all the time. In this article, we're going to look into how to set your Fire Stick to sleep.
Use the Remote to Set It to Sleep
Your remote is one of the most important tools when it comes to maximizing your Amazon Fire Stick user experience. Your Fire Stick remote has the Home button right in the middle of it. Press and hold it for a few seconds to open the Home menu.
When the Home menu launches, you'll see a Moon-shaped icon on the screen. Select it to put your Fire Stick in a low power mode which is similar to turning it off. To completely turn it off, however, you have to unplug the Fire Stick from the TV.
It's important to note that the newer versions of the Fire Stick remotes come equipped with the Power button. It's located on the left side of the remote. All you need to do is press it and that will save you going through the Home menu.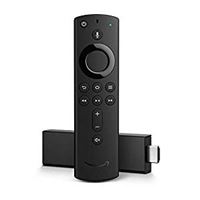 Use an App to Set It to Sleep
If you've misplaced your Fire Stick remote, as it will often happen with remotes, don't despair. Your smartphone or tablet will come to the rescue. Firstly, you have to download the Amazon Fire TV app from the App Store or Google Play, depending on the OS your phone is running. Just open the app on the device and you'll notice several icons on the bottom of the screen. Tap the one that looks like the Fire Stick remote and the app will go into remote mode.
What you will get is a very similar layout to the one on the actual Fire Stick remote. Select the gear icon on the top of the screen. You don't have to press the Home button. Just select "Sleep" and that's it.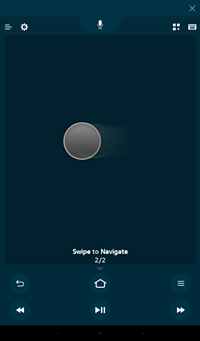 What Is Sleep Mode for?
The Amazon Fire Stick offers a lot in a little package. One of its most meaningful benefits is Sleep mode, and it's there when you want to save power without turning your Fire Stick completely off. Also, the device goes into sleep mode after being inactive for 20-30 minutes, depending on the model.
When you put the Fire Stick to sleep, you shut down most of its functions. What remains active are software updates. It's a useful feature because when the device is "sleeping" the update process goes much faster. And if you're vigilant about saving energy, you can keep it in the sleep mode.
How to "Wake up" Your Fire Stick
Putting Fire Stick sleep is relatively simple and can be very useful. But if you're concerned that once it goes to sleep you won't be able to turn it on again, you shouldn't be. Your Fire Stick, even in sleep mode, is always at ready. All you have to do is to press any button on the remote. This will activate the Fire Stick automatically. And the same applies to Amazon Fire TV app. Just tap any button in the app and, voila, your Fire Stick is connected and ready to stream your favorite TV shows and movies.
If Fire Stick Refuses to Go to Sleep
It happens all the time. Just when you think you have something figured out, it won't work. Technology fails, and everyone is pretty much used to it happening from time to time. In case your Fire Stick won't go to sleep, you can try a few things.
First of all, try turning it off and back on. It's basic, but it works more often than not. Just open the Home menu, select the Settings icon, and click Restart. |Alternatively, you can just unplug the Fire Stick from the TV, wait a little bit, and then reconnect it. Hard-resetting the whole device is an option too, but you'll lose all your information in the process.
Sleep Tight, Fire Stick
It is useful to remember that your Fire Stick will go into sleep mode automatically within 30 minutes if idle. So, you don't have to worry it will stay on forever and draw power unnecessarily. While it's in sleep mode, it can take care of software updates faster than usual.
And if you're the kind of person who once you're done watching would like to put your Fire Stick in sleep mode immediately, there are easy steps you can take.
Let us know what you think about Fire Stick's sleep mode in the comments section below.
How to Cancel an App Purchase on the Kindle Fire
Read Next