How to Show Holidays in Calendar on Galaxy S9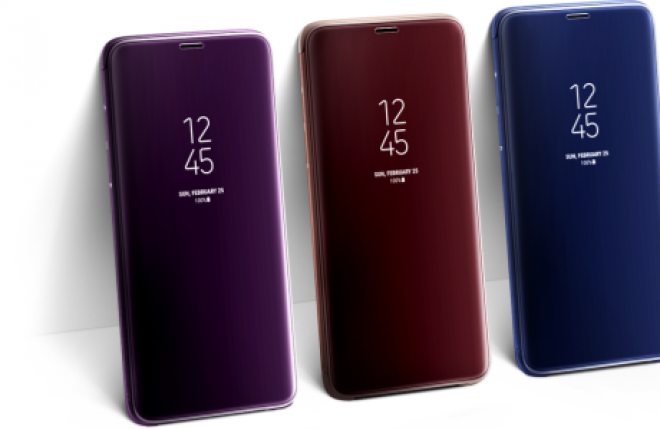 By default, special events like holiday don't appear on the Galaxy S9 calendar, but there's an app called the "S Planner" that will enable you to display holidays on your Galaxy S9 or Galaxy S9+ calendar.
Your smartphone will be that much smarter if it can tell you what holidays are coming up with just a glance at your calendar.
This TechJunkie how-to article will take you step-by-step through the process of using the S Planner app to display holidays on your Galaxy S9 or Galaxy S9+ device. These instructions are simple and take less than 5 minutes to complete. Read through this tutorial with your device handy and you'll be seeing holidays on your phone's calendar in no time!
How to Display Holidays on your Calendar on the Galaxy S9
With your phone in hand, follow these instructions to show holidays on your device.
Tap on the app menu
Tap to open the S Planner calendar app
After opening the S Planner app, select the More option
Tap on Manage Calendar
You'll see a list of different kind of calendars on the screen, Browse until you locate the Google section then select your Google calendar
Under the menu for your Google calendar, search for the Holiday category
Then Activate the Holiday category by toggling the dedicated controller (now set to inactive) to active
You've just enabled the holiday category on your calendar, so your calendar will show holidays as long as you keep the dedicated controller set to active. To verify that this process worked, leave these settings and go back to the calendar itself. You should see the Holidays highlighted on your calendar.
It is effortless to underline holidays on your S Planner; all you have to do is to follow the steps above. If you have questions regarding the S Planner on your Samsung Galaxy S9, kindly drop a note below, we'll be glad to reply.
If you found this TechJunkie article useful, you might also find this article useful as well: Samsung Galaxy S9 And Galaxy S9 Plus: How To Show Battery Percentage.
How To Turn Closed Captioning On or Off on an Insignia TV
Read Next