Our TechJunkie VPN Review Process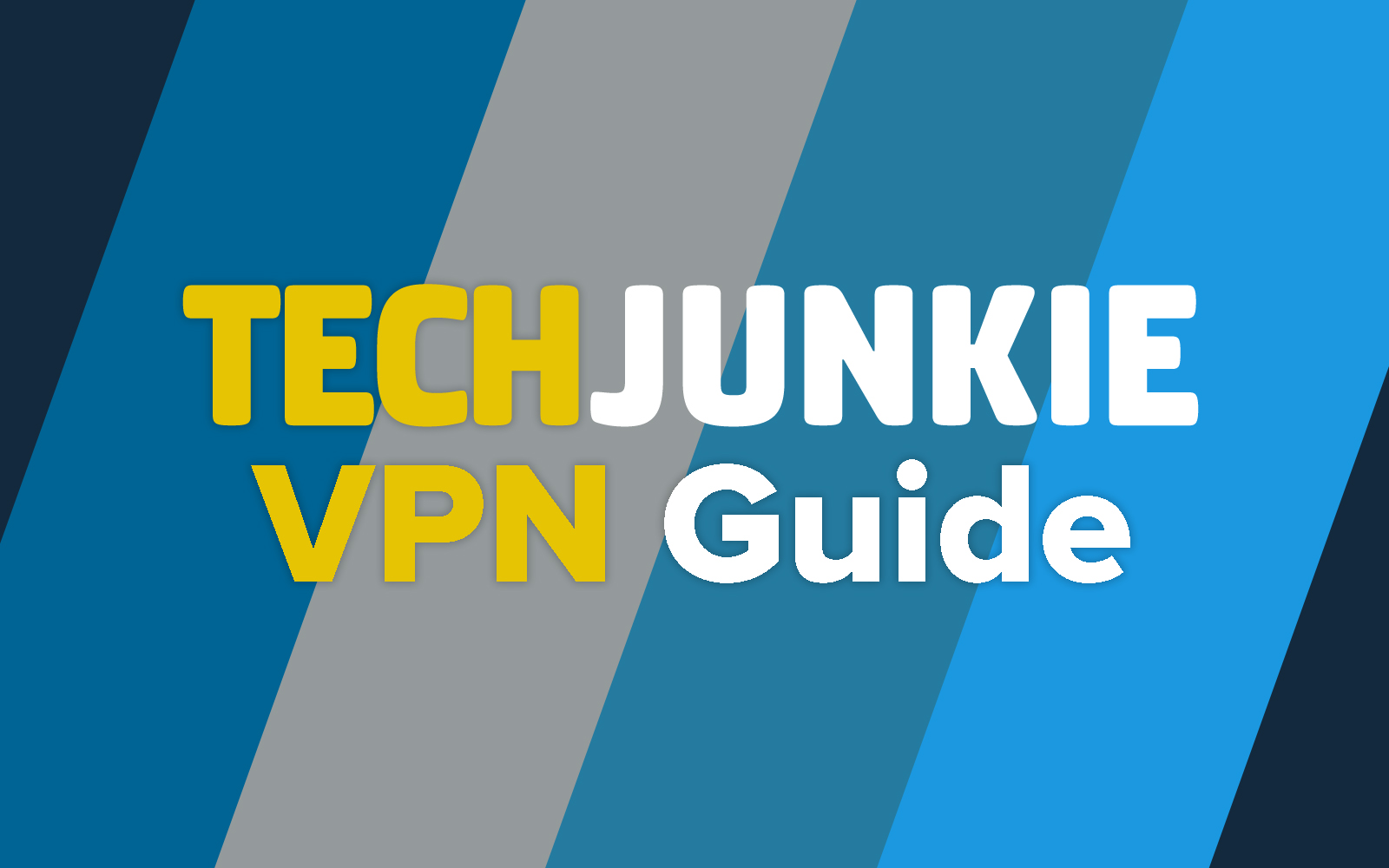 In 2019, it's more important than ever to have a VPN installed on your computer, in order to stay secure and protected when browsing the web. The internet is far more than just a communication tool or a way to watch movies streaming through services like Netflix. The internet is everything from a workplace to a social watercooler, a place where billions of people around the world congregate, communicate, share moments from their life, and so much more.
That's what makes cyber security so important in the modern age. Two years ago, the US government voted on a bill that stopped privacy protected first approved in October 2016 from being enacted. Though that bill would've stopped ISPs from collecting data like your browsing history, app usage, location, and much more without your consent, that legislation was never acted upon, and indeed, two years later, your internet provider can view and sell much of your personal data to advertisers. Combine this with the massive data leaks we've seen in previous years from mega-corporations like Facebook and Google, and it shouldn't seem too surprising that many have taken the additional step of purchasing a VPN, or virtual private network, to protect their data from prying eyes.
For just a few dollars per month, a VPN can be all you need to help protect your activity while browsing on your laptop, tablet, smartphone, or any other web-connected device. However, with the market for VPNs larger than ever, it can be a real chore to figure out the right VPN for you. From differences in browsing speed, to features like region-free media streaming, to changes in prices, it's important to know what the best options for VPNs are before you lay down your credit card number. We here at TechJunkie have tested countless VPNs, preparing reviews for each option in pursuit of helping consumers find the best VPN to keep them secure. If you're curious on how we test each VPN, however, read on to find out.
How We Test Each VPN
Performing deep dives into each VPN takes time, but we follow a similar process for each tool no matter the client. Most VPN clients make similar claims surrounding speed, security, and other feature sets, but rather than just taking them at their word, we've tested each client to ensure each client is worthy of keeping your browsing data safe. Here's our guidelines for how we test each VPN.
Accounts
First things first: in order to test a VPN, we need to have an account with that VPN service. As such, with each VPN we test, we sign up for a month-long plan in order to test the service over a series of days for both reliability and for the content we'll list below. The account is paid for out of pocket, not provided by the VPN service. As such, the price of testing each VPN varies depending on the monthly subscription cost of each piece of software. The average price for a month of your typical VPN runs $10 per month, with the full range for our VPN review series running from about $6 to $12.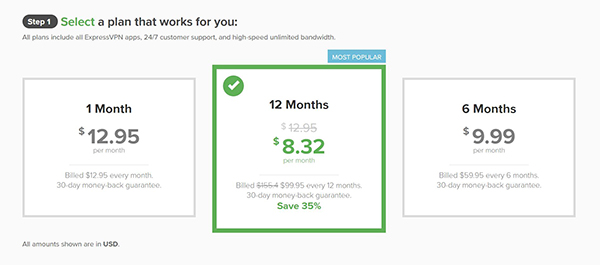 After paying for the month, we download the software onto our applicable devices for testing. The account stays active for the duration of the month; any further testing or updates to our reviews come from us reactivating the account and paying for another month of service.
Devices
We keep the devices fairly simple for testing. Most of our tests involve our Windows 10 laptop on a solid Wi-Fi connection, a test that should represent the majority of use cases for VPNs. Though we could use an ethernet connection instead of a wireless connection to test our speeds, most people use Wi-Fi to browse the web, and the slower, often more unreliable connection that comes with using wireless internet. Anyone with a Mac OS device will have a similar, near-identical experience to our Windows device, just on a different operating system.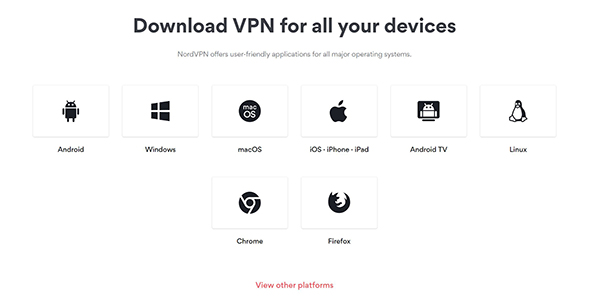 In addition to testing the VPN on Windows, we also install each VPN onto a Google Pixel 2 XL running the latest version of Android, and a 5th-generation iPad running the latest version of iOS. Though we don't perform most of our tests on these devices, we do ensure that the VPN runs properly on mobile platforms, mark any anomalies in our review, and ensure that the VPN can run on multiple devices at once. That's an important step, since you'll always want to make sure you're protected when online no matter the device we're using.
If applicable, we also test each VPN on an Amazon Fire TV Stick, one of the most popular streaming boxes on the market today, to ensure that any streaming on that platform is protected. We don't spend a ton of time testing the VPN on the Fire Stick, but we do always test to see if Netflix will switch regions when the VPN is active. We'll discuss this more below, as it's one of the most important tests for a VPN today.
Speed Tests
There are two extremely important tests to consider when testing a VPN: speed tests and security tests. While the latter is of the utmost importance for any security tool like a VPN, it's just as important to choose the fastest VPN possible when shopping online. VPNs will always add some slowdown to your internet connection, which is why your client will usually choose a server close to your location in order to prevent slow down along the way. As such, it's important to see how each VPN affects our download and upload speeds, along with our ping.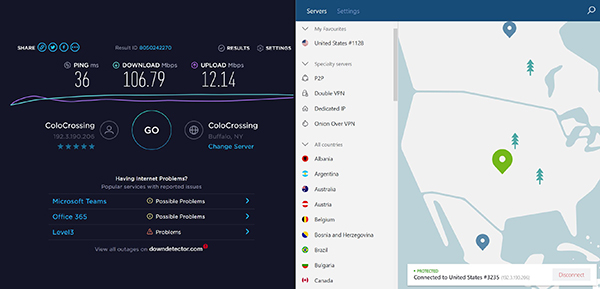 We follow a simple procedure for each test. We start by choosing four different servers from each VPN, based on their locations and how often they're used by VPN users. With our servers chosen, we use Ookla's Speedtest.net, in order to see how our speeds were compared to browsing unprotected. First, we tested our internet speeds without the VPN turned on in order to establish a baseline for our web speeds. After that, we test four of the most popular servers: the suggested US server for our location (usually designated with a Quick Connect or Smart Connect option; it's the server you connect to when just hitting the On button), a random US server, a UK-based server, and a Canada-based server. After running these speed tests, we note all of our findings in our review, then compare them to each other to note where each VPN succeeds or falls short, offering analysis alongside a review of how it felt to browse the web with reduced speeds.
Finally, when there are other specialty servers, often offered by some VPNs like NordVPN, we also test one of the specialty servers to see how the speeds compare to our other tests.
Security Tests
When testing security on each VPN client, we start by taking a look at the actual protocols used by each VPN, detailing them in our guide. Most modern VPNs offer AES-256 encryption, along with support for protocols like OpenVPN and a promise to not keep logs of your activity on their service. After taking note of what's promised by each VPN, we then run standard IP address tests with each device, in order to both figure out whether our IP address is being properly changed, alongside a WebRTC test. WebRTC is important to run for VPNs thanks to the possibility of our browser leaking our public IP address. Though a WebRTC leak can be fixed through a Chrome or Firefox extension, it's important to note which VPNs require this extension in order to properly hide our identities from our ISP and advertisers.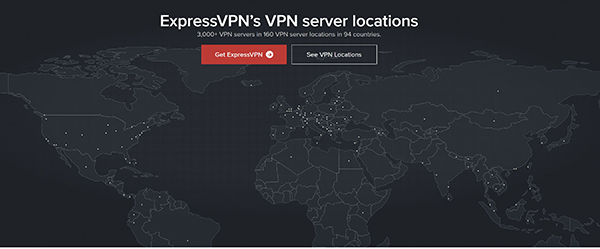 Netflix and App Tests
When testing VPNs, we use a number of apps to see how each client responds to changing the IP address from our location. For most VPNs, they handle IP address changes well, loading the correct regional sites and content for each service we test with. But occasionally, there can be small hiccups in app support for each client. For example, NordVPN had issues loading Amazon's US site when connected to a US server during our tests, but when we switched to a Canadian server, there were no major issues.
The one app that gives VPNs the most trouble is Netflix. After years of silently ignoring anyone using VPNs to change their location in order to access content not normally available in their region, Netflix has spent the last couple years really cracking down on people using Netflix to circumvent their region's content. Netflix is in dozens of countries around the globe, and while you'll find the same Netflix originals in each region, the selection of streaming content from other companies is different depending on where you connect from. For example, Netflix Canada might offer you some of the Harry Potter movies streaming on their platform, while they're nowhere to be found in the United States service. Likewise, shows like Crazy Ex-Girlfriend or The Good Place actually premiere new episodes in the United Kingdom the day after their releases in the United States on broadcast television, well before the full seasons are streaming in the US.

Accessing Netflix from different regions is one of the hardest challenges for a VPN because of Netflix's attempts to block those IP addresses associated with VPN clients. Some VPNs, like NordVPN, are mixed bags, offering excellent support for Netflix streaming when tested on our Windows PC and our Android smartphone, but when we tried to stream Netflix on our Fire Stick, Netflix warned us to turn off our VPN. Some VPNs have essentially thrown in the towel, handing victory over to Netflix. IPVanish, for example, was completely unable to switch Netflix regions, blocking us on all three tested devices. Meanwhile, ExpressVPN was able to bypass Netflix's IP blocks on our computer, smartphone, and even our Fire Stick, making it the clear winner in our tests.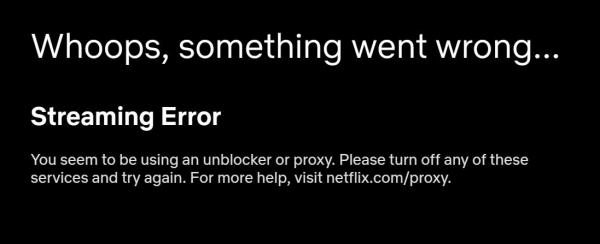 All VPNs will fall into one of those three categories, and in our reviews, we have dedicated sections mentioning our success with Netflix, in addition to any other apps that may need testing, like geo-blocked YouTube videos or the BBC's iPlayer application.
Where We Get Our Information
Finally, it's important to note that, as mentioned a few times throughout this guide, when pulling information about the VPN's security protocols or other content, we're often going off the VPN's website exclusively. Our reviews are based around information provided to us by the VPN's website, in addition to our own independent tests when running the software on our computer. This may mean our experience varies from other reviews from popular VPN sites, but during testing, we avoid reading other reviews of these VPNs in order to ensure objectivity in our findings.
With all that out of the way, make sure you check out our full guides to the most popular VPNs on the market today.
How To Delete your Hinge Account Forever
Read Next