The Best Streaming Apps for PS4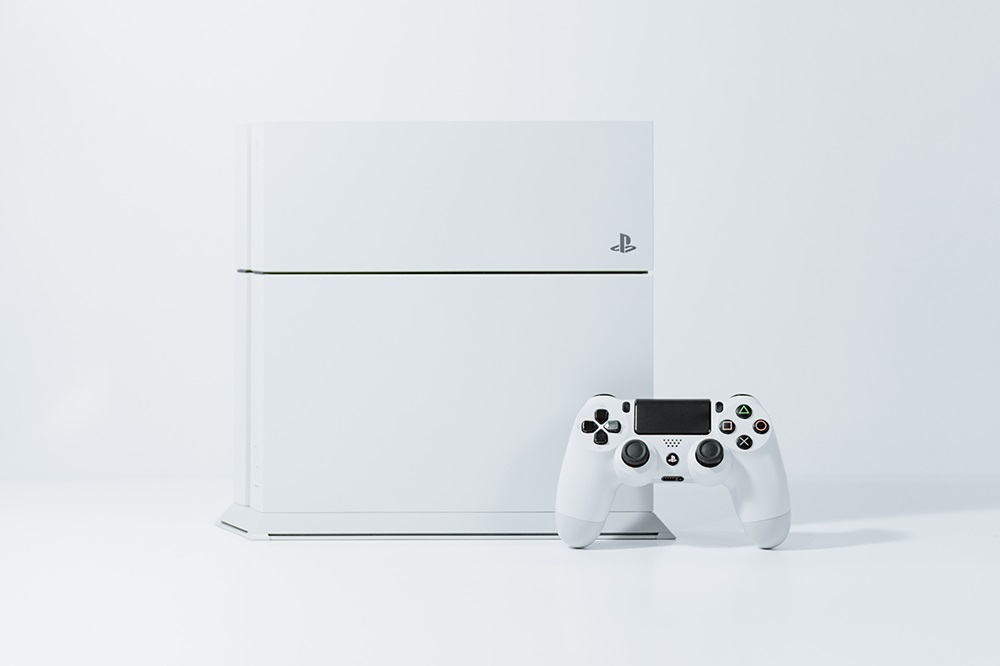 If you've bought your PlayStation 4 just to play the latest games, you're not using this console's full potential.
Besides its main purpose, PlayStation 4 allows its users to enjoy their favorite movies and TV shows. You can do that by installing streaming apps made for this gaming console.
However, there are tons of expensive apps with poor quality service. Therefore, this article will present you with the best streaming apps for PS4 that you can definitely rely on.
Netflix
With over 100 million users worldwide, Netflix stands as one of the most popular streaming platforms today. The numbers speak for themselves when it comes to the quality of their services.
Not only does Netflix have a rich library with thousands of movies and TV shows, but they also offer special features for their users to enjoy. One of those features is a true delight for all movie lovers – Netflix Interactive.
This feature allows you to choose the outcome of the movie you're watching. Simply grab your PS4 controller, play an Interactive title, and select the options as they pop up on the screen. You'll be able to control the characters' fate and how the movie ends. Some titles have more than 20 alternative endings, so you can re-watch the same movie many times.
Unfortunately, there's only a handful of interactive titles as of yet, but the number will grow in the future.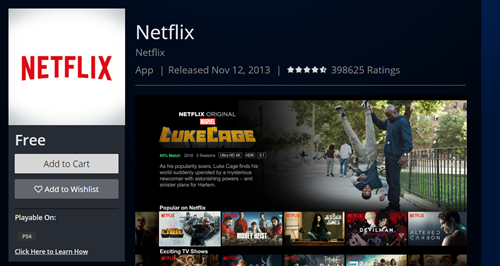 If you subscribe to Netflix now you'll get one month free on your PlayStation 4. If you decide that this platform is what you need, you can choose between three subscription plans. Each subscription plan has its own set of features.
PlayStation Pro owners with a premium subscription plan can even enjoy 4K streaming.
Amazon Prime Video
The Amazon Prime Video app for PS4 has a huge selection of movies and TV shows. It offers Amazon's original series and other exclusive content.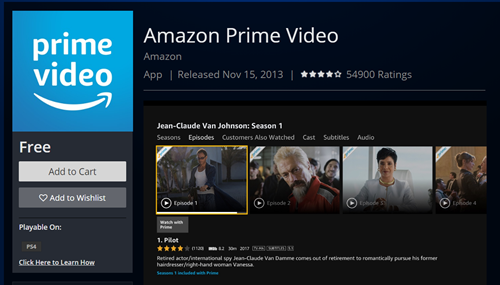 The app is very easy to use as it has an intuitive interface. You can search for your favorite titles, browse through categories, or view the most popular movies today. Based on your search history and the movies that you've watched using this app, Amazon will recommend you titles.
That can be extremely helpful when you don't know what to watch. All of the content in Amazon Prime Video's library is available in HD quality.
This nifty app also offers 4K streaming to PlayStation Pro users.
At the moment of this writing, Amazon Prime Video membership is $8.99 per month.
HBO GO
HBO GO is yet another fantastic streaming app for PS4. You might have heard about it because of TV shows such as Game of Thrones, Westworld, True Detective, etc.
We're sure that those titles don't need much introduction as they are ranked among the most popular TV series ever. With HBO GO, you'll be able to watch all of them, and many others, on your PS4.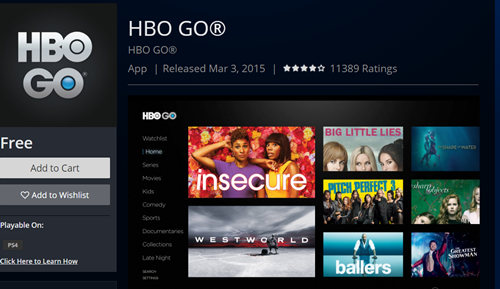 Besides TV shows, the HBO GO PS4 app allows you to stream a huge range of movies. The platform's Catalog is full of interesting titles worth checking out.
Unfortunately, subscribing to HBO GO isn't free but you can use their free-trial period to see if their services are worth the money.
PlayStation Vue
PlayStation Vue is an all-around streaming app with an excellent set of features. There are several subscription plans and all of them offer:
a) On-Demand TV Shows
b) Live Streaming HD Channels
c) 5 Simultaneous Streams
d) 10 Viewing Profiles (Personalized DVR)
As you can see from the list above, PlayStation Vue can end the battle for the remote once and for all. With this app, you can enjoy streaming HD channels on up to 5 devices at once.
PlayStation Vue is a cross-platform app you can use on PS4, Amazon Fire TV, AppleTV, smartphones, and many other devices.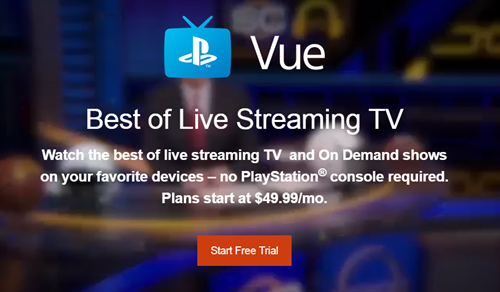 What's also interesting about this app is its Multi-View feature. If you want to watch multiple shows at the same time without having to constantly switch between channels you can divide your screen into three parts and watch three different channels in parallel.
Based on your subscription type, you can watch AMC, ESPN, HBO, FX, and other popular channels.
YouTube
Who doesn't love the most popular cross-platform streaming service that billions of people use every single day? Besides PCs, smart TVs, and smartphones, this streaming giant is available for PS4 as well.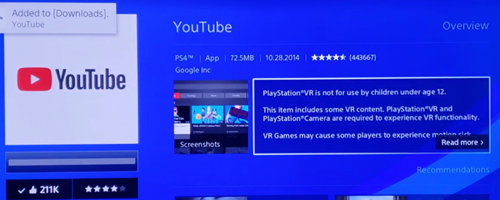 Although you won't be able to watch movies and TV shows on YouTube, you can enjoy hours upon hours of various content and subscribe to your favorite channels.
The best part about YouTube for PS4 is that there are nosubscription plans or fees, whatsoever. You can enjoy YouTube's magic entirely free. Creating an account is pretty easy and straightforward, too.
Use Your PS4's Full Potential
With the apps above, you can relax watching your favorite content after finishing your gaming adventures.
There are thousands of other apps available for PS4, but the ones reviewed in this article definitely run the show.
Which apps will you install on your PlayStation 4? Which TV show or movie will you stream first? Maybe there's a title you would like to suggest? Tell us in the comment section below.
How to Hide Your Electrical Cords Simply and Effectively
Read Next