How to Watch Movies on Cyberflix on Fire Stick
Cyberflix is a great app that lets Android users watch movies for free. Since Fire Stick and other Amazon Fire devices aren't running on Android OS, you'll have to use a workaround. You need to allow apps from unknown sources on your Fire Stick, download a third-party app called Downloader, and then download the Cyberlix APK.
That may sound complicated, but we will provide easy to follow steps for the whole process. When you're done, you'll be able to watch movies on Cyberflix on your Fire Stick. Read on for a detailed guide, and remember to use a VPN to stay safe.
Prep Phase
Before you begin, let's see what you need to make Cyberflix work on your Fire Stick. First of all, we recommend that you get a trustworthy VPN (virtual private network) service, such as NordVPN. The app that you are about to use is not exactly legal, as it is basically piracy. It is best to enable a VPN on your Fire Stick so that you can stay anonymous.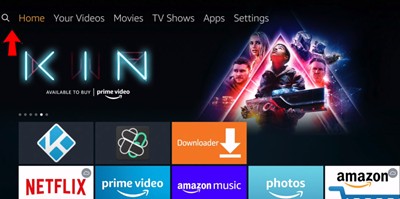 Now, connect your Fire Stick to your TV. After that, you need to enable apps from unknown sources. Follow these steps:
On the Fire Stick Home screen, choose Settings.
Select Device, and then pick Developer Options.
Find the Apps from Unknown Sources option, and make sure to enable it.
Confirm the pop-up window with Turn On.
OK, now you're ready to proceed with the installation of the Cyberflix APK. Since it's not on the App Store, you'll have to get the Downloader app first.
How to Install Cyberflix on Your Fire Stick
After you have finished the prep phase successfully, you are ready to download and install Cyberflix on your Fire Stick. When you are done with this part, you'll be able to watch movies on your Fire Stick. There will be a guide for that too, but let's focus on the installation for now.
Follow these steps to install Cyberflix on the Fire Stick:
On the Fire Stick home screen, search for Downloader using the native search option.
When you find this app, you should select Download next to its icon.

The app should install soon. Open it when the setup completes.
Use the Downloader app to search for this site https://cyberflixtv.info/download/apk/ and click Download. If that link is not working, use this one https://cybermedia.cloud/downloads-1
The file is only 17 MB, so it should download fast. When it's done, select Install.
After installation, go back to your Fire Stick Home page. Select the See All option to see the list of all apps.
Find the Cyberflix app and open it.
Install the MX Video Player on Your Fire Stick
You are nearly ready to watch movies on your Fire Stick with Cyberflix. However, you'll need a fitting video player, and MX Player is one of the best options. You will use the Downloader app once more to download this player:
Open the Downloader app on your Fire Stick.
Enter this URL https://cyberflixtv.info/Fire Stick/ into the search bar, and press Go.
Download the MX Player APK.
Install MX Player. Follow the on-screen instructions.
Now you are ready to watch movies on your Fire Stick using the Cyberflix app.
How to Watch Movies on Cyberflix
When you're done with all the previous steps and setups, watching movies will be a cakewalk. Here is how to use Cyberflix on your Fire Stick:
Make sure the Fire Stick is connected to the TV. Press the Home button on the Fire Stick remote.
Select Apps and choose Cyberflix.
Choose the default video player you want to use. Select MX Player and confirm with Accept.
Select Movies and browse for the movie you'd like to watch. You can sort movies by different parameters such as Most Popular, Trending, Most Watched, etc. If you have a specific movie in mind, use the search option and look it up by its name.
When you find your movie, select and open it. Tap the Play option to start watching the movie.
Cyberflix will find links online for your movie. If a link doesn't work, move on to the next one until you find a good quality video. We recommend watching movies in HD for the best experience. You need a solid broadband connection, though, at least 10 Mbit/sec.
Enjoy Free Movies
That's it, guys! That wasn't easy, and there were many steps and downloads. But now you can enjoy some great free movies on your Fire Stick. This method will work on all Amazon Fire devices, including Fire TV.
Make sure to use a VPN such as NordVPN because Cyberflix is not exactly legal in the United States. Were there any problems during the installation process? How do you like watching movies on Cyberflix?
Will My Tinder Subscription Show Up on my Bank Statement?
Read Next