The Best App Builders Without Coding in 2022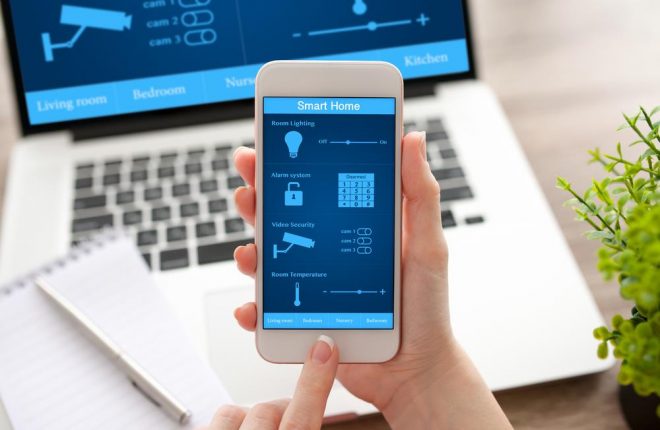 Building an app is not as easy as it looks. Apart from having a winning idea, you also need to have good coding knowledge and a handful of skills to make your ideas work. But what if you don't have any idea about coding?
These days, building an app has become considerably easier than before. Thanks to technological advancements, you can now build apps without coding experience.
App building today doesn't always have to be hard, even if you have no coding experience. If you're looking for the best app builder that requires no coding skills, here are some of the best ones we've found that we're sure you'll love.
Unlike what we've seen so far, Appy Pie takes a unique approach to DIY app development. They follow a meticulous 9-step approach. It's lengthier than any we've seen and more concentrated on assisting folks in developing compelling business cases and profitable apps.
And although their website might not be as attractive as those of other app builders, they do seem to be on to something. They serve more than 3 million people worldwide. These include companies like L'Oréal, Home Depot, and Accenture.
Appy Pie will guide you through a 3-step procedure when it comes to building your app. It consists of the following:
Choosing a category for your application (business, information, entertainment, photography etc.)

Creating your app by including, creating, and deciding on a navigation scheme for its pages. Pre-built pages are another option you have.

Publishing your app online.
AppyPie has affordable plans to offer: Basic, Gold, and Platinum. The Basic plan costs $16 per app per month; Gold is at $36 an app per month; and Platinum is at $60 an app per month.
As the "app builder for busy small company owners," AppInstitute bills itself. And even while that sounds almost quaint, we believe they are accurate.
With AppInstitute, it's so simple to create an app without any coding experience. The procedure must be reduced to a set of fundamental steps, all of which AppInstitute makes explicit on their website.
To create an app, this is what that procedure looks like:
Select a template that includes all the functionality you require.

Brand your app with company details, photos, a color scheme, and social media account information

Make content changes.

Click Publish
Over 20 different business types are covered by AppInstitute's templates, so there's a strong possibility you can start working right away.
If you choose AppInstitute, you have four different plans to choose from:
Business Lite, $59/mo

Business Extra, $92/mo

Business Unlimited, $118/mo

Reseller, $340/mo
It might be challenging to locate a totally free app creator. While we have found two, some of the free tools—like most—don't provide much benefit. Mobincube, however, provides both quality and usefulness in this instance, even for its free version.
To make their solution as appealing as possible, the Mobincube team has gone above and beyond. You do not need to pay anything to begin developing your free software or to launch it. And no, this isn't only about HTML apps; it also applies to native apps.
What makes Mobinecube stands out the most in the sea of app-building tools today is its rich set of features. These consist of the following:
Integration of an online store

In-app advertising for monetization

Modern customization

Using push notifications

Maps on Google

Internet Analytics

Integration of databases

Integration with external solutions

Video and audio

Bars for navigation

Upgrades to remote content
Mobincube is great for those who only want to try to test the waters first, as it offers a free plan. But, if you decide to team up with Mobincube for longer, the company offers five various plans to suit your need and budget: Small ($4.99 a month), Medium ($14.99 per month), Large ($29.99/month), XL ($69.99/month), and XXL ($149.99/month).
The quantity of apps created using a certain app builder is a reliable sign of its effectiveness. In the case of Swiftic (formerly known as Como), that figure exceeds one million.
Big and small enterprises are both catered to by Swiftic's service. We believe that was a wise decision. Large global brands are clients of some app developers, as you'll see later down this list. This demonstrates the desire for quick and simple solutions among organizations of all sizes. The possibility of a quick creation with a professional design makes testing and results easier, even though they may have the funds for custom apps.
Swiftic serves the following categories:
Retail and business

Restaurants

Fitness and Beauty

Services for Professionals
Their design platform has a simple layout. As you add and modify elements, you receive a preview of your build, much like with other tools.
The following features are available for your app:
In-app discounts

Using push notifications

Portable store

Reward cards

Scrabble cards

Deliveries

Catalogs

Menus

Branches (outlets)

Scheduling

Customer interaction (email, surveys, and contests)

Integration into society
Swiftic offers three different plans. Unlike other app-building tools on this list, Swiftic's plans can be paid monthly or yearly. If you prefer to pay monthly, you'll only spend $39 a month. If you want less hassle, you may pay once a year at a price of $33 per month. And if you're sure that you will be using it for a longer period of time, it's best to get its 2-year plan, where you'll only pay $29 a month.
Bizness Apps serves a variety of industries, much like several other app developers. They provide a variety of customizable, nicely designed templates. You can modify the text (using Google Fonts) and choose your icon sets thanks to their design skills.
It is among the greatest app makers because of these and other factors working together. The drag-and-drop CMS in the Bizness Apps builder makes it simple for anyone to get started.
Additionally, Bizness Apps offers sophisticated add-ons. With Bizness Apps, you can do the following:
Publish your iOS apps on the private app store and avoid Apple's stringent review procedure.

Enable secure document signing within your app to save time and money.

Support for many languages: Add your material to the CMS and choose up to five different languages.

Define groups and user access restrictions in group management.

Take reviews and post them publicly to increase app downloads.
BiznessApps offers four-tier plans to suit your needs and budget: the Individual, Standard, Gold, and Platinum. Individual plan starts at $99 per month; Standard is at $300; Gold is at $360; and Platinum is at $400.
One of the most capable app builders now on the market seems to be MobileRoadie. You may access a variety of nine categories on their platform, where they have pre-designed app templates.
Categories consist of:
Music: Performers, groups, DJs, venues, and record labels

Motivational speakers, celebrities, zoos, parks, plays, and films are all forms of entertainment.

Concerts, conferences, expos, and venues are events.

Teams, fitness, and fan communities in sport

State health departments, public buildings, educational institutions, and schools

Travel & Hospitality: Hotels, Restaurants, Travel

Stores, product guides, and employee discussion forums

Media: Authors, Radio, News, Magazines, and TV

Religious Groups: Churches, Youth Organizations, and Religious Communities
Despite having a sturdy appearance, they haven't deviated from the fundamentals of creating apps without coding. They provide a five-step procedure for creating and running apps. Building, designing, managing, engaging, and analyzing are all part of it.
Their user interface is neat and expertly made, which makes the building process simple and establishes MobileRoadie as one of the best app developers we've seen.
Additionally, MobileRoadie offers bespoke design and development services with extra features like augmented reality, interactive maps, in-app purchases, email registration and logins, and interfaces with third-party APIs and SDKs.
MobileRoadie, unfortunately, doesn't offer much flexibility on its plans as it only has two options to offer: the Pro and Superior. If you're interested in building an app with them, MobileRoadie prefers their clients to reach out to them to get a clearer view of the quote for their plans.
The purpose of app builders is to make what would otherwise be a difficult coding task to create an app simpler. You can't help but feel less frightened by their app builder when you look at AppMachine.
They skillfully created an interface with Lego-inspired blocks. As a result, developing an app feels less like work and more like an engaging project to create something incredibly cool. You can construct yours using more than 35 pre-coded apps from within AppMachine. Additionally, AppMachine provides templates for apps related to music, dining, education, travel, tourism, and sports.
AppMachine has four different plans to suit your budget: the Plus App, Pro App, reseller Bundle, and Reseller Bundle XL. Plus App comes at a price tag of $49 a month. Pro App, on the other hand, is priced at $69 a month. Meanwhile, the Reseller Bundle costs $99 per month, and the Reseller Bundle XL comes at $300 per month.
Modules are used by MobAppCreator to build apps. With this method, you may put different aspects together piece by piece, making the building process more similar to putting together a puzzle.
MobAppCreator's modules consist of the following:
Links

Chat

Plugins

Catalogs and products

Social media channels

Places and maps

Events

News
In true app builder fashion, you may choose from a variety of app themes to determine how your app will appear. This solution is aimed at agencies, despite being quite appealing. The market seems to favor MobAppCreator. Leading companies like Shell, Moviestar, Kraft, Marriot, and Holiday Inn use their platform.
MobAppCreator offers four different plans: the Starter, Basic, Pro, and Advanced. The Starter is priced at $24.17 a month, the Basic is $40.83 per month, the Pro costs $49.17 monthly, and the Advanced is $82.50 per month.
Siberian CMS is a very alluring option because it is open source. Anyone interested in experimenting with app development should use it.
Even though it is open-source, there are pricing options with greater features. These premium solutions include support and commercial licensing, just like any open-source programs. On the Platform Edition plan, there is also the possibility to sell apps.
Siberian has a ton of features that you may use. You can create an e-commerce application, incorporate a calendar, monetize with advertisements, and provide QR codes.
Siberian CMS offers three different plans for different budgets and needs: SIngle App Edition, Multi-Apps Edition, and Platform Edition. Siberian CMS' Single App Edition is available for free. On the other hand, the two other plans come at a specific price tag. Multi-Apps Edition is priced at $355.78 a month for a one-time "Host Yourself" and $80.53 for a "Hosted" plan.
Meanwhile, the Platform Edition starts at $151.88 per month if you prefer a "Hosted" edition. For As for the one-time "Host Yourself" edition, it would cost you around $610.
If you're looking for a clean layout, the GoodBarber might be the one for you. One of the most minimalist design layouts we've seen in this area is provided by GoodBarber. They provide both retail and traditional apps.
Their CMS layout contributes to their sleek appearance. You can't help but feel a little at ease viewing and using GoodBarber if you've ever used WordPress.
They provide the option to create an app utilizing what they refer to as 8 pieces. These consist of the following:
Articles

Video

Photos

Sound

Map

Form

Calendar
Together, these sections simplify the structure-building process for your app.
Additionally, GoodBarber has a ton of extras. Integrating features like Geofencing and authentication will give your app a professional yet powerful overall look and feel. Additionally, they provide one-click checkout capabilities in addition to a variety of other features designed to increase sales if you're interested in developing a shopping app.
The GoodBarber offers three-tier plans: Content, eCommerce, and Reseller. Content is priced at $12.74. Meanwhile, eCommerce is priced at $17.84, and the Reseller plan costs $203.89 per month.
The Best USB-C Headphone Adapters
Read Next