The Best Apple Watch Apps [July 2020]
When you purchase an Apple Watch, it's not just a watch you're slapping on your wrist. Instead, you're gaining access to a multi-purpose gadget designed to be modular enough to fit into your life. From tracking your daily activities, keeping notes, sending messages, and managing your fitness, there's an app for everything and anything you would want to do on your wrist.
TechJunkie's Smart Home Weekly
Of course, with so many Apple Watch apps available, it can be hard to find the one that's right for you. That's why it's important to know all the possibilities of an Apple Watch, and the best way to get familiar with it is to get the best apps. This article will list some of the best current apps for Apple Watch that will show you what this device can do for you.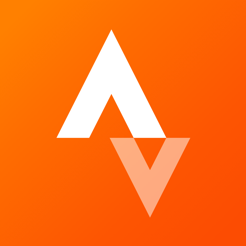 Strava is an app that tracks your workouts such as running, swimming, cycling, and more. The Apple Watch app has slightly fewer features than the smartphone-based app, but it does all the basics. It will track the overall time of your run, as well as length and speed. It can also display your heart rate and warn you if you should slow down a bit.
When you finish with your session, you can save the data, and it will sync with your account on other devices. This way, you can add extra info to the session from the smartphone app, such as the gear you've used and a brief description. You can even locate the exact place of your track if you have the GPS on.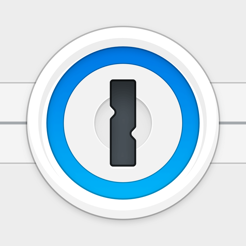 1Password is an extremely popular password manager that comes with slightly fewer features than its iOS counterpart. It won't reproduce everything from the iPhone version, but it will display the one-time login key for accounts that have two-factor authentication. If you use these types of accounts a lot, this app will come in handy.
If you happen to use a similar password app like LastPass, you'll also be able to find those apps have Apple Watch support as well. Just make sure to download the password manager that's right for you.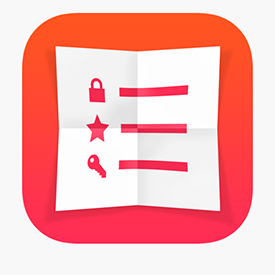 Cheatsheet is a light-weight app that you can use to note some everyday information. For example, you can note luggage combinations, license plates, Wi-Fi passwords, and various other things that you easily forget. All you have to do is type in the data in your iPhone app, and it will sync with the watch. Then, add a familiar icon next to the information, so that you can distinguish between similar characters.
Let's say you have a set of numbers and letters for a license plate and a Wi-Fi password. You can place a car icon next to the license plate, and a house icon next to the Wi-Fi. This way, you'll have all your valuable info tied to your wrist at any time.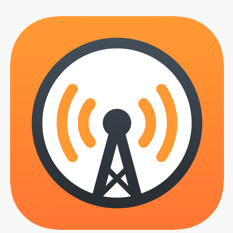 This is an award-winning podcast player that enables you to download and listen to your favorite shows anytime and anywhere. The Overcast app for Apple Watch now allows you to browse and control the podcast playback via your watch. There are also commands for skipping forward and backward on the episode recommendations screen, but the interface doesn't feel crowded. With recent updates, Overcast enables you to sync all the episodes that you've downloaded directly to your Apple Watch. This way, you don't have to carry your other devices, and you can listen to the podcast directly from the watch with Bluetooth headphones or speakers.
6

ActivityTracker Pedometer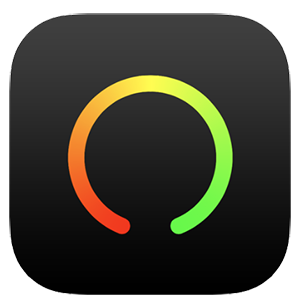 ActivityTracker Pedometer is a must-have app for those who want to track their daily physical activity. Unlike apps like Strava that focus mostly on workout, this app will calculate your steps while you go out to the store or take a walk with a friend. The clear and simple interface will display your steps, distance, daily active time, the amount of burnt calories, and various other pieces of information. You can track your activities hourly, daily, weekly, and monthly. There's an option to set targets and try to achieve them during these periods.
Also, you can import the data from other devices and load your entire app history to your watch.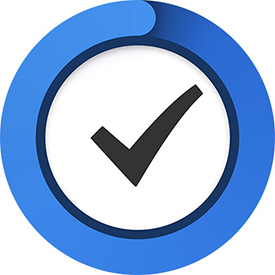 With Things, you'll always know what you need to do and where you need to be. This is a useful iOS task management tool that is user-friendly and offers plenty of features. You can sync the app on your watch with your iPhone and check the tasks you've completed. When you mark them as complete, they'll also appear completed on the iPhone app.
On the watch version of the app, you can see all the tasks that are due for today. You can also browse through the calendar to check the tasks for upcoming days. Unfortunately, the app isn't free and it'll cost you around $10 to purchase it. But once you get it, you will ensure that nothing important slips your mind again.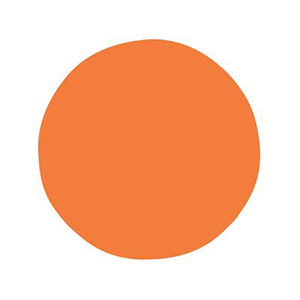 2020 has been a pretty stressful year, so if you're looking for a way to keep calm throughout the day, Headspace is the app for you. As one of the leading apps built around mindfulness, the app pairs with its iPhone and iPad app to help coach you through meditation, breathing exercises, and much more.
Although the app does a great job in helping you keep as cool as a cucumber, you'll need to pay for a subscription for most of the app's features. Still, the Apple watch app is cute, well-designed, and a great way to get into meditation.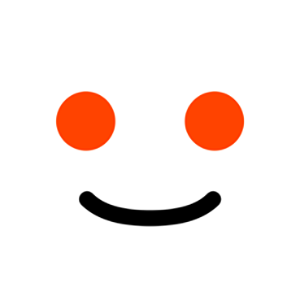 Reddit is one of the best places on the internet to explore your interests, check out the latest news, and meet people just like you. Thanks to your Apple Watch, you can now browse through your favorite subreddits or check your homepage without having to open your phone. Nano for Reddit is the best way to check Reddit on your watch, designed from the ground up for the Apple Watch's screen.
Nano offers a smooth Reddit experience that stays out of your way while letting you check your feed, complete with support for inline Twitter posts, GIF support, a built-in reader for checking articles, and much more. Nano is free, though a premium plan offers features like favorites, multireddits, and more.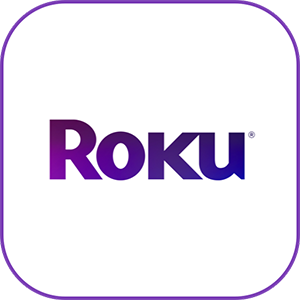 If you have a Roku device, you absolutely need to download the Roku app for Apple Watch. It makes it easy to control your Roku device right from your wrist, with full remote support. Not only does the Roku D-pad appear right on your watch, but the crown on your watch can even control your volume.
Outside of the remote, you can also launch channels, use voice search to load apps or search for movies, and can even switch your HDMI output if you're using a Roku TV. Finally, if you're looking for your remote, the Apple Watch app can signal your Roku remote to play a chime to find it.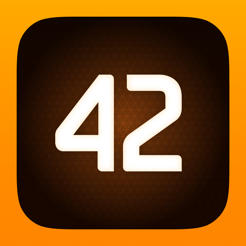 A built-in calculator is the strangest omission from Apple Watch. Fortunately PCalc Lite is a freeware calculating tool with all the necessary features. It doesn't matter if you're a scientist, student, or just want to calculate your supermarket cart, you'll find everything in this app. The app lacks some features of the premium calculator apps. However, it is completely free and will offer you far more than just basic mathematical operations.
Plus, you can finally live the dream of owning your very own calculator watch.
***
Watch Out for the Apps
Most Apple Watch apps can be synced with your iPhone (if you have one) or used as standalone tools. With the additions such as the Apple Watch speaker, you can use it as your personal music player. Connect your Bluetooth headphones, turn on the running tracker app, and you're all set for an amazing workout session. You can even listen to your favorite podcast while working out. New apps for this device are being released every day, so it seems that smartwatches are the way of the future.
Do you already own Apple Watch? What are your favorite apps not included in this article? Share your experiences and app picks in the comments below.
Disclaimer: Some pages on this site may include an affiliate link. This does not effect our editorial in any way.