The Best Apps to Sideload on Your Amazon Fire TV Stick [December 2020]
There are so many great reasons to choose Amazon's Fire TV platform over its competition. Fire TV now has four different tiers to choose from, from the 1080p Amazon Fire Stick at just $39, all the way up to the Fire TV Recast, a powerful streaming device that includes TV tuners and a full DVR for $229. No matter what you want out of your Fire TV, it's easy to see how you can get that from the litany of devices the company has made available. Of course, above all else, the entry-level Fire Stick and its 4K sibling are by far some of the best ways to add internet functionality to your television, especially for the low-cost of the Fire Stick. Whether you're looking to just stream some basic Netflix or you want to play mobile games on your television, the Fire Stick is an obvious choice for anyone looking to spend the night watching movies at home.
But it gets better. The Fire Stick isn't just a basic streaming box like the Chromecast or the Apple TV. It's running Fire OS, a special operating system created by Amazon that runs on top of Android, which means you can use the openness of Android to add a ton of functionality to your Fire Stick. To do it, you'll need to utilize something called "sideloading," a term usually associated with Android apps. Let's take a look at how to sideload apps, along with the five must-have apps when sideloading.
What is Sideloading?
Sideloading is a complicated term for the simple process of installing an unofficial application from outside of the Amazon Appstore on your Fire Stick. The term comes from Android, where you can install any installation file on your device without having to mod or root your phone. This is a major difference between Android and its main rival, iOS, which can install applications outside the App Store but requires the difficult task of jailbreaking your device, which often gets patched out in future updates surrounding the platform. On Android, installing files from unknown sources is technically turned off by default, but it's really easy to turn on in your security settings, and once it's on, installing APK files (the file extension for Android apps; think of them as the mobile version of .exe files on Windows or .pkg files on Mac OS) is ridiculous fast and easy.
Attention All Video Streamers: Here's a few facts for you about the potential dangers of streaming online while unprotected:
Your ISP has a direct window into everything you view and stream on the web
Your ISP is now LEGALLY allowed to sell that information about what you view
Most ISPs don't want to deal with lawsuits directly, so oftentimes they will pass along your viewing information to protect themselves, further compromising your privacy.
The only way to protect your viewing and identity in the 3 above scenarios is by using a VPN. By streaming content directly through your ISP, you potentially expose everything you view on the internet to both them, as well as those who's interest they might be protecting. A VPN protects that. Follow these 2 links and you'll be streaming securely in no time:
ExpressVPN is our VPN of choice. They are extremely fast and their security is top notch. Get 3 months free for a limited time
So why would you want to sideload on Fire OS? Well, unlike Google, Amazon takes a more Apple-like approach with their app market, only allowing in certain applications once they've been approved for use. While you'll find some apps like Kodi readily available on the Google Play Store, it's nowhere to be found on Amazon's platform, having been removed back in 2015 for concerns surrounding piracy. But, like we've seen with most of Amazon's products, it's easy to use their Android basis as a method against them. Since Android allows for applications to be installed outside of the app store, getting apps like Kodi, YouTube, or Tea TV is quick and easy on the Fire Stick.
The thing to remember about sideloading is that, in the wrong hands, it can be dangerous. If you happen to install a malicious APK, you could find yourself running software that can steal your personal data or take over your device. Even on a streaming box like the Fire Stick, it's just important to remember to be careful when installing apps from shady sites. Using resources like Reddit communities to ensure you have a safe version of an app is the best idea we can recommend. The chances of any user installing an unsafe APK file is low, but it's still always important to be careful.
How Do I Sideload Apps?
To sideload applications on your Fire Stick, you'll need to start by turning the option on within the settings of your device. Start by opening up your Fire TV display by waking up your device and holding the Home button on your Fire TV remote to open the quick actions menu. This menu has a list of four different options for your Fire TV: your list of apps, sleep mode, mirroring, and settings. Select the settings menu to quickly load your list of preferences. Alternatively, you can head to the home screen of your Fire TV and scroll all the way to the right along the top list of your menu, selecting the settings option.
Press the down arrow on your remote to move to the settings menu of your display. Fire OS has its settings menu set up horizontally rather than vertically, so scroll through your settings menu from left to right until you find the options for "My Fire TV." (In older versions of Fire OS, this is labeled as "Device.") Hit the center button on your remote to load the device settings. For most users, these options are mostly there for restarting or forcing your device to sleep, as well as viewing the software settings for your Fire Stick. However, there's one option here we need to change before we can move forward. Click on Developer Options from the Device settings; it's the second down from the top, after About.
Developer Options only has two settings on Fire OS: ADB debugging and Apps from Unknown Sources. ADB debugging is used to enable ADB, or Android Debug Bridge, connections over your network. We won't have to use ADB for this (a tool included in the Android Studio SDK), so you can leave that setting alone for now. Instead, scroll down to the setting below ADB and press the center button. This will enable your device to install applications from sources other than the Amazon Appstore, a necessary step if we're going to sideload Kodi onto our device. A warning may appear to let you know that downloading apps from outside sources can be dangerous. Click OK on the prompt and click the Home button on your remote to head back to the home screen.
With the ability to install apps from unknown sources now enabled, we just have one more step to go. We'll need to install an application from the Amazon Appstore in order to properly download and install these APK files, since out of the box, your Fire Stick can't actually do it. While there isn't a specific browser application available for download inside the App Store, there is an app that allows you to download content directly to your device.
Using the built-in search function or using Alexa on your Fire Stick remote, search for "Download," "Downloader," or "Browser"; all three will bring forth the exact same app we're looking for. That app is, appropriately, called Downloader. It has a bright orange icon with a down-facing arrow icon, and its developer name is "Troypoint." The app has hundreds of thousands of users, and is generally regarded as a great application for your device. Hit the download button on the Amazon Appstore listing for Downloader to add the app to your device. You won't need to keep the app on your Fire Stick after we've used it for this installation process, so don't be afraid to uninstall the app if you'd rather not keep it around.
Once the app has finished installing, hit the Open button on the app listing to open Downloader on your device. Click through the assorted pop-up messages and alerts detailing updates to the application until you've reached the main display. Downloader includes a bunch of utilities, all neatly outlined on the left side of the application, including a browser, a file system, settings, and more. That said, the main aspect of the application we need is the URL entry field that takes up most of your display inside the application.
From here, installing the application of your choice is as simple as entering a download link in the URL entry field. For our five picks below, we've provided shortened links that lead directly to the application download, making it easy to quickly access on your device. After the file has been downloaded, installation is as simple as opening the file and accepting the application permissions.
Using a VPN
Not all of the options above on this list are hosting pirated material, but for those applications that do, you'll want to make sure you don't skip this section. Though some users risk their privacy by choosing to stream pirated content without the protection of a VPN on their device, we highly recommend using a VPN service to protect your data, especially if you're using one of the less-than-legal services on this list. Though having a VPN on is very rarely the wrong choice, the privacy it adds to your device isn't needed to enjoy your favorite services regularly. And although we also say that the less information you give internet service providers and online companies, the better, the truth is that a VPN won't be right for everyone.
However, if you've found your way to this page, it's probably because you're using your Fire Stick for something that isn't a standard application available through the Amazon Appstore. Be it basic piracy apps like Showbox or Terrarium TV, or more complicated applications like Kodi, which allow you to fully load your Fire Stick with a new interface, along with thousands of applications and add-ons to completely change how you watch movies forever. These systems are easy to setup and use, but there's a big reason why people turn away from them: they aren't entirely legal.
While thousands of users get away with consuming pirated content on the internet every day, it's important to keep in mind that not everyone gets away with piracy. If you're caught by your ISP, you can land yourself in some hot water, including losing access to your internet or even facing major fines from groups like the MPAA.
So, if you're looking to consume pirated content on your Fire Stick, the best way to go about keeping yourself safe from getting caught is to use a VPN. Most popular VPNs weren't necessarily designed with piracy in mind, but they do support keeping your internet use secret so that you can catch up on the latest hit series online without having to pay for cable or subscribe to yet another streaming service. To check out some of our favorite VPNs, check out our guide to using VPNs on the Fire Stick here.
***
Below are our five picks for the must-have sideloaded applications. To sideload each app, simply enter the included bit.ly link into the Downloader application on your Fire Stick to download and install each app (clicking on each link will download the APK to your computer, not your Fire Stick). Let us know in the comments below what your favorite sideloaded app is, and stay tuned to TechJunkie for more Fire Stick guides to come!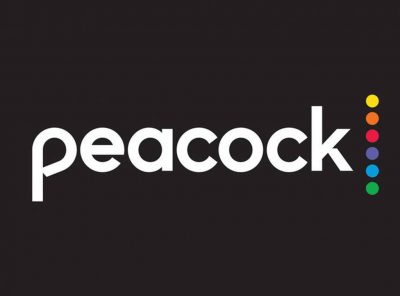 Two of the biggest app launches this year—HBO Max and Peacock—were hamstrung with availability issues. While both apps were able to launch on most streaming devices, neither HBO Max nor Peacock made it onto Roku or Fire Stick devices at launch. But while HBO Max officially launched with Fire TV in November, Peacock is still nowhere to be found. That means fans of The Office will have to sideload this app before the entire series leaves Netflix on January 1st. Thankfully, sideloading is quick and easy, and lets you watch any of Peacock's shows and films on both paid and free accounts. Just use the link provided to install the Android TV version of the app, and you'll be back to binging Parks and Rec in no time.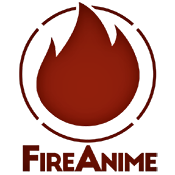 Anime is one of the most popular forms of entertainment around the world, with the art form only growing more mainstream with each passing year. If you're interested in getting into anime, or you're already a fan with your own favorite shows, you'll need to grab a great unofficial app that lets you stream shows both new and old, and FireAnime is the perfect option.
Developed by an unofficial modder, FireAnime was designed for Android TV and Fire OS, and it's the perfect application for streaming anime online to your device. The app has a solid interface, making it easy to discover and find new episodes and shows for binging, and the app is regularly updated through the platform's subreddit online. As of the most recent update, the app now supports outside video players like MXPlayer or VLC, and can stream from multiple options online.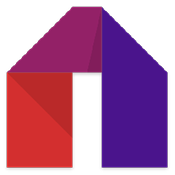 If you're looking for the ultimate free application for watching live television and you're willing to not just sideload an app, but to take the risk of using an app consisting of pirated material, Mobdro is your pick. With a great interface that's easy to browse using the Fire remote, Mobdro is one of the best ways to watch live TV on your Fire Stick without the use of Kodi. It's an app designed around being able to easily access streams of all your favorite channels, from live movies to news stations like CNN, MSNBC, and Fox News, to premium channels like HBO, to locals like ABC and NBC. The app takes most streams from the east coast, so plan on everything airing in Eastern time zones.
And of course, we should also mention that the app is delayed by a couple minutes, so expect your favorite shows, sports, and movies to start just a couple minutes after they usually do (in our test, most streams were delayed by about 120 seconds). You'll be hard pressed to find any live TV app streaming online that doesn't have a delay—even from official cable carriers—so in our opinion, it's not a bad tradeoff.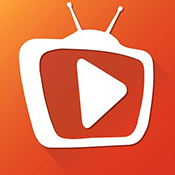 For years, both Showbox and Terrarium TV were two go-to apps for anyone looking to watch movies online, but both have experienced intermittent shutdowns over the last year or so that make them inconsistent at best. Instead, consider checking out Tea TV, an app that has a great TV-friendly interface, with support for the Fire remote and the ability to stream unlimited movies over your network to your Fire Stick.
In our experience using the app, movies were quick and easy to load, the selections were kept up to date, and unlike on our Android devices, we had no issues with ads or playback. The menu system was clean and clear, and though navigation with the remote isn't perfect, it's easy to scroll through the standard menu layout to find the exact movie you're looking for. Everything we tried streaming looked great too, with 1080p resolution coming in crystal clear. Tea TV is a great app, and we expect it only to grow more popular throughout 2020.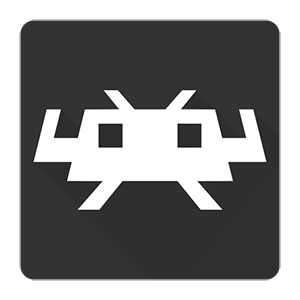 Look, none of the Fire TV devices are exactly powerhouses in performance, but most of Amazon's newer Fire TV devices actually are powerful enough to run emulated games from the past few decades of gaming history. RetroArch is a great all-in-one emulator, capable of running almost any game system you could imagine. Whether you're looking to revisit early Mario games or take on the ultimate RPG in Final Fantasy VI, RetroArch is the way to go.
Since your Fire Stick runs all Android apps, installing the Android version of the platform is all you need to get your collection of ROMs up and running. RetroArch is also fully legal too, though you'll need to make sure you get your ROMs from actual copies of the game to stay outside of a legal grey area.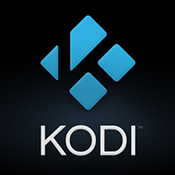 How could we finish off this list without including the ultimate Fire Stick application, Kodi? Originally known as XBMC, Kodi is an open-source home theater suite that allows you to completely replace your normal Fire Stick interface within the application. Kodi is a powerful piece of software on its own, and entirely legal when used properly. Of course, and much to the detriment of the development team behind Kodi, plenty of users do not stick to the usual options for Kodi services. Instead, using add-ons and builds, Kodi can become a powerful piece of piracy software, using applications designed to automatically stream movies, television shows, and basically any other media you could possibly imagine.
Whatever you choose to use Kodi for, there's plenty of opportunities to make your Fire Stick work how you want. Whether you're just looking to stream content over your local network (similar to Plex, originally a XMBC add-on that we'll discuss below) or you want to go all out on installing add-ons, builds, and plenty of additional content through Kodi's file browser, Kodi is basically a must-have utility for any media consumption device. Check out our favorite add-ons and builds for Kodi by following those links!
Disclaimer: Some pages on this site may include an affiliate link. This does not effect our editorial in any way.