Best iPhone 6 Screen Protectors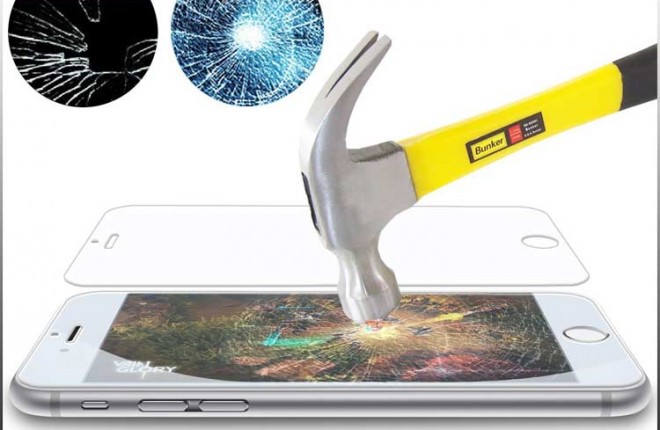 The iPhone 6 has recently be released and many people have upgraded to the newer iPhone model. Even though the iPhone is not features the supposed damage proof "Sapphire". But even though the new iPhone 6 screens have harder, tougher and stronger display screens, it's still a good idea to get an iPhone 6 Screen Protector.
It's a good idea to reinforce the display of the iPhone 6 screen with a screen guard to protect from any damages. The following is a list of the best iPhone 6 screen protectors that are currently available.
You can also read these reviews of other iPhone 6 accessories:
The Spigen is a top of the line screen protector with a good screen guard for your iPhone 6. It's a thin, hard-coated premium PET screen protector. At its best, it will protect the screen from scratches. The pack contains 3 front-screen protectors with the applying kit. Yes, the screen guard is fingerprint-resistant.
Price: $6.99 at Amazon.com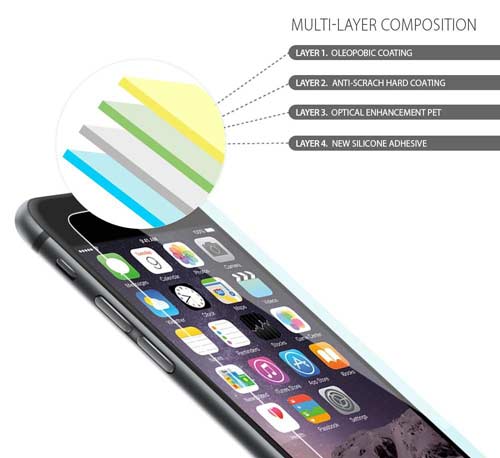 The Skinomi TechSkin comes with PET covers for the back and the front of your iPhone 6. One of the highlights of Skinomi's screen guard is installation: it's extremely easy. The screen itself, while thin and flimsy-looking, is close to military-grade, protecting your iPhone 6 from scratches, puncture etc.
Price: $7.95 at Amazon.com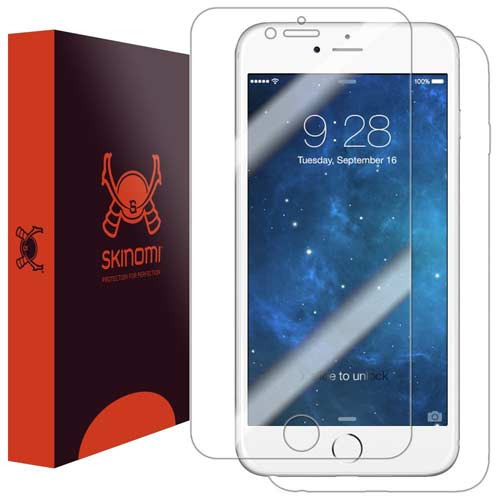 iSmooth
The iSmooth screen protector for the iPhone 6 has a PET film that can withstand scratches and minor scuffs from sharp objects. It's not shock-proof but most minor 'accidents' on the screen won't affect the iPhone 6 display. Nothing fancy here though. iSmooth is a simple, anti-glare, clear shield for your iPhone 6's screen.
Price: $7.97 on Amazon.com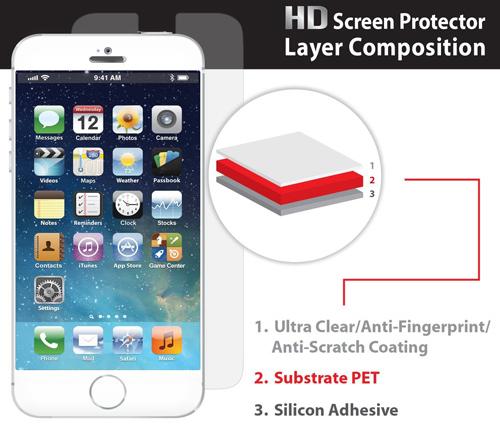 Zagg and it's Invisible Shield series technology is well known for its unparalleled protection for the iPhone 6. The iPhone 6 comes in three variants of the Zagg Invisible Shield for iPhone 6. The "original" is good enough on its own with features like self-heal, shatter protection and clarity.
Price: $14.99 at Amazon.com
The BodyGuardz screen protector has a 3-layered glass screen protector for iPhone 6. At just about 0.35mm thick, it almost merges with the iPhone 6's display but it's an insane level of protection from shocks. When an object hits the screen of your iPhone 6, the force on the screen guard is dissipated over three layers, minimizing the impact completely.
Price: $24.40 at Amazon.com
Generic product but it's high-grade tempered glass at about 0.33mm thickness. Fits the iPhone 6 screen excellently. As with most screen guards, you can apply this easily (with a little patience) and the screen guard will keep scratches and scuffs at bay.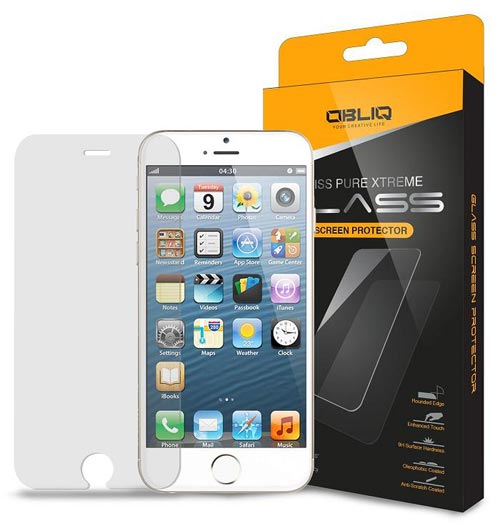 Price: $10.99 on Amazon.com
How to Add a Highlight Effect to Stacks in the OS X Dock
Read Next