20 Best iPhone XR Wallpapers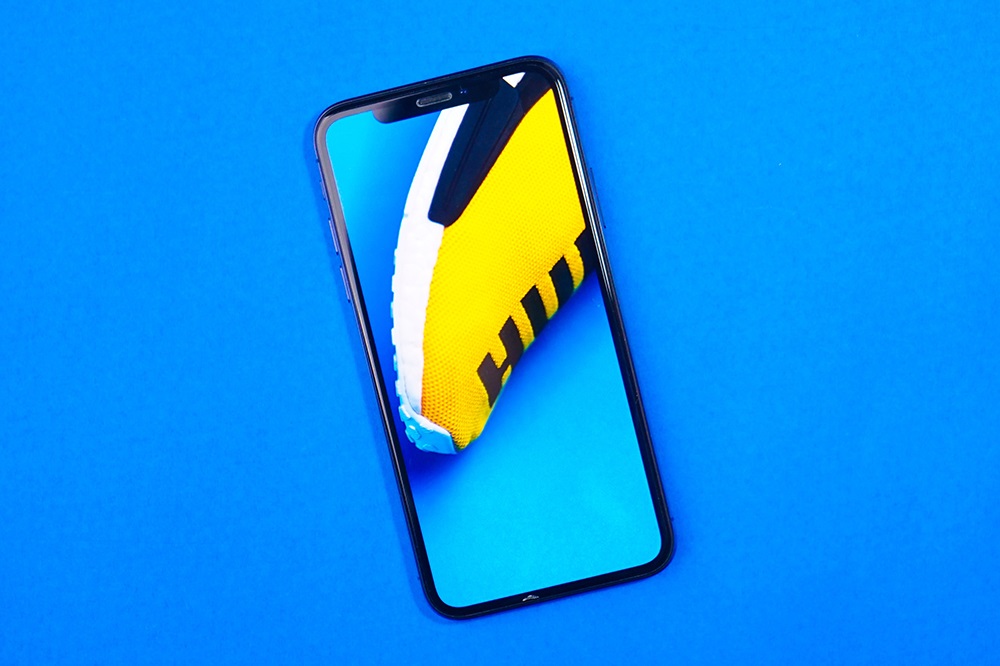 Yes, iPhone XR comes with a selection of beautiful preinstalled wallpapers, but this is might not be enough if you want to truly personalize your smartphone. Maybe you're a fan of a particular show or game, or just want a calming abstract image.
We've done all the hard work for you and present you with the ultimate list of iPhone XR wallpapers. Just so you know most of the wallpapers are HD and look great both on Home and Lock screen.
Note: Unless named by the creator, the wallpapers are given the names according to what they represent.
1. Abstract Colorful Lines
This wallpaper looks like a splash of lines frozen in time. It features a funky combination of yellows, blues, and greens against a dark purple background. And the aspect ratio fits landscape and portrait orientation.
2. Funky Balls
If you are into millennial pink cool and 3D balls this wallpaper might be right up your alley. It provides an interesting sense of depth and perspective, plus the balls really pop from the screen.
3. Broken Screen
Want to trick your friends into thinking that your XR's screen is broken? Get this wallpaper and set it to your Lock screen. Pick the perspective option for some additional depth.
4. Nike
This one features the Nike logo and its iconic tagline. The background is a dreamy beach sunset that offsets the black lettering.
5. Forky
This wallpaper, to be honest, looks more like a drawing than HD wallpaper, but it is super cute so it landed on this list. Despite the subpar quality, this wallpaper is bound to put a smile on your face.
6. Spiral Buttons
This wallpaper is great for those who are into DIY, crafts, and even fashion. And when you think about it, someone took the time to arrange all the buttons, create the spiral, and make the wallpaper. Plus, the wallpaper wouldn't look off on your iPad.
7. Earth, Satellites, and Moon
Even though you might expect a space image of the earth and its surroundings, this wallpaper is an illustration, and a good one. There's some fun to it and if you look long enough the objects appear to be moving.
8. Exploding Robot Head
This is a truly special one. The wallpaper graphics features a robot head and with a bunch of symbols, logos, and oddities bursting out. It's in landscape orientation but it perfectly fits iPhone XR.
9. Abstract Posh Pearls
This wallpaper is an excellent match for black or yellow iPhone XR. It is also available in different resolutions, all the way up to 8K so you can use it on other Apple devices, too.
10. Jellyfish
Great for all underwater life aficionados, this wallpaper took a lot of effort and courage to take. The burst of colors is mesmerizing and the jellyfish seems as if it's going to swim away at any moment.
11. Lion King
Powerful and cute, this wallpaper pays homage to one of the most iconic Disney classics. It features the young lion king as he is about to step into his father's footsteps.
12. Mask Guy
An abundance of cool factor, vibrant colors, and a rebellious feel, this wallpaper is great for everybody who likes street culture. It is also available in different variations, so you can easily match it to your style.
13. Game Over
The game over wallpaper is edgy and geared toward younger iPhone XR users. The image quality is great and this is one of those you can use on other devices as well.
14. Deadpool
Although titled just Deadpool, the wallpaper is actually of Deadpool riding Dumbo. It might look surreal, almost strange if you are to imagine it, but it is actually kind of cute.
15. Foggy Mountain Slopes
If your eyes crave a serene image, these mountain slopes might just be the thing you are looking for. This wallpaper looks best on the Lock screen.
16. Lonely Bale of Hay
Lonely Bale of Hay is as artsy and it sounds and the image is bound to spark questions as soon as someone sees it. The vibrant colors really pop and this one goes really well with a yellow iPhone XR.
17. Abstract Strands
This wallpaper is designed to take full advantage of the excellent iPhone XR screen. It gives you a great sense of depth, colors, and there is even some motion to it.
18. iOS
If you are really into iOS, why not show off your preference with your wallpaper? This one has an eye-catching combination of black and space grey that can make your iPhone stand out.
19. Wolf
Motivational quotes and wolf images can look corny, but this one is well-executed. The lettering and the wolf work great together and it is all done in a stylish combination of black and grey.
20. Detective Pikachu
Who doesn't like Pikachu? This cute Pokemon came into prominence with the recent hit movie. And those big brown eyes are still irresistible.
Make Your XR Stand out
By now, you probably have a few favorites. So, which ones are they? Did you fall for the Pikachu charm? Is the game over wallpaper your thing? Give us your two cents in the comments section below.
How to Get Local Channels on Roku
Read Next