The Best Playstation 4 (PS4) Racing Games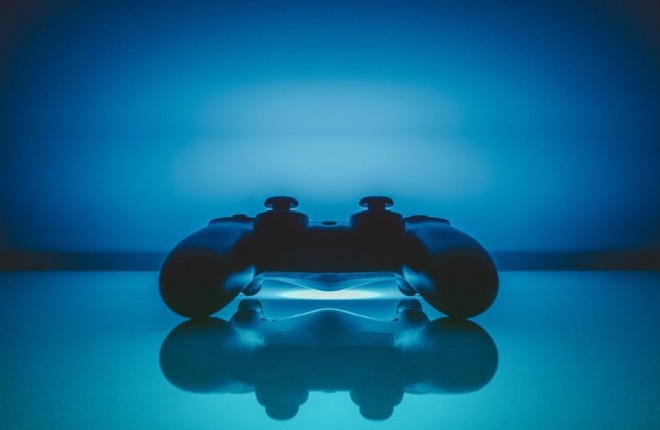 The PlayStation used to be home to the best racing game around: Gran Turismo. The granddaddy of racing simulators was praised for it's detailed graphics and precision controls, and was generally considered a must-have for anyone with Sony's console. But unfortunately GT has lagged behind over the years. While the PS3's Gran Turismo 6 was what fans have come to expect from the series, it was noticeably behind the times compared to Microsoft's Forza headliners.
Fans have been holding their breath for a new entry in the series, and we'll soon be playing Gran Turismo SPORT later this year on PS4. Until then, there are plenty of great racing games currently available.
Let's take a look at the best racing games currently available for PS4.

1. DiRT Rally
The Dirt series (or Colin McRae Rally) has been around since 1998. Dirt Rally marks the 10th entry in a series that's been pretty well regarded overall. Unlike its other racing game brethren, Dirt Rally is primarily about—yes, rallying. Rain soaked forest trails and sandy desert tracks test your focus as you barrel headlong into another sharp turn.
Whereas previous Dirt games had a rewind function known as "Flashback," Dirt Rally sheds the handicap, encouraging players to practice new maneuvers and truly master the art of rally racing, which turns out is actually a necessity, because Dirt Rally is hard. Its not unforgivingly difficult, but there is a learning curve involved if you want to place anywhere near the top three.
Thankfully Dirt Rally is gorgeous, controls incredibly well, and has a polished sound design that's expected from a big budget racing game. Getting some practice laps in actually a pleasurable experience, especially as you grow more confident with each car's handling.
With only 40 cars to choose from, Dirt Rally doesn't offer as many as other games, which can go into the hundreds. But each car is fairly unique and customizable in its own right, and besides, rally cars are pretty specific. You'll race real cars like a Fiat 131, Subaru Impreza and Audi Sport Quattro across Greece, Finland, Sweden and 7 other locations, each with plenty of race varieties.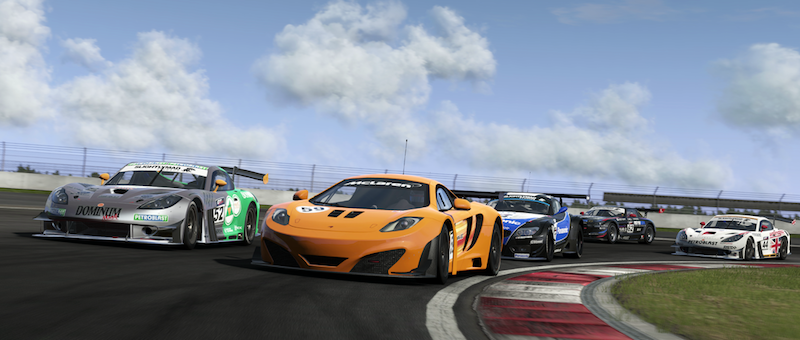 2. Project CARS
Project CARS is for the racing purists out there: a well-executed, finely balanced racing simulation without all the gimmicky trappings one expects from a sports game. If what you want is a highly customizable racing game that teaches you the basics in an authentic, straightforward fashion, Project CARS is for you.
One of the best features of Project CARS is that it's highly customizable. Nearly everything can be tweaked, from placing or removing anything on the HUD to exactly where you prefer it to an absurdly scalable AI that let's you slide the difficulty from 0-100 until you've dialed in the perfect digital opponent. While other racers tend to have the same features, Project CARS let's you adjust a variety of UI and race settings before every race. Even the tire pressure in each tire can be altered.
Project CARS includes over 70 cars, all of which are unlocked from the very beginning. With plenty of options, superb graphics and a serious simulator design mentality, Project CARS will likely fill that racing sim hole in your heart for a long time.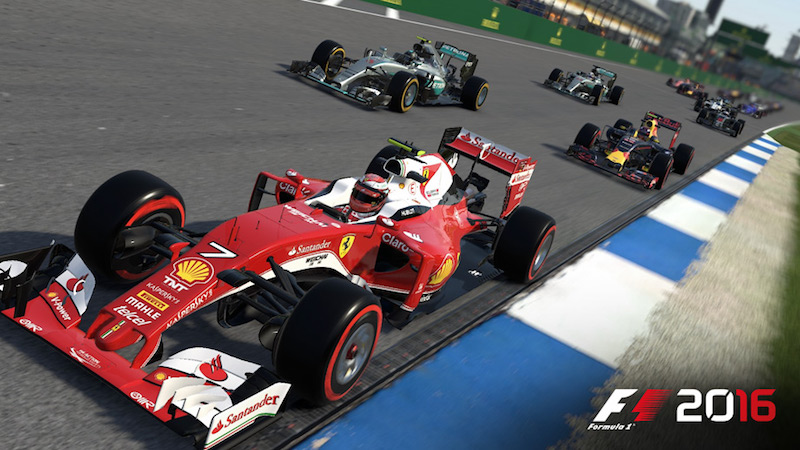 3. F1 2016
We've covered the best rally racer and the best racing simulator, so why not some F1 action to go with the rest? If your dream is to live out hours-long Grand Prix races in classic F1 fashion, then this is the game for you. Developed by Codemasters (the same developer as Dirt Rally), F1 2016 is regarded as one of the best Formula One racing games around—if not the best F1 game.
F1 2016 features a robust 10-season career mode. You'll be spending a lot of time with your engineer and agent, the former will research and develop new upgrades for your racing team, while the latter manages your team's contracts. Whether you want to become an F1 legend or simply hit a couple laps for fun, F1 2016 hits a satisfying note for Formula One enthusiasts.
F1 2016 is also chock-full of cool little details, like the addition of the parade lap—the warm-up jaunt before a motorsport race where drivers check the safety of the track and cars by cruising around at slow speeds. At first it seems like an absurd element to the game, but it quickly becomes a nice routine that let's you flex the wheels and brakes before easing into a long race session.
Developer Codemasters clearly know their racing games, and F1 2016 is no exception.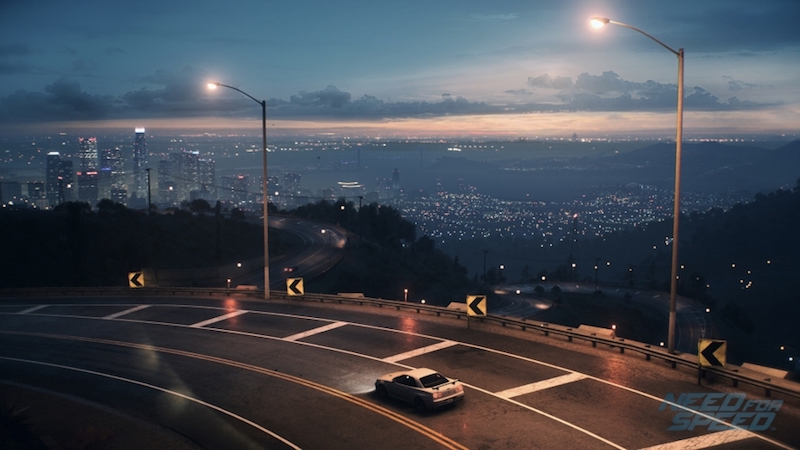 4. Need for Speed: Rivals
The most "arcade-y" of the bunch, Need for Speed: Rivals is the least likely racing game to scratch your simulator itch, but it's a total blast to play. If you're the kind of person that plays Grand Theft Auto just to get into outrageous cop chases then Rivals is right up your alley.
While other racing games gravitate towards a traditional career path, Rivals features a bonafide story. You can choose two different storylines in Rivals: the Robin Hood-esque stunt street racer Zephyr, or F-8, an undercover cop tasks with infiltrating the street racing scene and corrupting it from the inside.
Set in the fictional Redview County, Rivals let's you pick up and play a variety of challenges as either a racer or a cop. High speed pursuits will lead you along winding coastlines, forest roads and desert landscapes, all while using EMPs, spike strips and roadblocks to suppress your enemies. Gadgets keep the game fun and interesting, sort of like a real life Mario Kart, and there are plenty of opportunities to race and wreck online opponents.

5. Driveclub
The only game on this list that isn't cross-platform, Sony's racing game had a pretty rocky launch. Broken servers plagued the multiplayer experience for months, and Sony kept delaying a PlayStation Plus edition that most people thought it would never see the light of day.
That said, Driveclub eventually turned into a great racing game, with some of the best graphics available on the PS4. Controls lean more toward an arcade-style racer, but it makes for an accessible and exhilarating racing game. If you want to drive some of the coolest European sports cars across jaw-dropping race courses, you won't be disappointed.
How To Report a Craigslist Scam
Read Next