Best Tools to Create and Edit Instagram Reels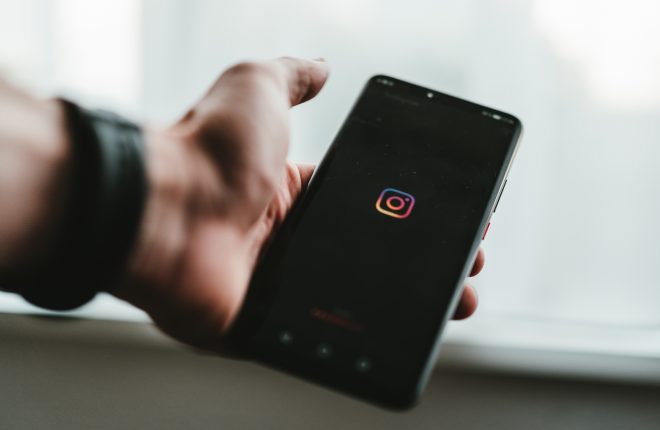 Whether it's for personal use or for business use, you can't go wrong with Instagram Reels. If you feel like you're missing out on getting more reactions, views, and shares, there's a chance that it's because your Reels are plain and boring.
Making Instagram Reels with existing videos is not enough. You have to do more! Add effects, transitions, etc. This can be easy if you use the right tools to edit your Instagram Reels. To make your life easier, we have narrowed down the top Instagram Reels editing tools you should try.
1. Instagram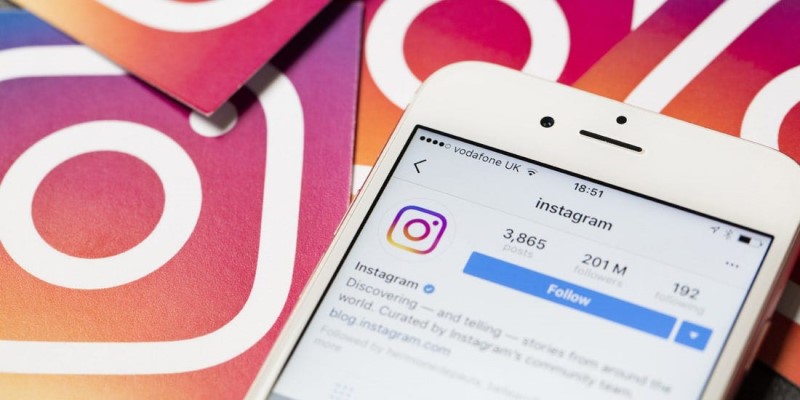 You don't need to look far to get a good editor for your Reels. The in-app editor from Instagram is a great all-around tool to use if you want to avoid complex menus and paywalls.
Both Android and iOS versions of the app have the same Reels editor. Using the Instagram app to edit Reels is a lot quicker than relying on a third-party app.
It packs basic editing tools like transitions, trimming, interactive stickers, templates, and clip reordering. What's even better is that the list of features continues to grow.
But unlike third-party Instagram Reels apps, you are limited to creating Reels that are up to 90 seconds in length using Instagram. Another issue is that the app blocks the music feature due to copyright issues.
Pros
Quick and easy-to-use editor
Continues to get new features
Huge song and audio library
Cons
A very basic editor that could limit your output
Glitches and bugs are common
Price
→ Try now
2. InShot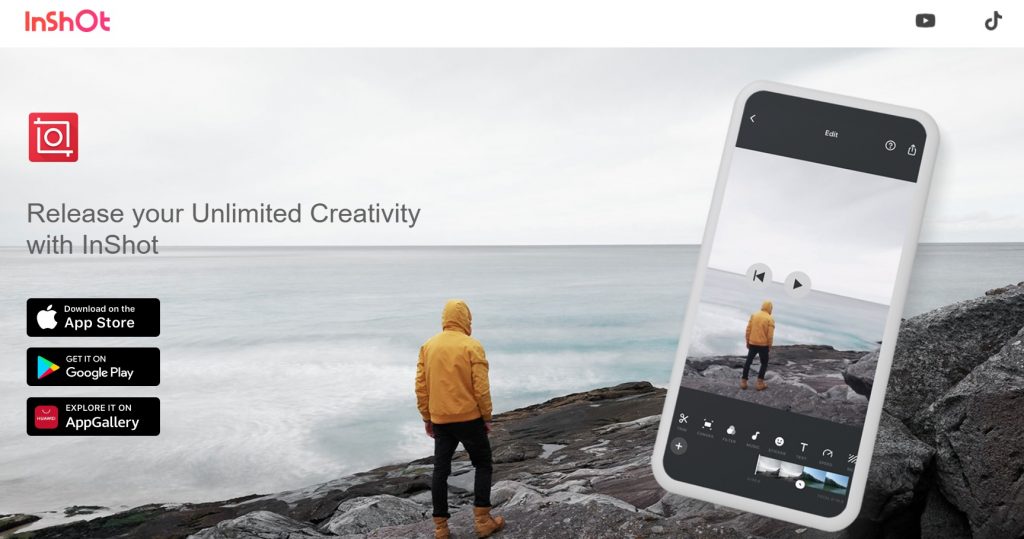 If you're willing to go outside the app, the best Reels editor according to most users is InShot. It's certainly the most popular Reels editor right now.
A common compliment InShot users give to the platform is that it's intuitive even for those without any editing experience. It's all thanks to great UI and a simple selection of drag-and-click editing options that make it the best for beginners. Despite being a beginner's editor, InShot can help out even for those looking to make professional-quality Reels.
Some of its notable features include transitions, splits, speed changes, animations, and more. InShot also makes it possible for you to edit multiple videos at a time. On top of all that, InShot has a vast audio library but you can also add custom sounds if you want to.
Both the desktop and mobile versions of InShots are great but the former is more advanced. Still, there are a few features exclusive to the desktop version which makes it an even better all-rounder.
The problem with InShot is that it requires constant updates so it can take up a lot of memory on your phone or PC. Unless you pay for the Pro plan, you'll also be seeing the InShot watermark on your Reels.
Pros
Quick and easy-to-use editor.
Continues to get new features.
Huge song and audio library.
Cons
A very basic editor that could limit your output.
Glitches and bugs are common.
Price
Free but there's a Pro plan which starts at $3.99 per month.
→ Try now
3. Canva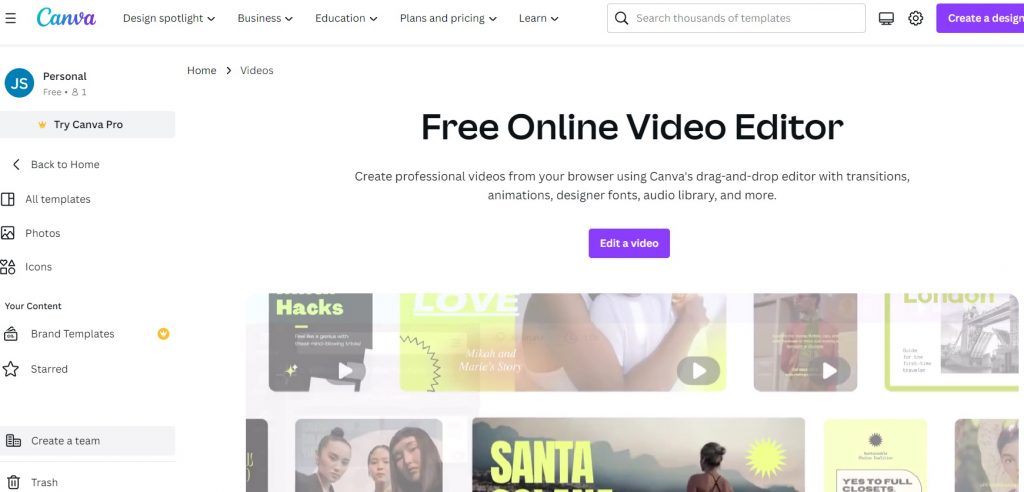 If you've been playing around with graphic design these past couple of years, then there's a good chance that you've come across Canva. Due to its versatility and intuitiveness, it's become a favorite for experienced and beginner graphic designers alike.
But did you know you can use Canva to edit your Instagram Reels, too?
Canva's video editor provides many templates to choose from for and is just as easy to use. Of those templates, there are a lot dedicated to making amazing Instagram Reels. Even those posting Reels for the first time can use this tool effectively.
The makers of Canva are also nice enough to give you access to a feature that lets you schedule posts on Instagram and other social media. This is perfect for business owners who want to stick to a publishing schedule for Instagram Reels for extra engagements.
Like InShot, Canva is free. However, you can pay for a premium plan that gets you access to even more templates and features. The premium plan is for both the video and photo editor so it's definitely worth getting.
Pros
Features a huge library of templates including templates solely for social media
Just as easy to use as Canva's photo editor
Helps you schedule social media posts easily
Cons
Limited export settings
A lot of features are locked behind a subscription
Downloading raw files can be hard using your computer
Price
Free, but premium plan starts at $12.99 a month
→ Try now
4. Adobe Rush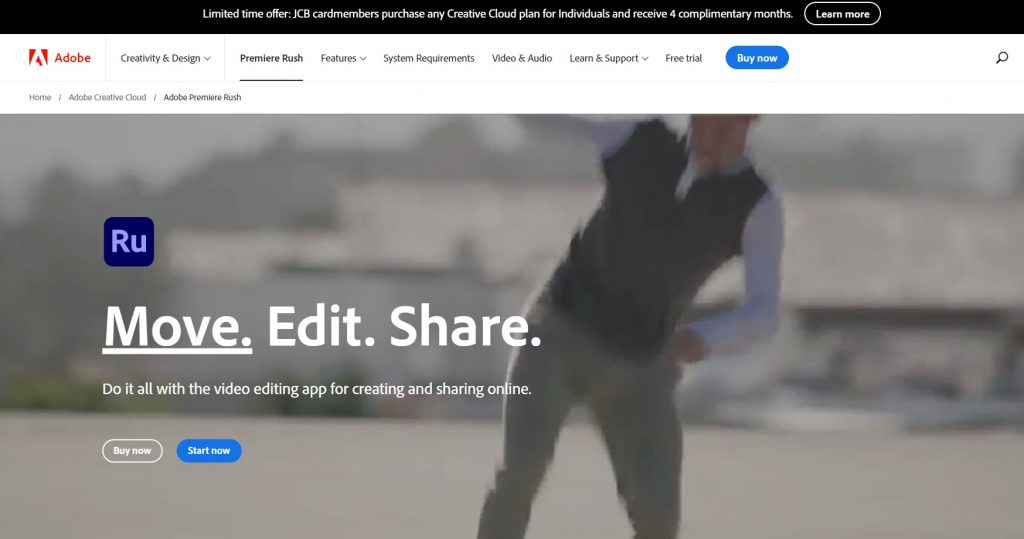 Adobe is one of the trusted names when it comes to editing tools. It's easy to be intimidated by the company's name considering its vast array of complex editing tools. But anyone can use Adobe Rush to edit their Instagram Reels.
Adobe Rush is a popular social video editor known for its simple and interactive interface. This makes it easy to make Instagram Reels, Facebook videos, and more in just a few minutes. It has a variety of built-in templates for Instagram Reels as well.
The tool's interface might seem overwhelming at first. Luckily, Adobe gives you access to an incredibly helpful selection of tutorial videos to help get you started.
One of the things we like best about Adobe Rush is the quality of the output. Rush lets you export videos in HD quality so you don't have to go through the hassle of polishing your Reels before posting them.
Rush is made specifically for those editing through smartphones. As such, the features aren't as rich as what you'd expect with other Adobe editors like Premiere and After Effects.
Pros
Easy HD quality results
Contains lots of templates for Instagram Reels and other social posts
Great library of tutorial videos
Cons
Can be overwhelming at first
Limited features compared to other Adobe products
Price
Starts at $9.99 per month.
→ Try now
5. Veed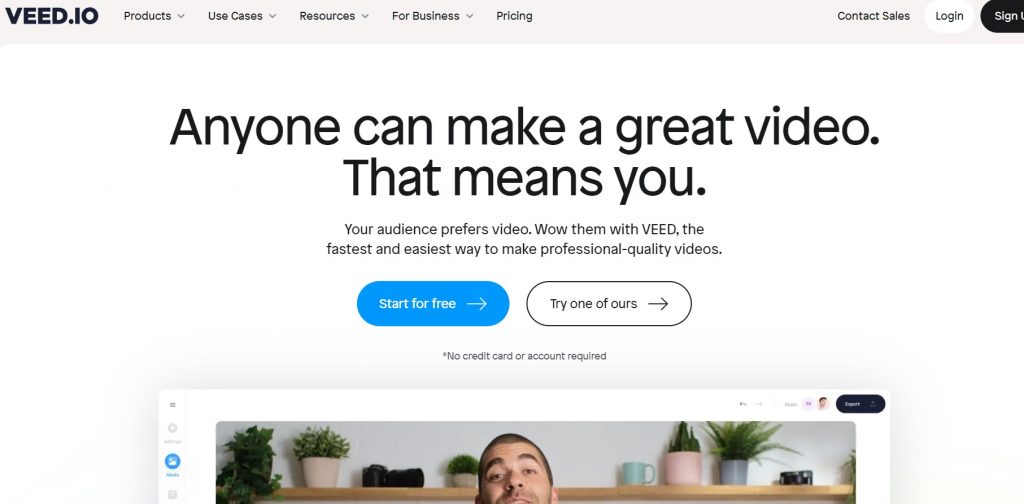 Veed is a browser-based video editing platform. Now, unlike the other entries on this list, Veed is exclusively designed for desktops and laptops. This might be a deal breaker if you want something you can use with your smartphone
On the upside, Veed lets you edit your Instagram Reels on a larger screen so it's a lot easier to use. Couple with the fact that Veed is beginner-friendly and you have a great editor in your hands.
Veed has amazing features such as auto-subtitles, collaboration tools for marketing teams, and even advanced video editing tools. There's also a live streaming option that lets you simultaneously stream across multiple platforms.
The tool is especially for users that want to up their marketing efforts through Instagram Reels so it's worth giving this one a shot.
Pros
Quick and easy-to-use editor
Continues to get new features
Huge song and audio library
Cons
A very basic editor that could limit your output
Glitches and bugs are common
Price
Free, but the Pro plan starts at $24/month
→ Try now
Make Your Instagram Reels Better
These 5 tools can help you up your Instagram Reels game significantly. There are possibly hundreds of software that you can check out online to make Reels but we suggest giving the ones on this list a shot first. Becoming an Instagram Reels wizard doesn't have to be hard.
Most of these tools are beginner-friendly and will allow you to start posting amazing Reels with minimal effort.
How to Upload Instagram Reels From Your PC or Laptop
Read Next