5 ChatGPT Alternatives You Must Try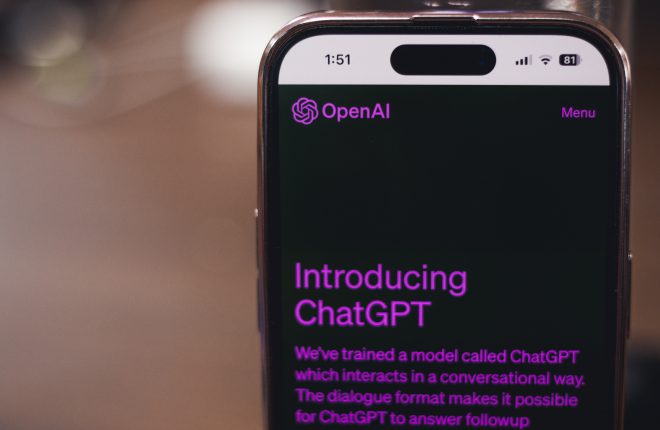 ChatGPT gained traction in late 2022, and now, it's growing each day. Using ChatGPT, you can automate tasks, research complex topics, get relevant answers, and quickly make your holiday itinerary. But ChatGPT is not the only AI-powered chatbot out there. There are other similar AI tools using large language models, which can further boost your productivity.
Check out the best ChatGPT alternatives that will help you get more done.
1. Google Bard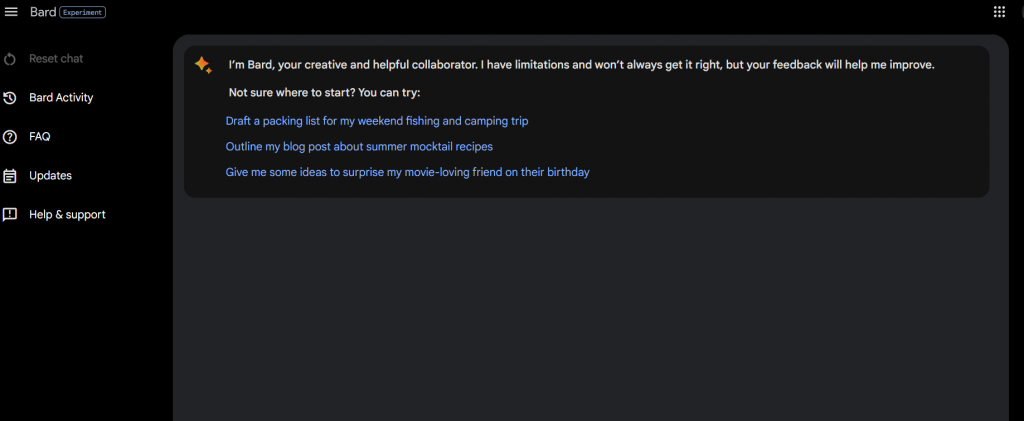 It's no surprise that ChatGPT's fiercest competitor is the creation of Google – the largest tech brand in the world.
Google Bard is based on the company's LaMDA language model. It's short for Language Model for Dialogue Applications, and it focuses mainly on simulating free-flowing conversations as naturally as possible.
Bard takes its data from all around the internet. Specifically, 50% from public forum dialogues, 12.5% from C4 Data, 12.5% from public documents, 12.5% from Wikipedia, and 6.25% each from English and non-English documents.
Unlike ChatGPT, Bard's responses aren't limited by year, as it has access to the internet. This means you can get updated replies when talking to it.
All you need to use Bard is a Google account. You also need to be at least 18 to use it. Bard is available in over 180 countries in English, Korean, and Japanese. Google is planning to add 40 more languages in the future.
Price:
Notable Features:
Gets accurate and updated data
Free but will require joining a waitlist
Easy-to-use
→ Try now
2. ChatSonic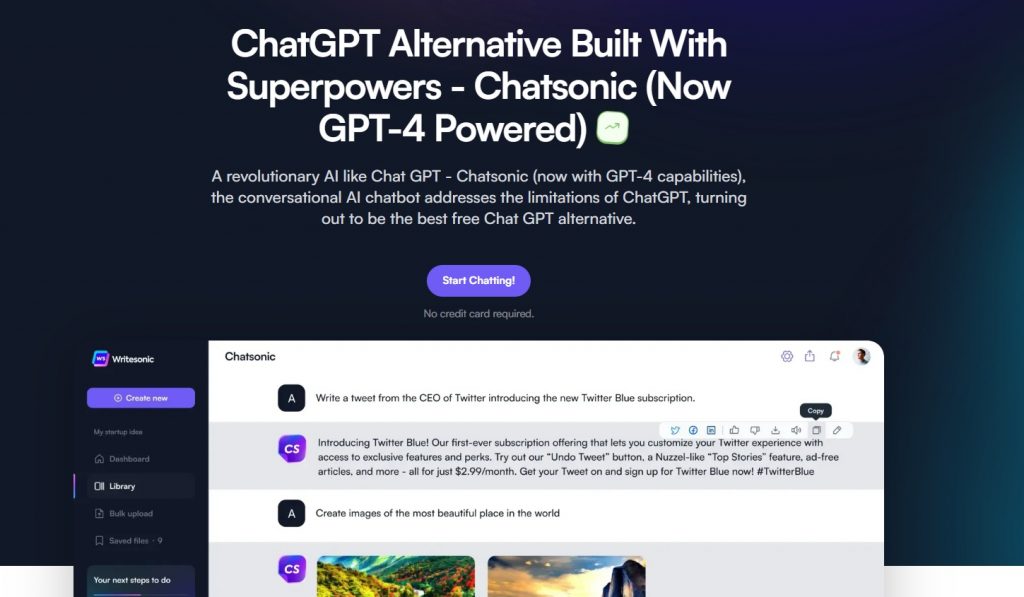 ChatSonic is a big step up from ChatGPT. Instead of GPT-3.5, ChatSonic Used GPT-4, which is designed to overcome the limits of ChatGPT. Aside from having real-time data, this alternative also has images, voice searches, and a lot of other ways to create content.
One of the best features of ChatSonic is persona mode. Unlike most AI language tools, you don't need to give prompts to make the tool respond in a certain way.
Persona mode automatically changes how ChatSonic responds to you. Right now, you can use over 10 different personas, including travel guide, motivational coach, comedian, and translator, to name a few. Many consider ChatSonic as one of the best alternatives to ChatGPT.
Price
Notable Features
Wide range of content creation features
Persona mode makes it easy to create the content you need
Can be used as a Chrome extension to enhance your experience further
→ Try now
3. Jasper Chat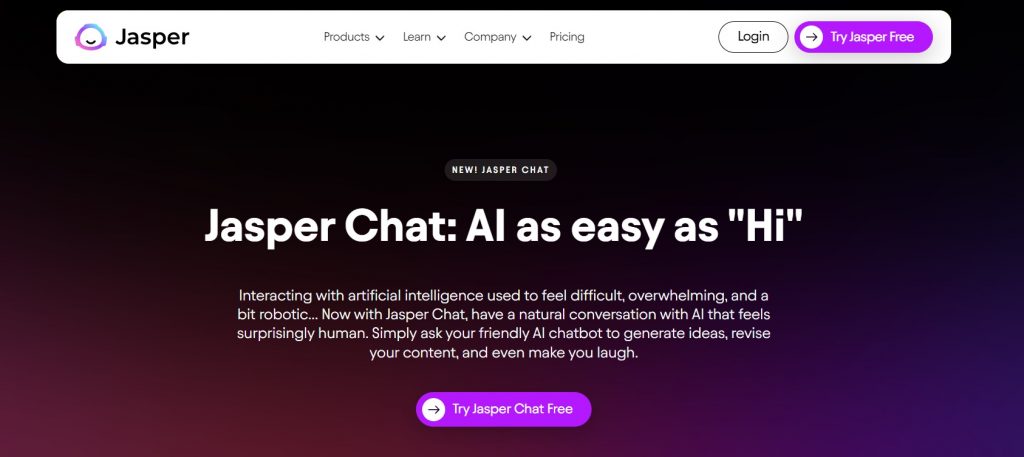 Jasper.AI is writing software that's geared towards business use. If you're a business owner that wants to post high-quality content on your website but has no experience doing so, you can use Jasper.AI to generate content.
The tool is best used for copywriting purposes. It can write blogs, emails, job listings, and more.
To compete with ChatGPT and the growing AI chat space, there's also Jasper Chat. This new chat interface helps you create content more efficiently, compared to Jasper.AI.
As of this writing, Jasper gets its data up to 2021, so this might be a deal breaker for some.
Price:
Notable Features:
Best used by businesses that want to generate content
Uses the same interface as ChatGPT
Can remember your previous prompts for continuous conversations
→ Try now
4. Bing AI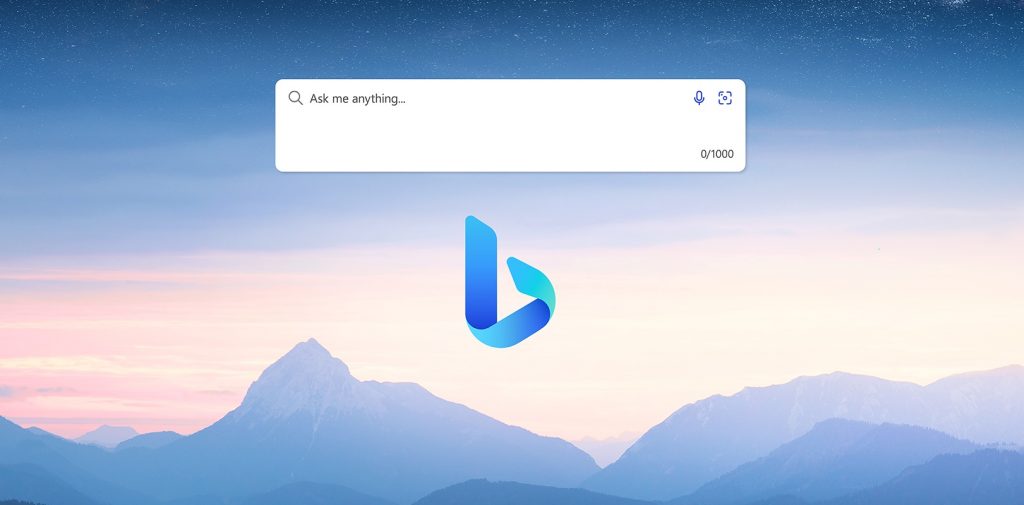 If Google's in the game, you can expect Microsoft to come up with an alternative of its own. In the case of AI language tools, Microsoft is offering Bing AI.
Bing AI is powered by OpenAI, which is more reliable than ChatGPT3.5 For Bing AI, Microsoft focused on creating a tool that's fast, accurate, and efficient. The tool enhances your browsing experience by integrating with the Bing search engine and the results are great.
Unlike Google Bard and ChatGPT, Bing AI doesn't have a standalone version. Despite this limitation, it's still a great addition to Bing. You can get started with Bing AI right away. Previously, there was a waitlist but that's no longer the case.
Microsoft highly recommends using Bing AI on Edge as its features are limited on other browsers.
Price
Notable Features
Makes Bing search highly efficient
Can be used on mobile versions of Microsoft Edge
→ Try now
5. OpenAI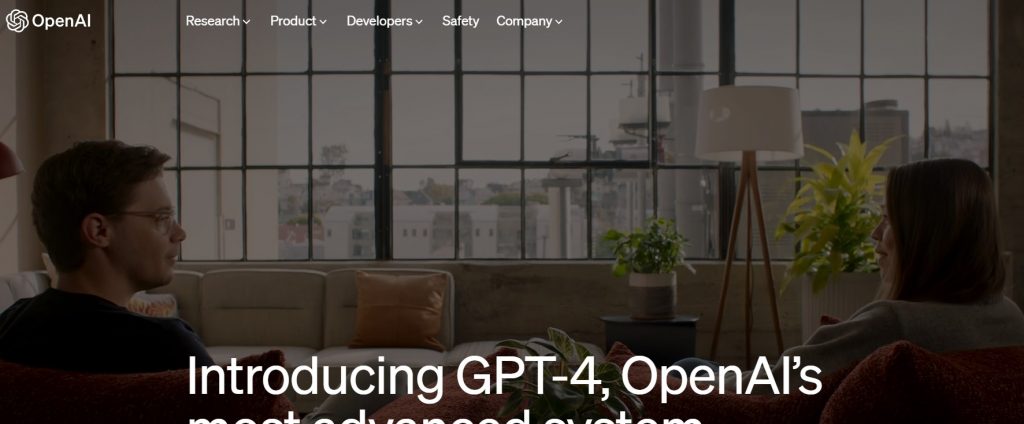 If you want something technical and versatile, go for OpenAI. It's essentially a demo version of ChatGPT but is not intended for everyday users of AI language tools.
Unlike all options on this list, OpenAI is highly technical. Outside of that issue, though, it's a great way to experiment with ChatGPT's advanced functions on PlayGround. You can toy around with features like frequency penalty, stop sequences, and more.
Since it's complex, the makers of Open AI give you access to a free tutorial on how to get started.
Price
Notable Features
Best for those that want to experiment with AI language tools
Gives you access to many AI language models
Very versatile in terms of features and settings
→ Try now
What are the Best ChatGPT Alternatives?
Google Bard, ChatSonic, Jasper Chat, Bing AI, and Open AI are the best alternatives to ChatGPT. While each offers its own amazing features, all of them are best for specific purposes. For instance, while it doesn't offer real-time data, Jasper Chat provides great business content-creation tools.
I highly recommend doing your own due diligence first to see which of these AI language models suits you best. Of course, ChatGPT is still a fantastic tool despite its limitations, so sticking to it is still an amenable choice.
How to Make Instagram Reels With Existing Videos
Read Next