Google Pixel 2: Turn Safe Mode ON or OFF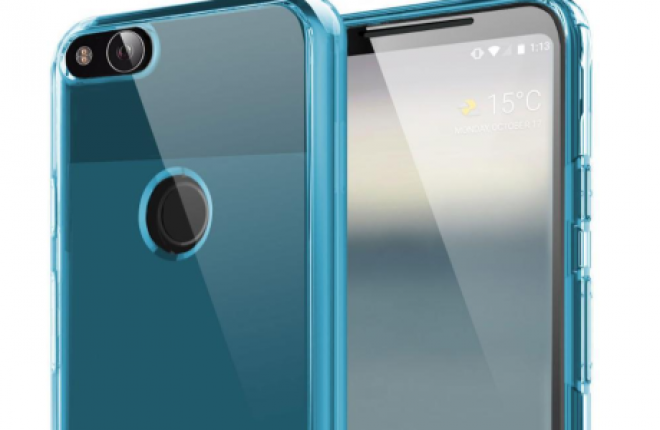 The idea behind the Safe Mode feature on Pixel 2 is to provide users with access to the operating system (OS) in situations where they need to troubleshoot their device. It also helps to spot rogue apps that are affecting your Google Pixel 2 by making it to restart at random times.
The Safe mode option is an entire different mode to your normal operating system mode, it provides you with a platform that allows you to safely uninstall rogue apps and fix bugs on your Pixel 2. The Safe Mode option comes in handy when you realize an app is misbehaving on your device and you can't uninstall it on normal mode, all you need to do is enter your Google Pixel 2 safe mode which will make it possible and easy to uninstall the app without damaging your device. When you are done uninstalling the app, you can restart your device back to normal mode. Below are instructions on how to activate/deactivate safe mode on your Pixel 2.
How to Switch on Safe Mode on Google Pixel 2:
Switch "OFF" the Pixel 2

Tap and hold the Power/Lock key together until "Pixel 2″ logo comes up.

As soon as you see the logo, hold the Volume down key while releasing your finger from the Power key.

Do not remove your finger from the Volume down key until your device is done rebooting.

A Safe Mode option will show up at the bottom left of your smartphone screen.

You can release the Volume Down key

To exit 'Safe Mode' tap on the Power/Lock key and click on 'Restart'
It's necessary to point out that you will not be able to use all third party apps and services while your Pixel 2 is in Safe Mode, this makes it easier and faster for you to put your phone in Safe Mode and fix whatever you need to fix and then restart your device.
How to Get Pixel 2 Out of Safe Mode:
Restart your smartphone and it will be back to the Normal Mode

Activate recovery mode

You can also remove the battery of your device and reinsert it after 5 minutes
It's important to point out that some Pixel 2 models will you use the Volume Down key just the way you enter Safe Mode to exit Safe Mode and return the smartphone back to Normal mode.
The tips abode will assist you to activate and deactivate the Safe Mode option on your Pixel 2. This makes it possible for you to uninstall apps that are affecting your smartphone without causing damage to your Pixel 2.
How To Fix Google Pixel 2 Won't Rotate Problem And Gyro Stopped Working
Read Next