Can Your Pixel 3 Charge Another Phone?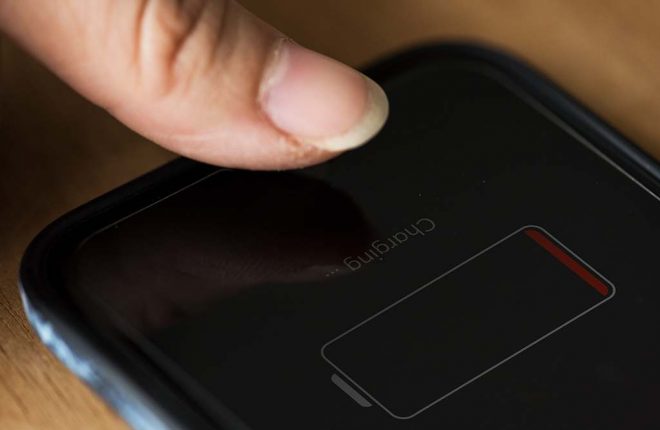 We've all had our battery run out when we were expecting an important call. But what can you do if there are no outlets in sight, and you forgot to take your power bank? Even if your phone has a long battery life, these things do happen.
There's been some talk about wireless charging and helping out a friend in need if you have a Pixel phone. But can you charge other phones using your Pixel 3? Read this article to find out.
Can You Use Pixel 3 as a Charger?
Unfortunately, the answer is no. Pixel 3 phones, and all other Pixel models, for that matter, can't charge other phones. Reverse wireless charging allows you to use your phone as a power bank and charge other smart devices, including phones. However, Pixel phones still don't have this convenient feature.
Reverse wireless charging is booming, so Huawei, Samsung, and other manufacturers presented models that can do it. Rumor has it that Pixel 5 might finally bring this option to Google phone fans. Although Google hasn't made it official yet, there have been hints at Battery Share – a feature that might represent just that: sharing your phone's battery with smartwatches, earbuds, and more.
Wireless charging has its benefits and downsides. Although it can be a lifesaver in emergency situations, you should bear in mind that you can't get your battery up to 100%. This is a quick way to stop your phone from turning off, but it's not a long-term solution. For instance, if you're charging your friend's phone, it's likely that your battery will drop by around 40% to provide them with just 10% of power.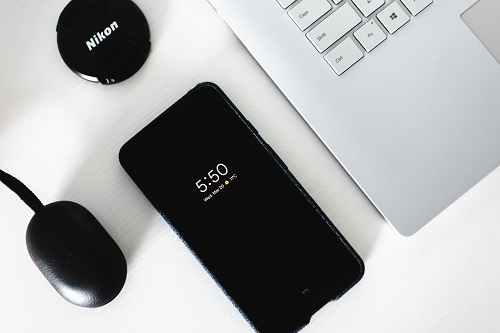 How Can You Charge Your Pixel 3 Phone?
Even if you can't "lend" a bit of battery to your friends, you should make sure you always have it when you need it. In the following sections, you'll find out how to charge your Pixel 3 and make the most out of your battery life.
Using a Charger
Although Pixel 3 phones feature wireless charging, you can use a cable and a conventional charger to charge your battery. You'll use a USB-C cable with this mobile device to get the best results. Pixel 3 phones might work with some other cable types, but they won't charge as fast.
Plug the cable into your phone.
Plug the other end into the adapter you got with the phone.
Plug the adapter into an outlet.
If your phone is new and you're charging the battery for the first time, you should do it fully.
Using a Stand
Pixel 3, 3 XL, and Pixel 4 phones allow you to charge them wirelessly – on a Pixel Stand. You should always use the stand with the cable it came with.
Plug one end of the cable into the port on the bottom of the Stand.
The other end goes into the power adapter that came with your Pixel Stand.
Plug the adapter into an outlet.
Place your Pixel 3 phone onto the stand, screen facing outward.
If necessary, you can use Google Assistant while charging the phone. Just tap Next on the Do more while charging message that will be displayed on the screen and follow the on-screen instructions.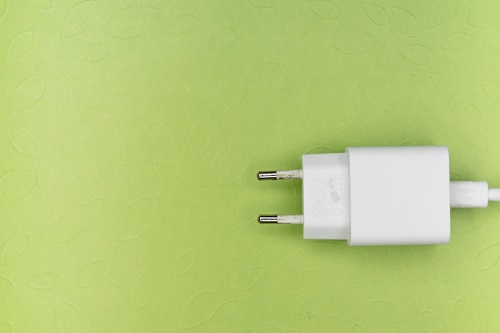 Battery-Saving Tips
Until Google surprises us with reverse wireless technology in Pixel phones, we'll keep searching for outlets in coffee shops. Below, we'll show you how to charge your battery quickly and how to save battery when you approach the danger zone below 10%. Whether you have a Pixel phone or some other brand, these tips will come in handy.
Believe it or not, keyboard sounds and vibration are battery drainers we tend to forget about. To turn them off, go to your Settings app, find the Sound section and tap on Advanced. On the new screen, choose to turn off the sound and vibration for your keyboard.
Reduced screen brightness and dark theme can be excellent battery savers. You can decrease the screen brightness by swiping down with two fingers and moving the slider that will appear at the top. You'll find the Dark theme under Display when you open your Settings app.
Sometimes there are apps running in the background and draining the battery without us even noticing. When you open Settings and then go to the Battery tab, you can check which apps are draining your battery and restrict them. If you tap on More within the Battery tab and then choose Battery usage, you can also see a list of apps and how much battery they use. If there's an app using too much battery, you can consider downloading a less demanding version.
Make sure your hotspot and tethering features are turned off when you're not using them. Also, Wi-Fi shouldn't automatically search for new networks all the time. Turn it on only when you're planning to connect to a network.
Use the Adaptive Battery and Battery optimization options on your phone to ensure that you're always using the appropriate settings and making the most out of your battery.
Versatile Mobile Devices
We've come so far! Using your friend's phone to charge your own might have sounded like science fiction a few years ago, but reverse wireless charging technology is a reality today. Pixel 3 phones may not be able to charge other phones, but we can expect Google to launch a new model with this feature very soon.
Does your phone have reverse wireless charging option? How long does it take to reach a sufficient level of battery? Let us know in the comments section below.
How to Add a Google Sheet to Google Docs
Read Next