Can the Pixel 2 Wirelessly Charge?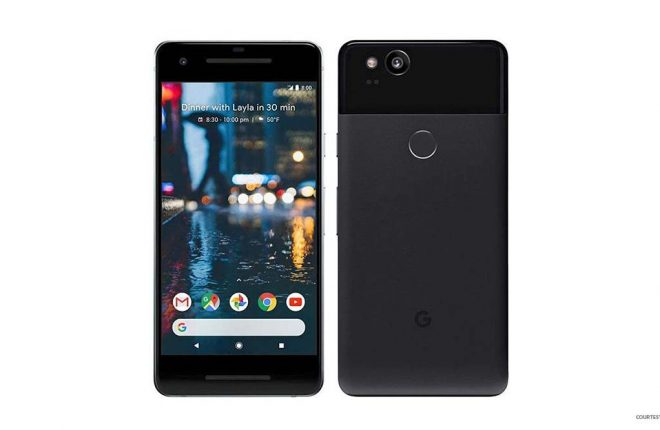 With their Pixel series, Google is definitely a contender for the best smartphone manufacturers around. Released in 2017, the Pixel 2 still remains a relevant device on the market.
Its spec-sheet includes a lot of things that would encourage people to purchase it. One feature that unfortunately isn't on that list is wireless charging. Integrated in Google's next generation Pixel 3, Pixel 2 owners were left wanting in this department.
Wireless Charging on Pixel 2?
Not having wireless charging on Pixel 2 or Pixel 2 XL isn't a deal-breaker for most people. On the other hand, some might consider upgrading to Pixel 3 just for the convenience. Especially since you can get wireless charging in coffee shops, restaurants, and airports.
So, if you plan to move on from Pixel 2 because of this, you might want to wait, since there are solutions you can try. By using third-party products for your Pixel 2 or Pixel 2 XL, you can easily make your phone start charging wirelessly.
To make this work, you'll need three things. A wireless charging receiver for your phone, a thin case to keep the receiver in place, and the wireless charger base.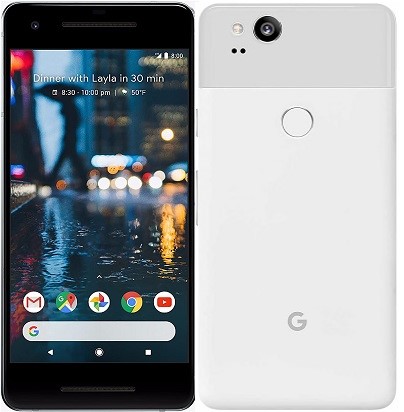 Wireless Receiver
The most important component of this setup is the wireless charging receiver. These come in the form of a thin strip which you secure to the back of your phone. Using a thin cable, the strip connects to the USB-C port at the phone's base, and that's it.
One such device is Nillkin Magic Tag. It's only 0.16 cm thin, so it doesn't add to the bulk of your phone at all. It's also small enough that it won't cover the fingerprint sensor on the smaller Pixel 2, let alone Pixel 2 XL.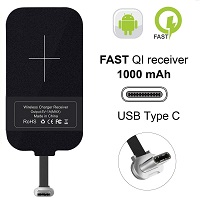 Thin Case for Your Pixel 2
It's important to note that most of the aftermarket wireless charging receivers don't actually stick to the back of your phone. Of course, you can use some double-sided adhesive tape, but that's not ideal. Also, keeping the receiver exposed, it might suffer damage from everyday use. That's why it's best to use a phone case to hold it in place and protect both your phone and the receiver.
When choosing a case for your Pixel 2 or Pixel 2 XL, it's mandatory to look for thin models. The thinner, the better. This is important because thicker cases may prevent the receiver from establishing the connection with the charging base.
After you've purchased both the charging receiver and the case, it's a simple matter of putting it all together. First, place the receiver strip inside the case. Then, connect the USB-C connector to your phone. Finally, place the phone inside the case. And just like that, your Pixel 2 is ready for wireless charging.
Wireless Charger
Now that you're able to charge your phone wirelessly, it's time to get your hands on a charging base. These can vary a lot in terms of shape, features, and brand, ultimately determining their price.
In the list below you can find five wireless charging stands. These should work great with the wireless charging receivers such as the Nillkin Magic Tag.
Google Pixel Stand
As the name suggests, this one is the official Google device for their Pixel smartphones. Although it's made for Pixel 3 and Pixel 4, once you enable wireless charging on your Pixel 2, it will work just fine.
Minimal in design, it's available only in white. And it looks really great. Allowing for 10W charging rate, it's a pretty basic wireless charger. Depending on the Android version you run on your Pixel 2, the Pixel Stand might even offer you a couple of additional options when you place your phone on it.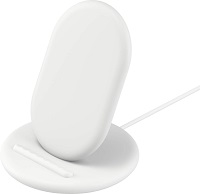 Anker Powerwave 10
Being one of the most affordable wireless charging stands out there, Anker's device is actually a pretty great product. Depending on the charging receiver you're using with your Pixel 2, Powerwave 10 can charge it at either 5W or 10W charging rate.
Thanks to its two USB ports, you can use Anker's stand to charge additional devices as well. With its universal design, it also doubles as a vertical or horizontal stand for your phone. Since its super-lightweight, soft rubber pads prevent it from sliding around your desk when you're not charging your phone.
Belkin Boost Up
One of the most popular names in the aftermarket industry today is Belkin. A long-time manufacturer of quality products, their wireless charger is as simplistic as it gets. Designed for horizontal charging, the soft rubber top will keep your Pixel 2 securely in place.
Its 7.5W transmitter makes sure you get the fast charging for your phone as well. Including sensors for thermal protection and detection of foreign objects, Belkin actively takes part in making their devices as safe as possible.
Mophie Charge Stream Powerstation Wireless XL
Behind a quite long name and not especially stylish design, hides a pretty decent device. Being a wireless charger, Mophie's product does even more. With an integrated power pack of 10,000 mAh capacity, you can fully charge your Pixel 2 a couple of times before the pack drains out.
Thanks to this feature, you can go completely wireless for a couple of days. Being super-convenient in everyday life, it's also great for travel.
Moshi Porto Q
Unlike Mophie's charger, Moshi Port Q is one of the most stylish chargers you can get. With that, of course, comes a pretty steep price tag when compared to other devices.
Combining stylish fabric and silicon padding, this flat wireless charger also has a 5,000 mAh integrated power pack. Although it supports only 5W charging rate, it's thin enough to easily fit in your bag. This makes it great for everyday use, keeping your Pixel 2 running while on the go.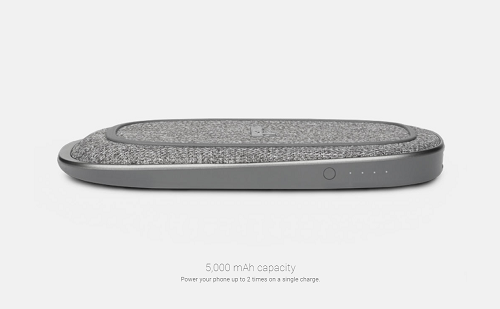 Wireless Pixels
By adding the wireless charging kit to your Pixel 2, you don't need to fork out money for one of the newer models just yet. Being able to enjoy this quite convenient feature will definitely extend your experience with the older Pixel phone.
Have you managed to get your Pixel 2 to wirelessly charge? Which receiver did you use? Any recommendations for a case or charging base? Please share your thoughts in the comments section below.
How to Make Spacers in TeamSpeak
Read Next