How to Cancel or Pause YouTube Premium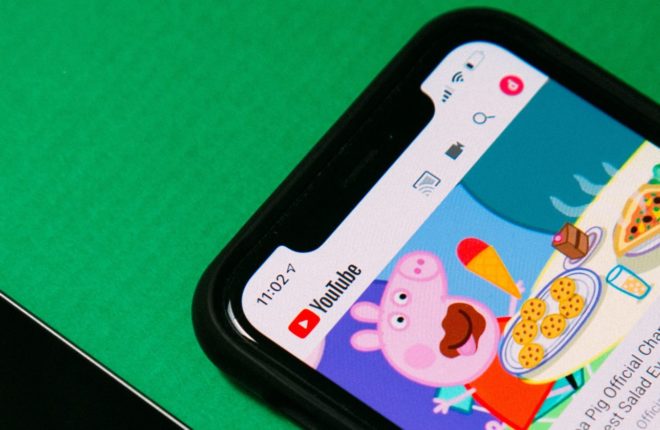 YouTube Premium comes with a plethora of benefits, allowing you to watch videos or listen to music on YouTube Music without ads. However, the subscription isn't as affordable as it was once, and you might not find much value in it now.
If you're thinking about canceling the membership but don't know how to do it, you've come to the right place. In this article, we'll walk you through the process of canceling your YouTube Premium subscription from Android, iPhone, and the website.
What Happens When You Cancel Your YouTube Premium Subscription
When you cancel your YouTube Premium subscription, you lose all the perks that come with the membership. YouTube will start showing ads, you can't play videos in the background when switching to another app, and lose the ability to stream 1080p videos at a higher bitrate. Additionally, you'll lose YouTube Music Premium benefits when you cancel YouTube Premium. Without YT Music Premium, you won't have access to the following benefits:
Play music in the background when you close the YouTube Music app
Download songs on your device for offline listening
Stream music without ads.
If you have a YouTube Family Premium plan, all other family members will lose access to the above-mentioned perks as well.
If you have paid for a yearly YouTube Premium subscription, you can request a refund from the YouTube Help support page. YouTube also lets you ask for a refund in between a billing cycle. If found eligible, the company will send a refund through the payment mode you used to subscribe to the plan. If not, your membership will simply be canceled. That means you'll be able to use the YouTube Premium benefits until the next billing date, and your subscription won't be renewed after that.
How to Cancel YouTube Premium From the Web
If you want to cancel your YouTube Premium membership using a web browser, follow the steps mentioned below. You also get an option to temporarily pause your subscription if you're not sure about canceling it.
Go to Youtube.com on a web browser from your PC and log into your YouTube account.
Click on your profile icon and select Purchase and memberships.

Click Manage Membership and select Deactivate/Cancel membership.

Select the Continue to cancel option. Press the blue Pause instead button if you want to pause your membership for up to six months.
Choose the reason for canceling and click Continue.
Select Cancel Premium to confirm your decision.
Your YouTube Premium subscription won't get renewed after this. You'll still be able to enjoy the benefits of the membership until the next billing date. Note that deleting your YouTube account won't cancel YouTube Premium. Cancel your membership first if you're planning to delete your account.
How to Cancel YouTube Premium Membership From Your iPhone
If you are paying for YouTube Premium via the App Store from your iPhone or iPad, the process of canceling the subscription is different than doing it on the web or using an Android phone.
Follow these steps to cancel the YouTube Premium membership using your iPhone:
Open Settings on your iPhone and select Apple ID(Tap on your name).

Tap Subscription and select YouTube from the list.

Press the red Cancel Subscription button.

Tap the Confirm button when prompted.
If you were not paying for YouTube Premium through the App Store, you can cancel the plan via the YouTube app on your iPhone. Open the YouTube app > tap your profile icon > Purchase and memberships > your active subscription > Deactivate/Cancel Premium.
How to Cancel YouTube Premium Plan From Your Android Phone
On Android, you can cancel your YouTube Premium subscription from within the app. However, if you were paying through Google Play, the method to cancel the membership is slightly different.
Here's how you can cancel the YouTube Premium plan using your Android phone:
Launch YouTube and tap your profile icon in the upper-right corner.

Select Purchase and memberships and tap on your active subscription under the Memberships section.

Press the blue Deactivate/Cancel Membership option.

Tap Next and hit the Cancel Premium button.

If you purchased the subscription through Google Play, it'll redirect you to the Google Play Store to cancel the plan. Tap the Cancel subscription to confirm your decision. Your membership will end after this.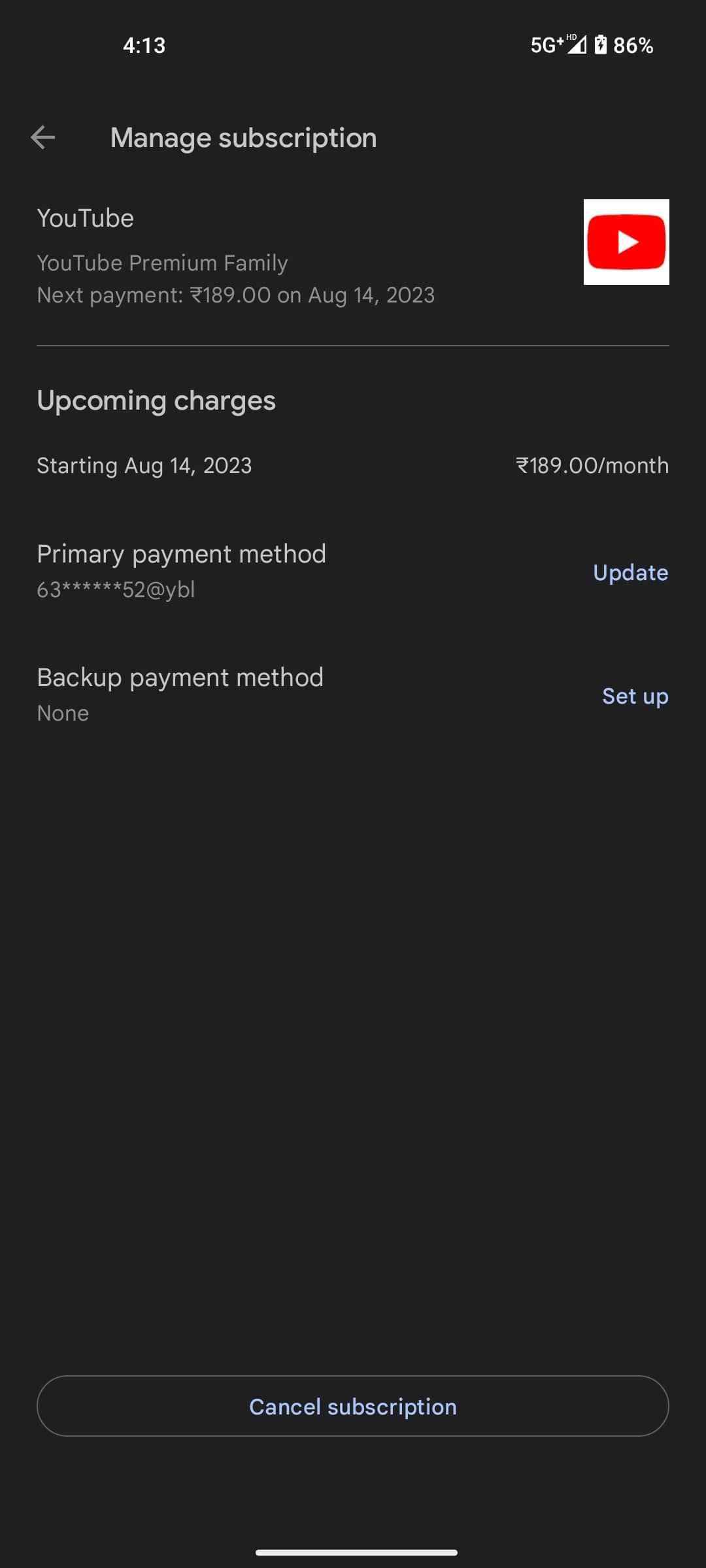 Canceled YouTube Premium, What Now?
After canceling YouTube Premium, you might be wondering what to do next. There are plenty of YouTube alternatives that you can check out. Alternatively, if you want to continue using YouTube without the Premium subscription, you can watch videos without ads using the Brave browser.
Although you might be okay with ads while watching YouTube videos, you will have a hard time listening to songs on YouTube Music. Thankfully, there are a few YouTube Music alternatives as well that are worth checking out.
FAQs
1. Why can't I cancel my YouTube Premium?
A. If you aren't able to cancel your YouTube Premium membership, try reloading the web page or restarting the app and then repeating the steps. You can also try a different web browser or switch to incognito mode on your desktop. Or, log into your YouTube account on a different phone and try canceling the subscription.
2. Can I cancel YouTube Premium early?
A. YouTube gives you the ability to cancel or pause/resume your YouTube Premium and YouTube Music Premium subscription at any point during the membership. You can also switch plans during an active subscription if you wish to.
3. Does YouTube Premium end automatically?
A. When you sign up for a paid YouTube subscription, the membership fee is automatically charged at the beginning of each new billing cycle until you cancel. You won't be charged again after canceling your membership unless you decide to subscribe to the Premium plan again. Your YouTube Premium features will remain active until the final day of the billing period.
4. How do I cancel my YouTube Premium free trial?
A. To cancel YouTube Premium through the app, open the YouTube app > tap your profile icon > Purchase and memberships > your active subscription > Deactivate/Cancel Premium > Next > Cancel Premium.
5. What happens if you don't pay YouTube Premium?
A. If your monthly YouTube Premium subscription payment fails, YouTube will notify you through email so that you can reactivate your membership. After receiving that email, you will have three days to resolve the problem before losing access to the premium benefits.
How To View Private Facebook Profiles & Pictures
Read Next