How to Disable YouTube Shorts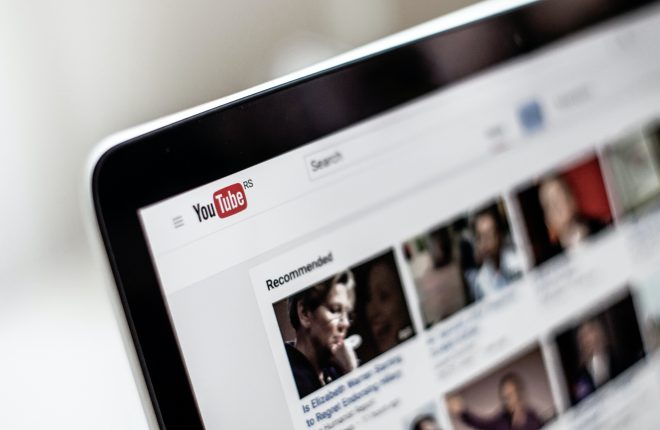 Short-form videos are very popular on various platforms today. There's My Day on Instagram and Facebook. Then there's the sudden rise of TikTok during the pandemic. This content is seen almost all over the most popular media and social media platforms. For YouTube, there are YouTube Shorts.
YouTube Shorts are short-form videos that last no longer than 60 seconds on the media platform. Some people have grown very fond of YouTube Shorts, but if you're like others that prefer regular YouTube content, then you're most likely thinking of how you can disable this.
Why Is Google Pushing YouTube Shorts So Much?
Aside from that, Google is also making it easier for content creators to have something up on their YouTube channel. It's a lot easier to create Shorts rather than a full YouTube video. Since Shorts are monetized as well, content creators can continue doing what they do while making a buck.
But again, YouTube Shorts isn't for everyone. It's almost as annoying as YouTube's autoplay feature which you can luckily turn off.
How to Disable YouTube Shorts on Android and iPhone
Unfortunately, disabling Shorts is even more complicated than deleting a YouTube channel.
There's no option to block or disable YouTube Shorts without using a few workarounds. We'll discuss a few methods you can try out.
1. Mark Shorts As Not Interested
Open your YouTube App.
Scroll until you find a Short and tap the three-dot option at the top right of it.
Tap Not Interested and confirm.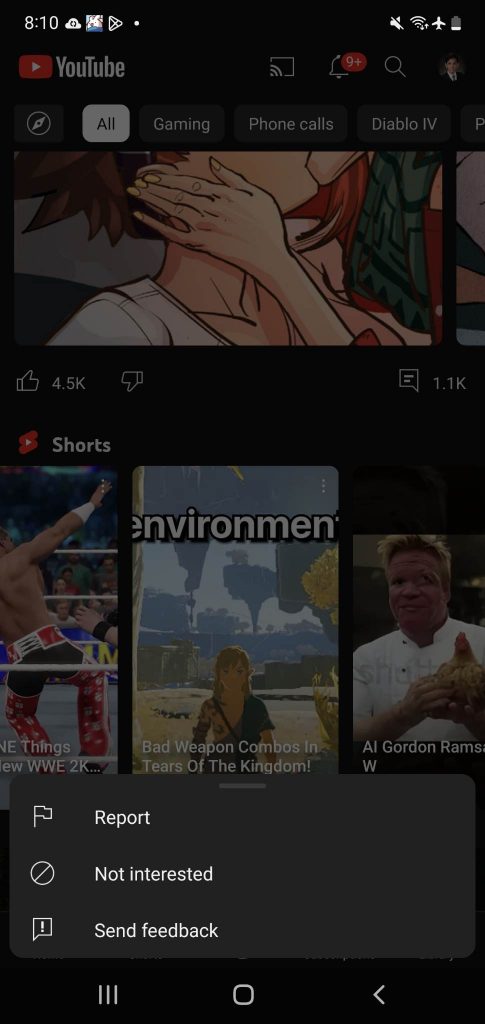 This step isn't foolproof as you'll have to do the process up until Shorts are no longer recommended in your feed. But this only works short-term, as eventually they will re-appear on your feed. On the other hand, this is a good way to avoid seeing Shorts from a specific channel.
2. Downgrade Your YouTube App
Unfortunately, this step is only applicable to Android users.
From your home screen, long-press the YouTube app.
Tap the exclamation mark next to the app name.
Select the three-dot option at the top left.
Tap Uninstall updates and then OK.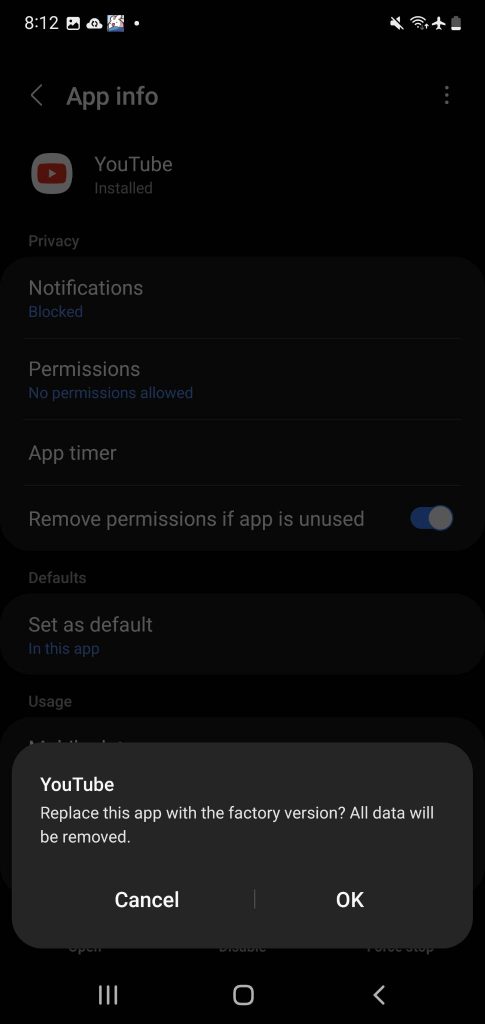 This will downgrade your YouTube app to an older build. For this, you need to get version 14.12.56. If your phone's factory settings for YouTube are newer than that, then this trick won't work.
Downgrading your YouTube version means reverting it to an older version that might not have a few features you're used to. In the case of YouTube version 14.12.56, this means that the Shorts feature won't be present since it's introduced in newer models.
How To Disable YouTube Shorts On The Web
It's easier to block YouTube Shorts on the web.
Open YouTube's website.
Scroll until Shorts pop up.
At the top of the Shorts selection, look for the X and click on it.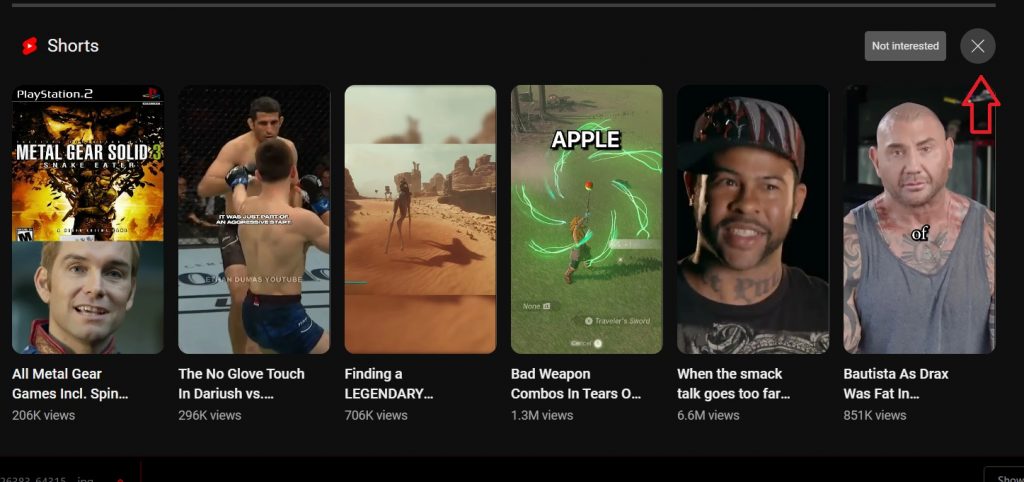 Doing this will hide Shorts on your feed but for 30 days only.
Shorts Are Here To Stay
Considering how successful it's been for YouTube, it's very likely that Shorts are here to stay. There is a lot of great content on Shorts so you might want to give it a chance, at least. If you want to explore other options, you might want to check out this list of YouTube TV alternatives.
How to Clear Autofill Suggestions in Google Chrome
Read Next