How to Enable Dark Mode on Snapchat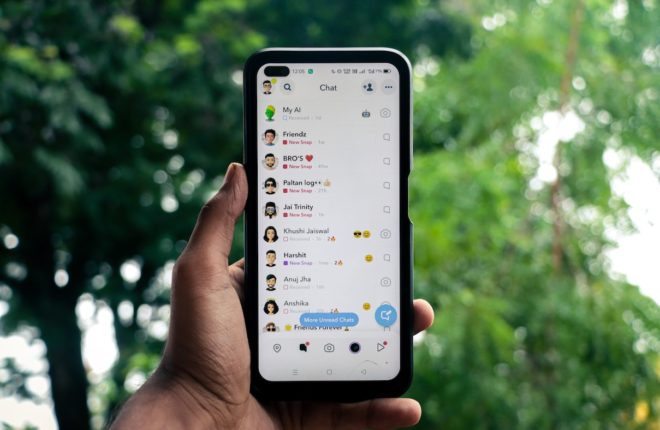 Do you want to enable dark mode on Snapchat, but not sure how? Would you need to pay to use dark mode on Snapchat's Android app? There was a time when Snapchat's dark mode feature was readily available for iPhone users, while Android users had to subscribe to Snapchat+ for this. Thankfully, this is no longer the case, and you can enable Dark mode on Snapchat for free, irrespective of whether you use an iPhone or Android.
How to Enable Snapchat Dark Mode in 4 Easy Steps
Enabling Dark mode on Snapchat is easy. It is nowhere near as complicated as turning off the camera shutter sound while using Snapchat. Just make sure you are using the latest version of the app, especially on Android.
Launch Snapchat and tap your Bitmoji to go to your profile.
Tap the gear icon at the top right corner to go to Settings.
Scroll down under Settings to find and open the App appearance.

Under App appearance, tap the Always dark option to enable dark mode.
For Android users, a popup will appear asking to Restart the app. You can tap on Restart now to restart the app with the dark theme.
How to Link Snapchat's Dark Mode to Your iPhone's Dark Theme
Unlike Snapchat's Android app, the iOS app offers four options under app appearance. Among these options, you can choose the Match System option to link Snapchat's dark mode to the system's appearance settings.
So, if you already have dark mode scheduled for a particular duration under the Settings app, Snapchat will automatically switch to dark mode for that duration when you choose the Match System option. Here is how you can link dark mode to your iOS appearance settings:
Follow steps 1 to 3 from the above section to find App appearance options on Snapchat.
Under App appearance, tap on Match System to link Snapchat's dark mode to your iPhone's appearance settings.

Snapchat Looks Gorgeous in Dark Mode
Snapchat has an edge over other social media apps with its video snaps and filters that make for an engaging experience. If you use the service for longer hours, turning on dark mode will save you from unnecessary eye strain. However, dark mode isn't the only feature Snapchat offers for a better user experience. You should also check out how to use generative AI to create anime lenses in Snapchat and view your old snaps, which add up to make it an addictive platform.
FAQs
Q: Has Snapchat removed dark mode?
A: Snapchat has not removed dark mode but has made it freely available for all Snapchat Android users. To use the dark mode feature, Android users no longer need to pay for Snapchat's subscription service known as Snapchat+.
Q: Does Snapchat have a dark mode for Android?
A: Yes, Snapchat has a dark mode feature for Android. This feature was previously limited to Snapchat+ users.
Q: Where is the App appearance option on Snapchat?
A: To find the App appearance option on Snapchat, open your Snapchat profile and go to settings. Once there, scroll down under settings to find the App appearance option.
How To Tell When Someone Was Last Active on Snapchat
Read Next