How to Give Your Amazon Fire Stick a Mouse Pointer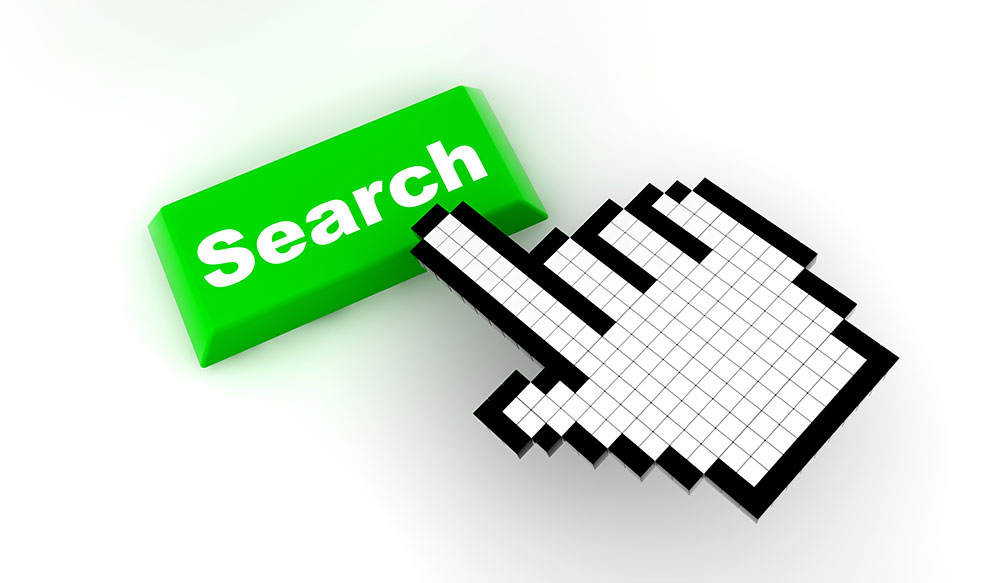 You've found a great third-party android app for your Firestick. You open the app only to discover that your Firestick remote can't operate in the app itself. Try as you might, you just can't select the option you desperately need to access. But why is this happening?
Well, these apps are specifically designed for Android phones or tablets, not your Firestick. You can't maneuver inside them because you need a pointer, and your remote doesn't have one.
Luckily, you can get pointer functionality without plugging in an actual mouse. Follow this guide to access countless useful apps.
Allow Third-Party Apps
Your first step before downloading anything is to set up Firestick to allow you to install third-party applications. To do so, you'll need to follow these steps to install Mouse Toggle:
Turn on your Firestick device
From the Home Page navigate to Settings. You'll find this near the top of your screen.
Select Device.
Select Developer Options. This should appear on another screen.
Check if Apps from Unknown Sources is enabled or not. If not, press to enable.
Note: A pop-up will appear. It will warn you that installing third-party apps may be a risk to your device and privacy. Since you will only be installing two apps that are completely safe you can ignore this warning.
Getting the Downloader App
You can't download things straight from the browser on Firestick. Since you need Mouse Toggle, an app not available on the Amazon Appstore, you have to install a side-loader first.
The Downloader app is the most efficient tool for getting third-party apps.
Get the Downloader App from the Amazon Appstore.
Install the app.
Before you continue you should Enable JavaScript, as you can't install Mouse Toggle without it.
Launch the Downloader App
Select Settings. It's located on the bar on the left.
Enable JavaScript by checking the square. A pop-up will appear.
Press Yes.
Getting Mouse Toggle
Now you have all the tools available to download the app you actually need. Mouse Toggle will allow you to control a pointer using the buttons on your Firestick remote.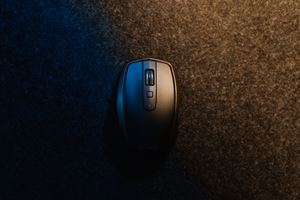 Go back to the Downloader apps start screen. You'll notice a bar that you can type URLs into.
Find the URL for the Mouse Toggle APK, and type the URL exactly.
Hit Go after you have typed in the URL.
The download will start. You may have to wait a bit depending on your internet speed.
You don't have to manually find the file, as the Downloader app will trigger the installation by itself.
Press install when you get prompted.
Don't press Open here, as you have to do something else first. Instead:
Press Done. This will return you to the main screen.
Press Delete and Delete again when prompted. This will only delete the APK file you downloaded, not the installed app itself. Do this for more storage space.
Enabling ADB Debugging
This is the final step before launching the Mouse Toggle app. If you don't complete this step, you can't repair your pointer when it gets bugged.
Go to the Home Page on your Firestick device.
Select Settings.
Select Device.
Find and open Developer Options.
Enable ADB Debugging.
Launching Mouse Toggle
You can find the apps you installed in the Your Apps & Channels field.
Press the Home button on your device. Hold it and release it after five or so seconds. A menu will appear.
Press Apps.
Go down and find the Mouse Toggle app.
Note: Freshly installed applications won't show on the Home Page.
To move it to the Home page, select the icon.
Press the menu button on your remote.
Press Move to relocate your icon.
Now that you have moved it:
Go to the Home Page and launch the app.
Enable Mouse Service.
Enable "Auto start the mouse service on device start-up". This will run the app every time you turn on your Firestick device. It's a small app so it won't affect the performance of the device.
Note: If your Mouse Toggle app gets stuck, re-enable ADB Debugging.
Using the Pointer
You won't see your pointer right away, to activate it: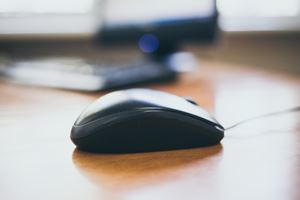 Quickly double-tap the Play/Pause button on your remote.
Use the Select button to tap things that your pointer hovers over.
Note: The pointer will go away after a while. To activate it again, double-tap Play/Pause.
To scroll pages:
Press the Play/Pause and Down Navigation buttons consecutively.
Your FireStick Is Now Fully Functional
FireSticks should definitely include this as a default function . In the meantime, it's great that there are people that make apps like Mouse Toggle to make life that tiny bit easier.
Was the guide helpful? Tell us in the comments section below!
Google Home Won't Tell Me the Weather - How to Fix
Read Next