How To Locate Lost Galaxy Note 9 Remotely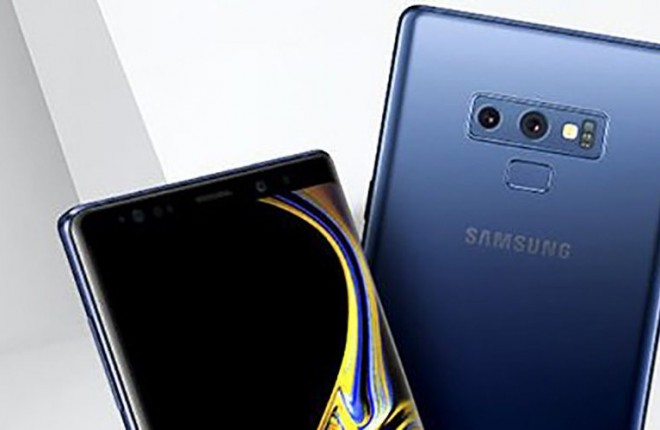 It has become a trend for smartphone manufacturers to release a new flagship project every year and Samsung has been leading the way in this. Every new, we are treated to a brand new model with amazing new features, specs and innovative smartphone technology.
But it is not just the software and hardware changes that take place with these new models but also the price tag. If you have to get your hands on these great flagship projects, you must be ready to cough out a lump sum amount of money.
With every passing day, new models are staking higher and higher in prices. You just have to look at the two popular rivals, Apple and Samsung. Once you do, you will notice that to get your hands on any of their flagship projects, you will be spending nearly 1000 dollars of your hard earned cash.
But who is to say that the gadgets are not worth the price? And who wouldn't want to give utmost care and security to such a device once it is in your hands? Especially considering what you had to sacrifice to get it?
The Samsung flagship project Galaxy Note 9 is almost making an entry into the market. Already many folks are looking to get their hands on it. If you are one of those folks, you must be considering some uptight security measures that will ensure you do not lose your expensive acquisition.
Thanks to Google and Samsung, you have several ways of protecting your smartphone from theft because there are a variety of software applications readily available to you.
Locating Your Galaxy Note 9 Remotely
As soon as you purchase your smartphone, you should go ahead and set it up nicely. At which point you will be requested to activate your Samsung account. There are many ways you can benefit from this Samsung account. The one we are interested in right now is that it connects your smartphone to the Samsung Find My Mobile service. You can use this service at any time when you misplace your Galaxy Note 9 smartphone.
Besides the Find My Mobile service offered by Samsung to its users, Google also has the Android Device Manager for all Android users including those who own Samsung devices. Google uses this services to sync your smartphone to its Google location services using the Google account.
If you are going to own any smartphone and are interested in using the Google Play Store, you must have signed into a Google account on that particular device. This means that if you have a Google account already, then you must have the Android Device Manager enabled too.
Remotely Access Your Device
The main purpose of these services is to give you remote security control of your device. This implies that you can make the decision to wipe the data on your device in case it gets stolen.
This ensures that whoever stole it cannot have access to your sensitive information. Besides that, you also have the chance to trace and locate your smartphone on a map provided on these two services.
What is even more interesting is that you can remotely ring your phone. In this case if it is near you, you can hear it and follow the sound until you find it. If you completely want the smartphone wiped clean, you can use the factory reset options provided by these remote access services.
Imagine that you recently sacrificed some money to buy the new Samsung Galaxy Note . Unfortunately, it someone steals it and you don't know who that person is. Where are you going to start? The good news is that if you had already activated either the Samsung Find My Mobile service of Google's Android Device Manager, you have a shot at finding your lost or stolen Samsung Galaxy Note 9 Android smartphone.
In situations such as these, you need to be very intelligent and start by first remotely locating your lost or stolen Samsung Galaxy Note 9. If you can't locate it anywhere on a map, try to wipe the data of the smartphone. If the first solution is successful, you might be able to locate and retrieve your device.
However, the second solution does not retrieve your device but it secures your data. If you can't get your device back, at least don't let the thief get more leverage against you by gaining access to your data and personal files.
We have come up with a tutorial that can help you to locate and trace a stolen Samsung Galaxy Note 9 device. For simplicity purposes, we have split the guide into several easy to follow steps. For accurate results, follow these steps keenly to the latter.
Track And Locate Lost Note 9 Using Samsung's Find My Mobile
Go to your desktop internet browser and look up this link on Samsung Find My Mobile web page
Use your Samsung account details to log into the Samsung Find My Mobile service on your Galaxy Note 9
As soon as you log in, a map should show up from the Samsung Find My Mobile service. Go ahead and click on the Switch Map button if the map is empty. This will enable you to check last and current locations of your lost Samsung Galaxy Note 9 smartphone
The following options will be displayed on the right side of the page;
Ring My Device
Lock My Device
Wipe My Device
Before you select any of the three options highlighted above, you should first see if the location of the device on the map is somewhere you know and can reach. If so, just make your way to that location and retrieve your device. We recommend that you reach out to the police for assistance. This is critically importantly because you don't know the nature of the person having your phone
Ring My Device options is preferred if the device is lost around you
If you don't know the location of the device and you remember leaving it unlocked, you need to select the Lock My Device option to prevent access by unknown persons
If you cannot trace or retrieve your device, go to the Wipe My Device option
Track And Locate Lost Note 9 Using Google's Android Device Manager
With the Google Android Device Manager, we first g o the Android Device Manager web page on your PC
Instead the Samsung account, use your Google account details to log into the Android Device Manager online
The service will display a map and other options as well as such erase the device or ring your smartphone
The first attempt should always be to recover the device. To do that, try to locate it first on the map. If the device is around you, just use the Ring option to detect where it is
If you can't trace, proceed to erase it immediately
For Samsung Galaxy Note 9 users, we hope you will find this guide truly helpful. And if you have more queries concerning the same or a different topic, don't hesitate to drop your comment below.
Using Flash Player On Samsung Galaxy Note 9 Guide
Read Next