iPhone Is Disabled: How to Recover Your iPhone without iTunes Backup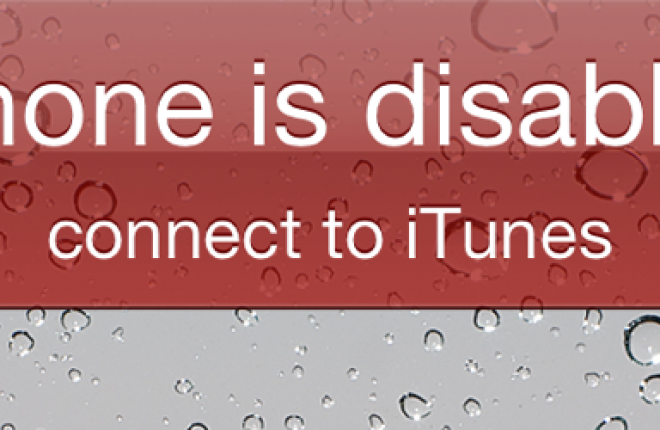 Earlier an article explained how to fix then issues when you have forgotten your iPhone or iPad password and see the message "iPhone is disabled connect to iTunes". Those instructions required you to connect your iPhone or iPad to a computer and go through iTunes to fix the disabled iPhone issue. But if you have taken the appropriate steps to backup your Apple device, then you can easily restore your device and bypass the passcode requirement without a computer or iTunes. You may also want to read this method for an iPhone is disabled fix, How to Unlock Activation Lock on iPhone. Even if the Apple device has never been backed up in iTunes, the is some chance that the data recovery is still possible.
For those interested in getting the most out of your Apple device, then make sure to check out Logitech's Harmony Home Hub, Olloclip's 4-in-1 lens for iPhone, Mophie's iPhone juice pack and the Fitbit Charge HR Wireless Activity Wristband to have the ultimate experience with your Apple device.

Restoring your iPhone and iPad without a Backup
If an Apple iPhone or iPad has never been backed up in iTunes, it will not let you backup the device when it's locked. When this happens, the only way a locked and disabled iPhone can be restored to work like new is by using this iTunes method. This will mean that you will lose your data, including apps, app data, contacts, photos, music and most of everything that resides on your iPhone/iPad.

Use iCloud to Fix iPhone is Disabled Connect to iTunes
// <![CDATA[
(function() {
var ARTICLE_URL = window.location.href;
var CONTENT_ID = 'everything';
document.write(
''+'\x3C/scr'+'ipt>');
})();
// ]]>
For those iPhone and iPad users who setup and backed up their device through iCloud, there is a chance of finding all your app data, photos and contacts in iCloud. In that case, you can move ahead with the assurance that you can restore your Apple device from an iCloud backup and be up and running with almost everything.If your iPhone is disabled due to incorrect passcode entry, you can use some other device – may be an iPad or another iPhone – to check out data that has been synced to your iCloud account. You can login to your Apple ID via
Settings → iCloud
and then sync the device to see if contacts, mail, photos and other app data are available as a backup.
How to Fix iPhone is Disabled Connect to iTunes:
Connect your iPhone to the computer
Open iTunes
Select the iPhone (from the sidepane or from top-right of the screen)
In the Summary tab, click on Restore
If iTunes proceeds with a problem-free restore, your device will be wiped clean and restored as a new device. You can then carry on restoring it from an iCloud ID.
If iTunes throws up errors, it's time to go to Recovery Mode. Press and hold Power and Home button utill iPhone goes into the blank state. (Black screen). Now connect the iPhone to iTunes and restore (iTunes will detect that a device is in recovery mode).
//
EZTV Down And Not Working After DDos Attack
Read Next