Can't Use Photoshop on Chromebook – Here Are Alternatives (October 2019)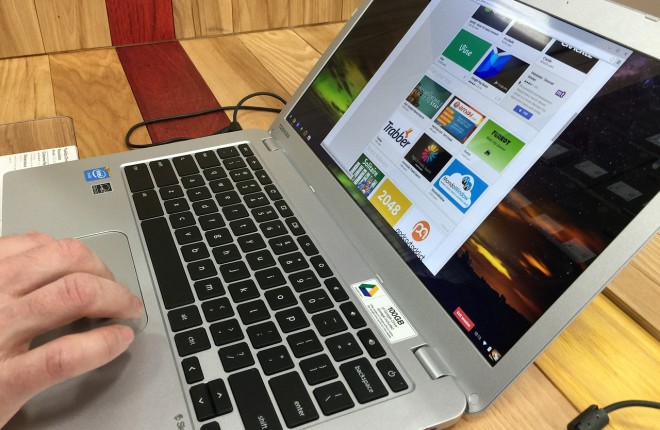 Chromebooks are great devices for a lot of things. Chrome OS is extremely lightweight making it perfect for web browsing, video streaming, light productivity, and similar activities.
Where Chromebooks fall short, though, is support for popular Windows and OS X applications. Photoshop, in particular, is one app many users miss when they switch to a Chromebook. However, if you're hoping to do some photo editing on your Chromebook, you're not completely out of luck.
While you might not be able to use Photoshop on your Chromebook, there are a number of web-based alternatives that work great for Chrome OS users. Whether or not Photoshop will come to Chromebooks in the future is still unclear, but, in the meantime, make sure to check out these great alternatives for your photo editing needs.
Pixlr X
Pixlr X is one of the best and most popular free Photoshop alternatives available on the web. It integrates well with Google Drive, which is great for Chromebook and G Suite users, runs right on your web browser.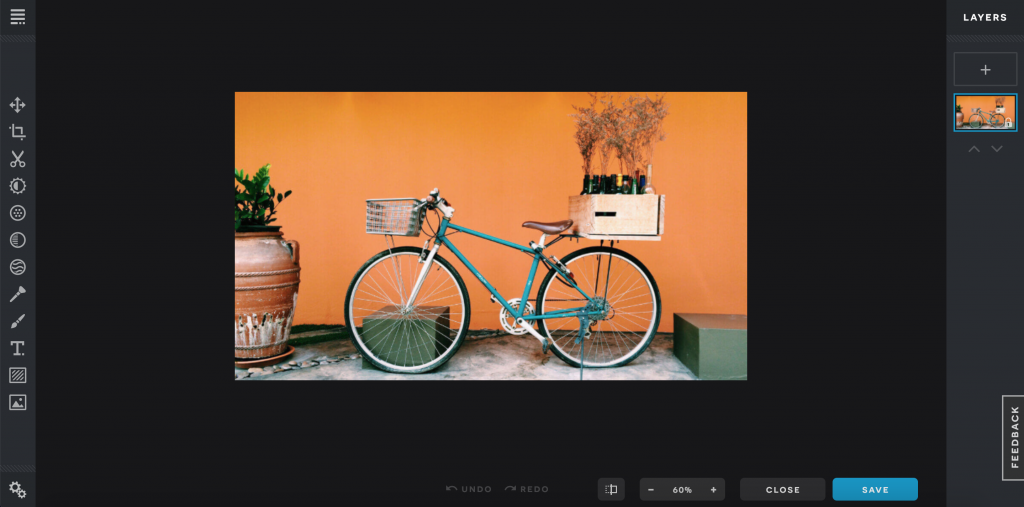 To get started, simply head over to the Pixlr website where you'll be greeted with the options to upload photos, create a blank canvas, or choose from a selection of stock images. Once you get started, you'll see that Pixlr X many of the great features you'd normally find in Photoshop.
As mentioned, Pixlr X is free, but, if you find yourself wanting more, Pixlr Pro, costs $5 per month and offers a more feature-rich photo editing experience.
Polarr Photo Editor
Polarr photo editor is a great alternative to Photoshop and Lightroom for users who just need to do some light photo editing. While it doesn't offer as many features as some of your other options. Polarr is incredibly easy to use, making it a great choice for most people.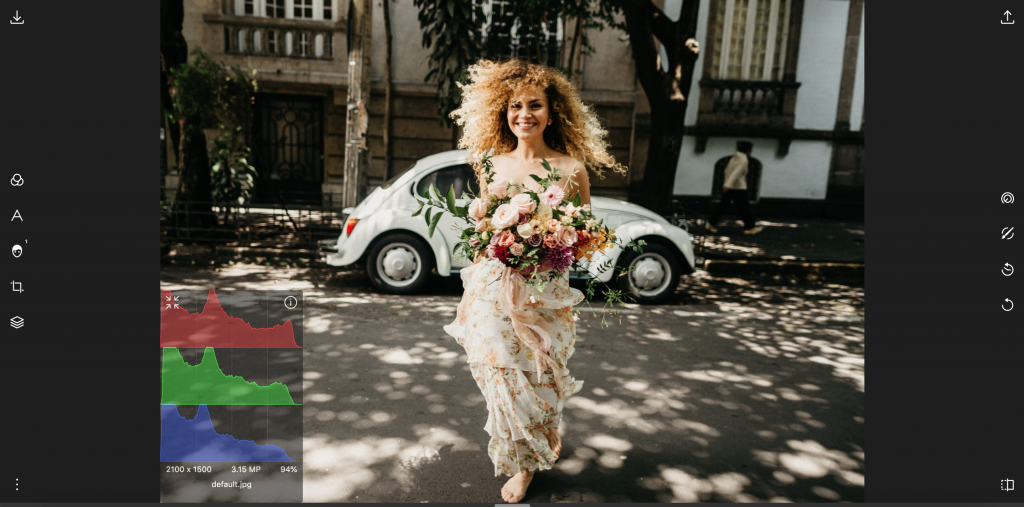 Once you open Polarr, it walks you through an initial tutorial on how to use some of its primary features. It's straightforward and very user-friendly.
Like Pixlr, Polarr can run in your web browser and is completely free to use. Additionally, Polarr offers desktop apps for Windows, Mac, and Chrome OS, so you can use it offline if necessary.
You also have the option to upgrade to Polarr Pro, which grants you access to additional features, including more filters, masks, layers, and other great features.
Polarr Pro starts at just $2.49 per month, making it a much cheaper, albeit less capable, alternative to Photoshop.
Piconion Photo Editor
Piconion isn't the prettiest photo editor in the world, but for a free Photoshop alternative, it's hard to complain too much. This photo editor, like the others on this list, offers a free web-based version in addition to a full version for $1.99 per month.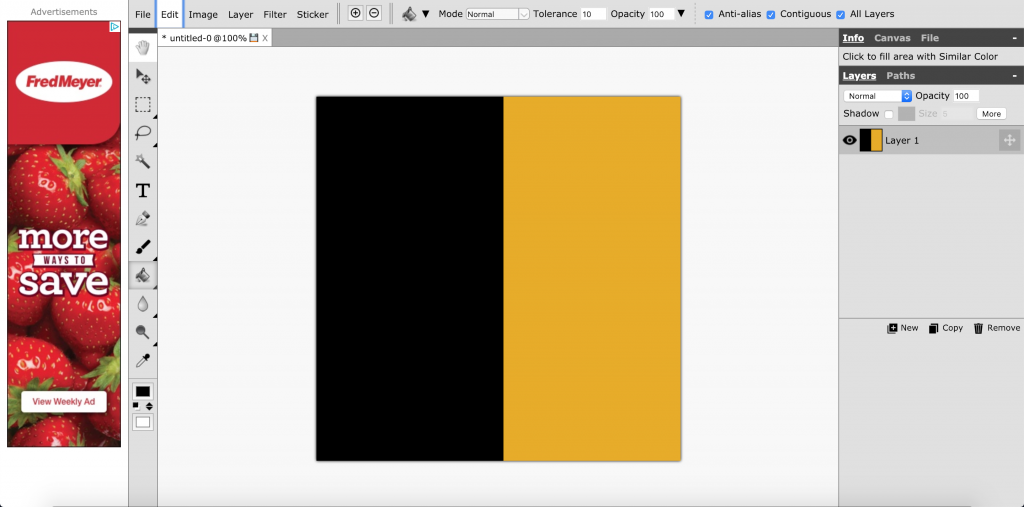 To be blunt, Piconion isn't the best choice on this list, but it can get the job done. It offers all of the basic features you'd expect out of a photo editor, so, unless you're a professional, it should be good enough. Also, one major flaw is that Piconion isn't very intuitive. It doesn't offer a very user-friendly experience, unlike the other apps on this list.
If you do want to upgrade to the full version, you'll get access to advanced brush settings, layer styles, custom brushed and fonts, and more. You'll also be able to remove those annoying ads next to the editor.
All things considered, Piconion may not be the best Photoshop alternative for Chromebook users, but it does what most people need it to do.
Photopea
Photopea is the last Photoshop alternative on our list and may very well be the best. While this may not be the most well-known alternative, it comes the closest to replicating the experience and features of Adobe Photoshop — and it's completely free.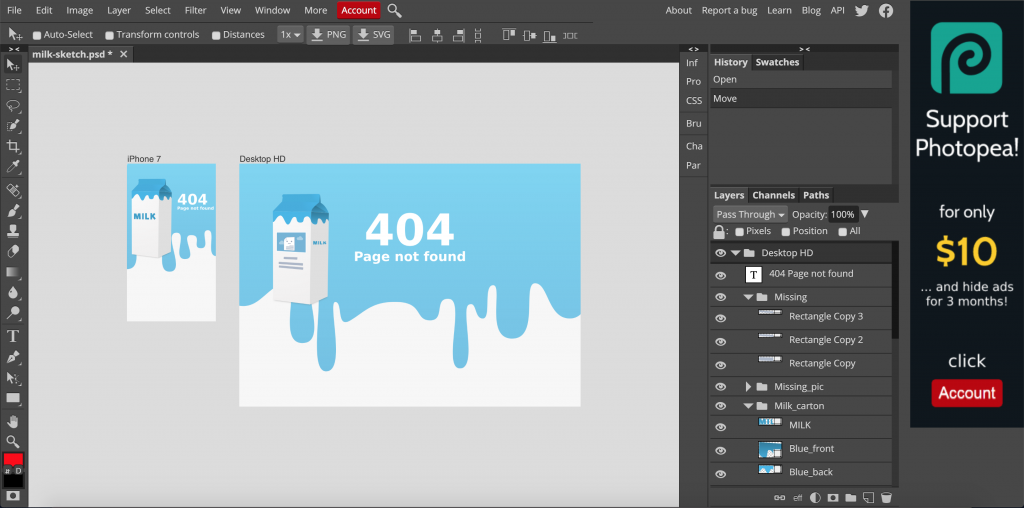 If you typically use Photoshop for photo editing, you'll feel right at home on Photopea as it offers many of the same features in a nearly identical layout.
Photopea is a very powerful editor and can nearly match the capabilities of professional programs right from your Chromebook web browser. This editor supports PSD, XCF, Sketch, XD, and CDR formats, so you can collaborate with people using different programs.
Best of all, Photopea is constantly being improved as it continues its efforts to become the most powerful free photo editor available.
To remove ads, you can opt to pay $10 every three months. However, you won't be missing out on any features if you stick with the free version. As such, Photopea may be the best Photoshop alternative available for Chromebook users.
Final Thoughts
That concludes our list of choices for Photoshop alternatives to use on a Chromebook. These four photo editing applications are the ones that stand out from the others.
If you're looking for the most functionality and features at the cost of, oh, nothing—we highly recommend Photopea. When you need something that works independently of the Chrome browser and is very user-friendly, then you'll want to go with Polarr. Pixlr and Piconion are also worth a look as they are both feature-rich, web-based applications.
We're sure one of these photo editing applications will fit the bill for any user out there, and they are the best Photoshop alternatives we've found for Chromebook use. Hopefully, we've helped you to find your Photoshop alternative for your Chromebook.
How to Install Ring Doorbell on Siding
Read Next