How to Record IPTV on the Amazon Fire Stick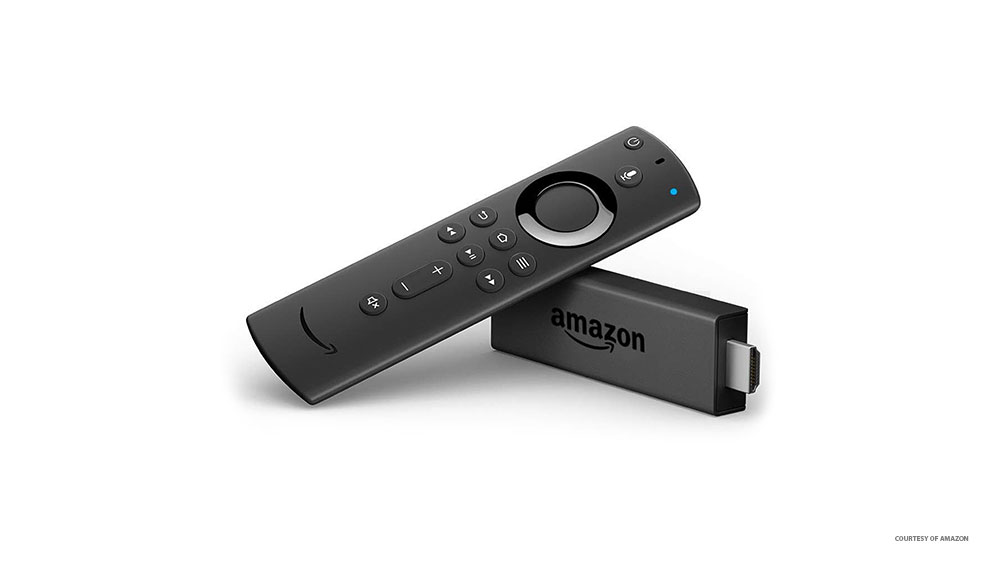 Streaming all the latest and greatest TV shows and movies is one of the best internet advances of recent years. Gone are the days where you had to wade through illegal streaming websites, swatting popups left and right, just to watch the latest episode of your favorite show. Moreover, you don't have to keep track of which torrent site is still working today.
Just sign up for a streaming service, and enjoy what you want to watch, when you want to watch it. Set top boxes and devices like the Amazon TV Firestick make the process even easier, enabling you to stream straight to your living room TV without having to buy more expensive pieces of kit.
What Is IPTV, and Why Record It?
IPTV stands for Internet Protocol Television. It's the name given to the process of watching media delivered via the internet rather than a terrestrial cable or by satellite. It covers services like Amazon Prime, Netflix, and Hulu, as well as live television and catch up services. Using an IPTV streaming service is often referred to as "cutting the cable", as you're no longer reliant on a cable company's often expensive infrastructure and equipment .
One of the main issues with these streaming providers, however, is that they have a constantly rotating library of TV shows and movies. There's no guarantee that you'll get to finish binge watching a show from start to finish, as they could at any stage remove it from their library in favor of something newer. Recording what you want to keep is a good way to ensure that you always have access to that particular show, rather than being beholden to your provider.
It's also safer than downloading media from illegal torrent sites, as your internet provider may well share your details with the authorities, and you could find yourself slapped with a fine for breaching copyright.
Finally, while set top devices like the Amazon Fire TV Stick often have catch up services, allowing you to watch live TV shows that you missed, these are also subject to eventually being removed from the service. If you want to record a sports match, or a live show, to watch it in the future, making your own copy of it is the way to go.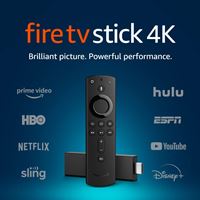 How to Record IPTV from Your Fire TV Stick – Method 1
The main problem that you'll come up against when trying to record directly from your Fire TV Stick is that it has an in-built restriction that detects and blocks you from doing so. However, with the right equipment, it can be quite simple to circumvent. It's not a very cheap setup, unfortunately, but once you have everything in place, you'll be able to record to your heart's content.
Here's what you'll need to use this method:
An HDMI splitter – SOWTECH HDMI Splitter
An Elgato Capture Card – Elgato Capture Card
A computer (PC or Mac)
A monitor or TV with an HDMI port.
You don't really want to be recording to the Fire Stick as it only has 8GB worth of storage, so you'd soon run out of space. The HDMI splitter is what tricks the Fire Stick into allowing you to record. The computer is where you'll be making and controlling the recording. The capture card is what actually handles the recording process.
Plug your Fire TV Stick directly into the HDMI splitter's HDMI input port. Connect one of the splitter's HDMI output ports to the capture card's HDMI input port. Connect the capture card's HDMI output to your monitor or TV, and the card's Micro USB port to a USB port on your computer.
Make sure all of the equipment is plugged in and powered on. Open up the bundled software that came with your capture card, and you should see that the Amazon Fire TV homes screen showing on your TV is duplicated on your computer's screen. You can now start recording whatever is being transmitted by the Fire TV Stick onto your computer's hard drive using the capture card's software.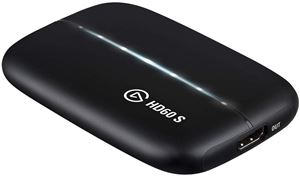 How to Record IPTV from Your Fire TV Stick – Method 2
This process is similar to the previous method, if somewhat simpler and cheaper. This method records video directly to a USB stick or an external hard drive, and doesn't work if you want to record onto a computer.
Here's what you'll need:
This HDMI Game Capture Card – MYPIN Capture Card
A high capacity USB stick
A monitor or TV
Plug the USB stick into the slot on the front of the capture card. Plug your Fire TV Stick into the HDMI input port on the capture card, and connect the HDMI output to your TV or monitor. Once you're ready to begin recording, press the red REC button on the front of the capture card, and it will begin recording directly to the USB stick.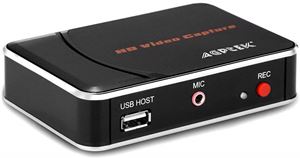 This TV Show Is Fire
While there are apps that you can use to record IPTV on your Fire Stick, they often slow down what is already a fairly limited piece of hardware. Plus, as mentioned before, the Fire Stick has a very small amount of storage that will quickly be filled up by any recordings you make. If you've found a better or cheaper solution to recording IPTV on a Fire Stick, why not let us know in the comments section below?
How to Make an Amazon Echo Dot Stop Flashing Green
Read Next