Stream authorization and pair fixes for Kodi Openload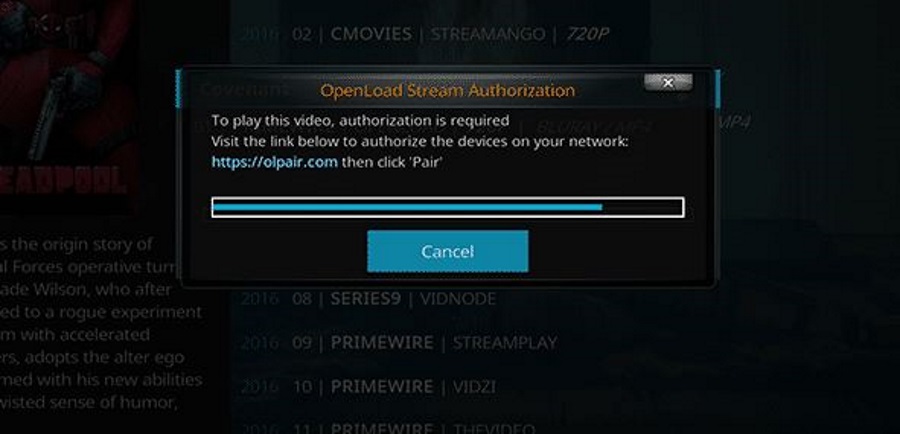 Openload is a different kind of Kodi add-on that uses per to peer file sharing instead of centrally located file streaming. It isn't without issues though. Including a second step in any transaction is bound to come with them. Two common errors are around stream authorization and pairing. This tutorial is going to talk you through stream authorization and pair fixes for Kodi Openload.
It has the advantage of having a decentralized setup that would be very difficult for authorities to take down. It has the disadvantage of depending on users for file access and a requirement for pairing the Openload add-on with the website.
The idea is to provide necessary income to help run the Openload website. As the main site depends on ad revenue to keep going, Kodi needed to buy into that in order to continue access. So rather than cutting Kodi off, the administrators and the people behind the Openload add-on came up with pairing.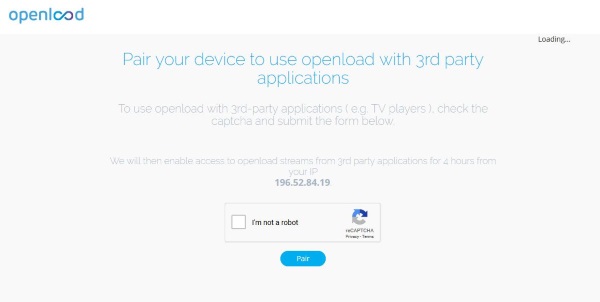 Openload pairing
When you view media in Openload, you are requested to pair with the Openload website. The request opens the site in your browser, you complete a captcha, pair Kodi and the content plays. Each pairing lasts for four hours and somehow generates ad revenue to help maintain the site. It is a somewhat clumsy solution but it gets the job done. It isn't without issues though, mainly stream authorizations and pairing errors.
I don't use Openload but I know someone who does and have spent time playing around with the system. One thing I noticed was that removing and reinstalling Openload solved the authorization issue so let us start there. Let's install Openload correctly and then we can troubleshoot any issues that arise.
I'll assume you have unknown sources enabled already.
Navigate to the Kodi home page.
Select Settings and File Manager.
Select Add Source, add http://www.dandymedia.club/repo/ and call it Dandy Media.
Select Add-ons menu item and then the small open box icon in the left menu.
Select Install from zip file.
Select the Repository.dandymedia.zip file from the Dandy Media file.
Select Install From Repository and select Dandy Media.
Select Video Add-Ons and then select Openload.
Select Install and wait for the confirmation that the add-on has installed.
When you select something from the Openload add-on in Kodi you will see a popup asking you to pair. The popup will say 'To play this video, authorization is required. Visit the link below to authorize the devices on your network: http://olpair.com then click "Pair"'. Selecting Pair will take you to http://olpair.com in your browser. Complete the Captcha and select Pair in the top right. The stream should then begin playing.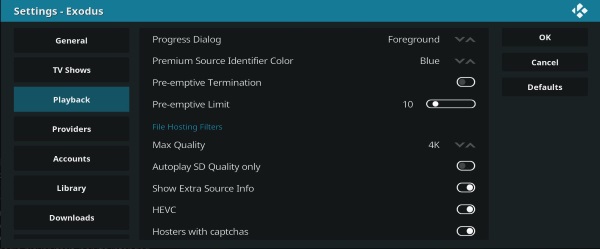 Stream authorization and pair fixes
In most cases, the system should work seamlessly. You complete the Captcha, pair the website to Kodi and the stream begins loading. Playback should be good for four hours before you have to repeat this process again. Sometimes there are errors, two of which are stream authorization errors and pairing errors.
Aside from reinstalling the Openload add-on, there are a couple of other things to try.
Update Openload
If you don't have your add-ons set to auto update then you should update it now. Apparently the URL changed a little while ago from Openload.co to Olpair.com. The Openload.co address is still there and still part of Openload but no longer hosts the pairing app. Update Openload, try to access content and you should see the popup that says 'http://olpair.com'. If you see this, your add-on is looking at the correct address.
Check adblockers
Some browser adblockers can interfere with Captcha and stop the widget reporting back that it was successfully completed. Add http://olpair.com to your adblocker whitelist and retry. The purpose of pairing is to provide the Openload team with some revenue to help maintain development. Whitelist them anyway, even if you're successfully streaming.
Make sure Captaca hosts is enabled
Kodi has a setting that can block content hosts that use Captchas to help streamline the experience. The setting should allow Captcha hosts by default but it's worth checking to see if yours is any different.
Right click the Openload add-on in Video Add-ons.
Select Settings and Playback.
Scroll to Hosters with Captchas and make sure it is toggled on.
If the setting is enabled, there is nothing wrong with toggling it off, leaving it a few seconds and then toggling it back on again. This may shake something loose, it may not.
Those are the methods I know of to fix stream authorization and pairing issues for Kodi Openload. Know of any other ways to fix them? Tell us about them below if you do!
Sleep vs Hibernate - What's the Difference in Windows?
Read Next