How to Tell If a Roku Channel Is Free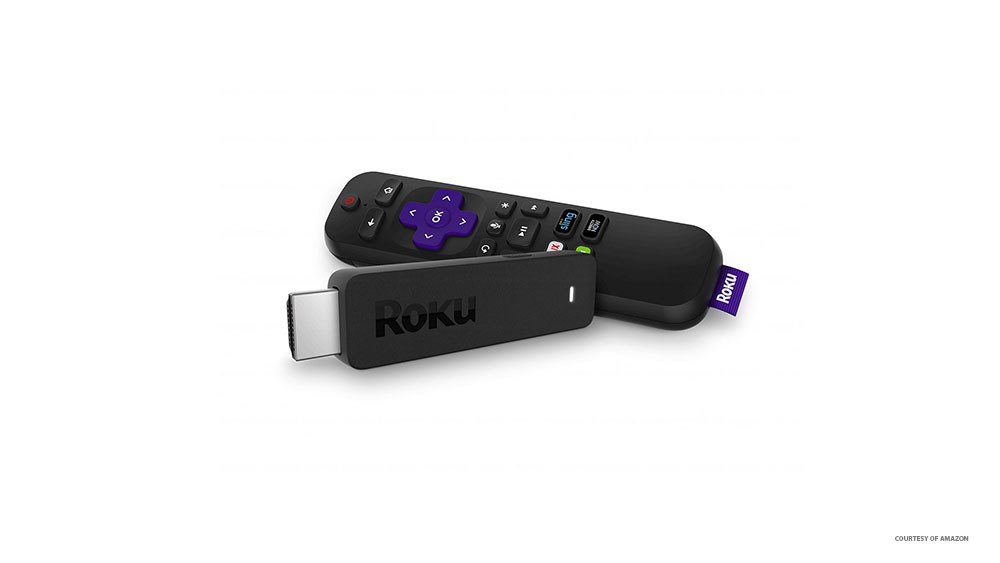 There's no denying that Roku devices have come a very long way. The array of channels and other streaming platforms is ever evolving, even though it already boasts a very impressive selection.
That said, given the flat cost of Roku devices, and the limited use of Roku smart TVs and streaming players in any other area but entertainment, are they all worth it? Is Roku just like paying a cable provider or can you watch stuff for free too?
Use the Roku Channel Store
The Roku Channel Store is the best Roku feature that you can use to find out what free channels are available in your region. Here's how to use it: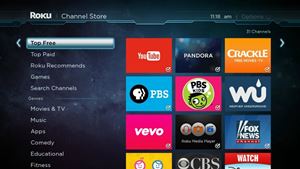 Start your TV.
Press the Home button on your remote to bring up the Roku Home Screen.
Use the arrow buttons on the remote to find and select the Streaming Channels option.
Select the Top Free option.
Select any channel and press the OK button to view all viewing options.
Select the Add channel option to add that channel to your list.
Note that all new channels will be displayed at the bottom of the list.
How to Give a Channel a Higher Priority
If you've added a new free channel on your Roku device but you don't want to scroll all the way down every time you want to watch it, you can give it a higher priority.
Bring up the Home Screen by pressing the Home button on our Roku remote.
Press the OK button to access your channel list.
Use the arrows to highlight your newly added channel.
Press the Star button while highlighting the desired channel.
From the Star options menu, select the Move channel option.

Use the arrow keys to move the channel to a desired spot on your list.
You should also know that this change isn't account-wide. Your new channel position will only be saved in the preferences of your current device and not all other Roku devices linked to your account. In addition, you can't use any account preferences to sync this change across all devices.
Other Ways to Watch Free Stuff
While the Roku Channel Store is the main library of free channels, it's not the only way to find free stuff to watch on a Roku device. For example, you can always use the Roku Channel, Roku's own streaming channel, in order to watch a wide selection of movies, some exclusive to the channel.
In order to use the Roku Channel, all you have to do is have a Roku account and a streaming device. This will grant you access to the Roku Channel at no extra cost. The downside? There aren't any TV shows streaming on the Roku Channel. But the selection of movies should keep you occupied for a long time. Especially if you like rewatching older flicks.
What's even better? The Roku Channel comes preinstalled on all Roku devices. You should be able to see it clearly on your list of channels, especially if you have a new account and few manually added channels just yet.
Can You Watch Live TV for Free on Roku Devices?
Here's something you may not know about the Roku platform. Apart from offering a good selection of movies, TV shows, documentaries, and so on, it also offers a wide range of live TV packages. And, not all of them cost money.
The aforementioned Roku Channel actually has scheduled news offerings. You can watch news from Newsy, PoepleTV, ABC News, Yahoo, TMX, and more.
NewsOn is another interesting package which features a selection of over 150 local news stations, at no extra charge. Haystack TV is even better as it includes a few international news channels too, at no extra cost.
When it comes to sports, you won't be as lucky. No matter what sport you're trying to watch, you'll have to pay a subscription for all popular and less popular channels.
However, there are live TV movie channels that you can add to your Roku playlist. Pluto TV, Crackle, XUMO, and STIRR are all free live TV channels. Pluto TV and Crackle aren't the most popular of their kind but they have a very easy to navigate interface and stream everything from news to movies in a linear fashion.
Roku Probably Offers the Most in Home Entertainment
After all is said and done, for many people it may make no sense to even try comparing Roku streaming sticks to things like Amazon Fire or Apple TV. The range and selection of channels, both free and paid, is more than anyone has time to browse through.
With that in mind, how satisfied are you with the free content available on Roku devices? Do you think that there are areas yet left unexplored by Roku or that all the free content avenues have been exploited already? Let us know in the comments section below.
How to Send a Message from the Reddit Mobile Website
Read Next