How YouTube TV's DVR Works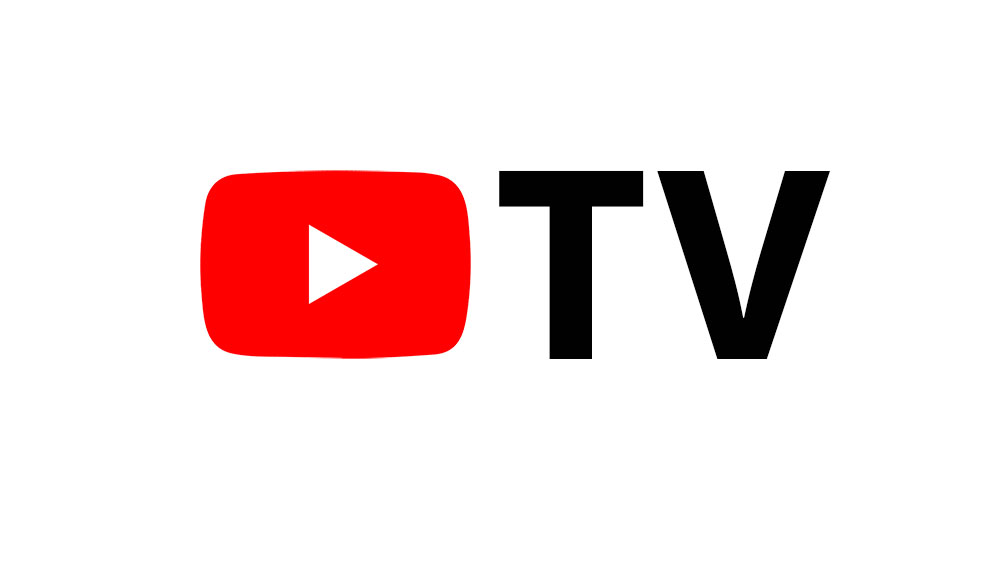 YouTube TV is Google's streaming platform. Getting started is incredibly easy, and the unlimited DVR storage is probably the platform's strongest feature. Also, it is entirely free.
Read on for a comprehensive guide about how YouTube TV's DVR works. We will cover all the features, requirements, limitations, etc. in detail.
How It Works
DVR stands for a digital video recorder, and most families in the U.S. are very familiar with the notion. YouTube TV DVR is no different from your standard DVR capabilities in its essence.
You can watch a show or a game on this streaming platform, and record it for later viewing. However, YT TV saves all the recordings to the cloud (Google's servers), and they stay there for nine months. After that period, the recorded stuff will automatically vanish from your YT TV library.
The library is the platform's menu, through which you can browse and watch all of your recordings.
DVR costs no extra fees, it lasts for a very long time, and you get unlimited space. That means that you can add your favorite shows and sporting events to the cloud and watch them whenever you want in the next nine months.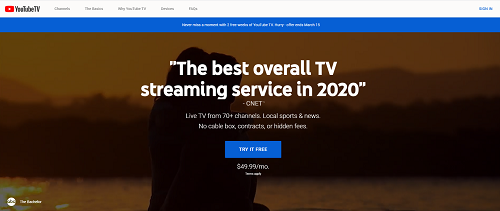 More Detailed Overview
The greatest thing about YouTube TV's DVR is that you can have multiple profiles on this streaming service (up to six per subscription). You no longer have to fear your friends, roommates, or family overriding your DVR content.
Each of them can set up their own YouTube TV profile, and have their very own library. Having all that DVR space for free is well worth the affordable YT TV subscription price. You can record content from most of the available channels, including some live events and games.
Note that you won't be able to DVR everything, however. Some shows, but more notably sports events, don't have the DVR option. YT TV stated that most of the time, this happens because connected networks, channels, and teams sometimes prohibit this feature.

Using YouTube TV DVR
You'll get the hang of this streaming platform's DVR feature in no time. It is intuitive:
Sign in to your YT TV account.
Use the search bar to find your game or show.
Press Add to Library, which is to the right of the content page.
Your content will begin recording right away.
Note that you can't single out an episode of a show, but you can record a single game. Also, you can follow the same steps to Remove (this option will replace Add) the recording from the cloud.
You can find all your DVR content in the YouTube TV library. There are various sections, such as live recorded games, scheduled recordings, etc. Feel free to tinker with these options later on.
The video quality is HD by default, but you can reduce it by accessing the More (three-dot icon) option and selecting Video Quality. You shouldn't do this unless your internet or device is underperforming.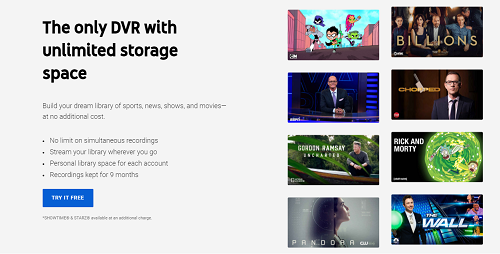 Limitations and Requirements
The YouTube TV DVR only has a single requirement, an active YouTube TV subscription. It doesn't matter which plan you have; there won't be any extra charges. Of course, the other requirement is a stable internet connection.
DVR itself does not require any data, but you need to be connected to the internet when viewing anything from your YouTube TV library. Besides the nine-month time limitation, there is also one other thing you should know.
YT TV only supports up to three simultaneous streams per account. Three devices can stream DVR content at a time.
You can start watching a show on one device and resume on another if you want. Just sign in to your YouTube TV account, and select another viewing profile.
YouTube TV also has geographic limitations. The service is only available in the United States. If you travel to other countries, you will need a VPN service to access your YouTube TV account.
ExpressVPN is always our number one recommendation because of its speed, safety, and pricing.
Piece of Cake
Google has outdone itself with its astonishing streaming service. The DVR feature blew most of the competition out of the water. Overall, this streaming platform offers a lot of value for your buck, so we recommend checking it out.
You can use the free trial period if you are still on the fence. There shouldn't be any problems with the DVR feature, but if there are, feel free to contact the official support. Feel free to tell us about your experience with YT TV here in the comments section.
How to Set Up Multi-Room Music for Alexa
Read Next