How to Add PayPal to DoorDash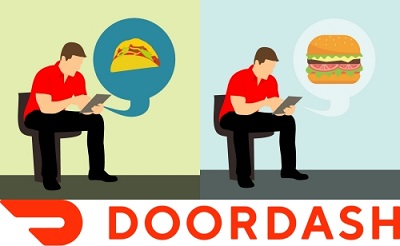 There are so many food delivery services popping up lately that it can be hard to keep up. But some, like DoorDash, do stand out. It's an app that will deliver you food from your favorite restaurant in less than an hour. Sometimes less than half an hour. So far, DoorDash is only available in the United States and Canada.
If you want to compare DoorDash to other food delivery services, one of the first things to check is what payment options does it offer. Can you add PayPal to DoorDash, and if yes, how do you do it?
PayPal Gift Card
In case you don't use food delivery services very often, and you're not comfortable with leaving your credit/debit card information, what do you do? Well, the best solution is to use an online payment system like PayPal.
But, does DoorDash accepts PayPal? The answer is – not really. Unlike some other food delivery services like UberEats and Seamless, you can't connect your PayPal account to DoorDash. Not yet, anyway.
However, it doesn't mean that you can't use PayPal with DoorDash. DoorDash offers a variety of digital gift cards that you can purchase online, and PayPal issues one of them.
So, how do you get a PayPal gift card? There are two ways. One is to get it directly from DoorDash, and the other is to get it from PayPal. To do it via DoorDash, follow these steps:
Open your DoorDash app (Play Store & App Store).
Select "Account" on the bottom right side of the screen.
Select "Credits & Gift Cards."
Select "Buy."
If you want to get the gift card from PayPal, you can do that by following these steps:
Go to the PayPal Gift Card page.
Choose the amount that you want to add to the gift card. You have four options – $25, $50, $100, or you can choose "Other" and set the amount yourself. Keep in mind that the minimum is $15, and the maximum amount is $100.
Select the "This is a gift" tab or "This is for me."

If it's a gift, proceed to type the email of the person you're sending the gift card to and their name. You can add a personal message and select the date for the gift card to arrive. Proceed to select "Add to Cart."
If the gift card is for you, select "Add to Cart," and PayPal will email the gift card to the email address associated with your PayPal account.
The gift card will arrive in the next four hours. In some rare instances, when there is an issue with your PayPal account, it could take up to 24 hours.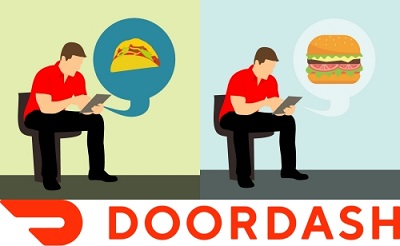 Redeeming Your PayPal Gift Card
Whether you bought the PayPal Gift card for DoorDash for yourself or someone else, it's essential to know how to redeem it. Here's how you do it:
Go to your DoorDash account and then go to "Credits and Gift Cards."
Enter your gift card PIN.
Go back and check your credit balance.

For mobile app users, it's Account>Account Credits.
For website users, it's Menu icon>Credits and Gift cards.
Note: DoorDash also lets you buy a physical gift card from other vendors. In that case, you're supposed to scratch off the foil from the gift card to find the PIN.
You don't need to have a credit/debit card with DoorDash to use the PayPal gift card. However, if you don't have enough funds in your DoorDash account to pay for the delivery, you will have to pay the remaining balance with another payment method.
Can You Pay with Cash?
When it comes to digital wallet services, DoorDash only allows Apple Pay for now. And the people who prefer paying with PayPal might wonder if DoorDash accepts cash. DoorDash has a service called Cash on Delivery. But this doesn't mean you can pay with cash whenever you want to.
The way this system works is that that a customer can request a Cash on Delivery order. And the delivery person (known as Dasher) has the option to accept or decline the order without that impacting their acceptance rate. If the Dasher decides to take the Cash on Delivery order, they will collect it from the customer directly.
So, whether you can pay with your DoorDash delivery with cash is entirely up to the person delivering your food. And it makes sense that not many of them accept this because there are too many risks involved. So, technically, the cash option does exist.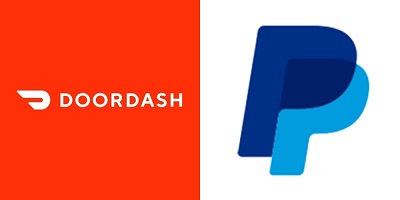 You Can (Technically) Use PayPal with DoorDash
You can't pay for delivery through PayPal. But there is a way to use PayPal via the gift card feature. Not an ideal solution, but it works. If you're short a few bucks, so you'll have to ask to pay with cash. Or you can do some math and make the gift card work.
Have you ever ordered with DoorDash and paid with a PayPal gift card? Have you ever used cash? Let us know in the comments section below.
How To Write a Great First Message in Bumble
Read Next