Amazon Echo Won't Connect to Bluetooth Device – What to Do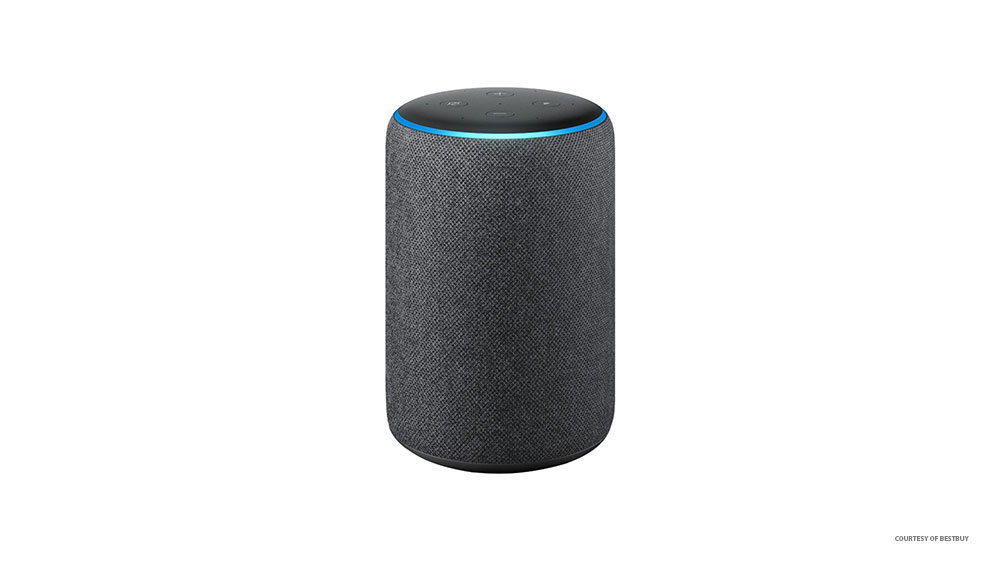 The Amazon Echo range of smart speakers has revolutionized the way many of us consume music or organize our tasks. Thanks to Alexa, we only need to give voice commands to our Echo speakers to get things done.
But more often than not, we'd want to connect our Amazon Echo to a phone or an external set of speakers. Amazon ensures that connecting Echo to other devices is a straightforward process, but there are times when the Echo refuses to pair with Bluetooth devices. If you're having similar problems, you're in the right place.
What's Happening?
There could be myriad potential reasons why your Echo is unable to connect to another Bluetooth device. Here are some of the most common problems.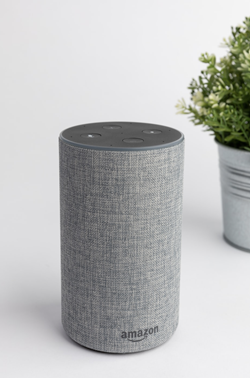 The Other Device Is Not Echo-Compatible
It might sound silly to some, but the first thing you need to do is find out if the device you're trying to connect via Bluetooth is Echo-compatible. A wide range of devices from manufacturers like Philips, SmartThings, Wink, and Insteon are all compatible with Echo. However, there're a few others that aren't compatible. So, find out whether the device you're trying to connect is compatible with your Echo or not.
You can find out more about Echo-compatible devices here.
Once you're sure that your device is compatible with Echo, you should then follow the set-up instructions for the device before asking Alexa to find it.
Make Sure Your Device and Echo Are Connected to the Same Wi-Fi Network
Again, this hardly needs emphasis, but you must ensure that the device you're trying to connect to Echo is connected to the same Wi-Fi network as the speaker. Although it's not a requisite for Bluetooth devices, it wouldn't hurt to find out if the device you're trying to connect to Echo can connect to the internet. If it can, you need to connect it to the same Wi-Fi network.
Update Your Device
If Echo is failing to connect to your device, there could be a possibility that you've forgotten to download the latest firmware and software updates. Make sure your other device is fully updated before attempting to connect it to your Echo again.
Battery Troubles
Some devices won't connect via Bluetooth if their battery power is below a particular threshold. Ensuring that your device is fully charged is naturally the next logical step.
The Distance Matters
Well, there are two things to remember when trying to connect two devices via Bluetooth. Amazon recommends that there at least be a three feet distance between your Echo speaker and the device you're trying to connect via Bluetooth. Similarly, your device mustn't be too far from the speaker because the Bluetooth synchronization won't work.
Once you've made sure that the distance isn't a problem, also check if there's any interference from other devices. Microwave ovens, baby monitors, and other wireless devices can disrupt the signals, leading to your Echo not being able to recognize your Bluetooth device.
Echo Can Connect to Only One Bluetooth Device at a Time
You might already have a Bluetooth device paired with your Echo speaker. Remember that Echo can only connect to one Bluetooth device at a time. So, before trying to pair another device to it, you'll need to disconnect the one you previously paired.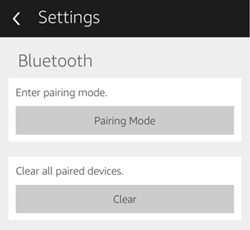 Forgetting Other Devices
Disconnect all your Bluetooth devices from your Echo before connecting again. To do this, follow these steps.
Step One
Open your Alexa app, and select the Devices icon.
Step Two
Select the device you're trying to connect to the Echo.
Step Three
Select this option Bluetooth devices.
Step Four
To forget a previously connected device, select it from the list and then select Forget Device. If there are other devices on the list, follow the same process to forget them all.
Step Five
Finally, after you've cleared all previously connected devices from your Echo, restart it as well as the Bluetooth device you're trying to connect.
Step Six
Once both your devices are back on, follow steps one to three. Under Bluetooth devices, now select Pair a New Device to connect your Bluetooth device to the Echo speaker. Select your device from the list, and you're ready to roll!
That should fix the problem once and for all.
Enjoy Your Newly Connected Device
These are some of the most common issues Echo users face. We hope that you were able to solve the connectivity issues between your Echo and your Bluetooth device.
In case you're still having trouble connecting your devices, you can try unplugging and re-plugging your Echo. Sometimes, "turning the device on and off again" resets the Alexa app and is all you need to reconnect your Bluetooth device.
We'd love to hear if you've ever run into any trouble while connecting your Echo to another device. If you did, tell us how you solved the problem in the comments section below.
How to Record WhatsApp Calls
Read Next