The Best Chrome Extensions to Download or Manage Images [May 2020]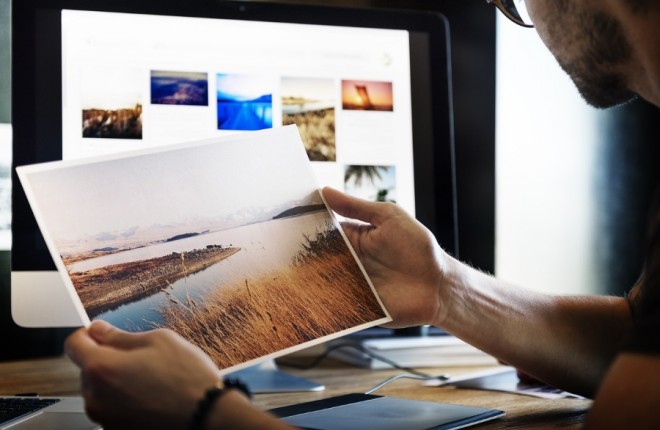 Whether you're a designer, an artist, or just someone who collects images from the web, you aren't limited to just using Google Chrome's built-in image tools for your work. With a huge library of extensions, there are a ton of tools that can help make your life a whole lot easier. From saving images in bulk to editing and screenshotting right in Chrome without the need for additional apps, you can really speed up your workflow with just a few clicks. These aren't just some random extensions we found online—we really use these here at TechJunkie in our day-to-day workflows, so they come approved and guaranteed by many of the writers right here at this site.
No matter what you're looking to accomplish with Chrome extensions for managing images, these are the best ones online today.
The View Image Chrome extension brings back the feature of the same name in Chrome that did reverse image searches. A reverse image search is a web search for images based not on text but on an image itself. A reverse image search returns versions of the same or similar images. Google removed the ability to view and save images to help prevent copyright theft. As someone who used Google Images with the 'Labeled for reuse' setting enabled, Google removing this feature really annoyed me.
From the sheer number of downloads this extension has, I'm not the only one who has a need for this sort of feature. Since removing the option, Google has been changing things again. I have the View Image extension and it works well for me.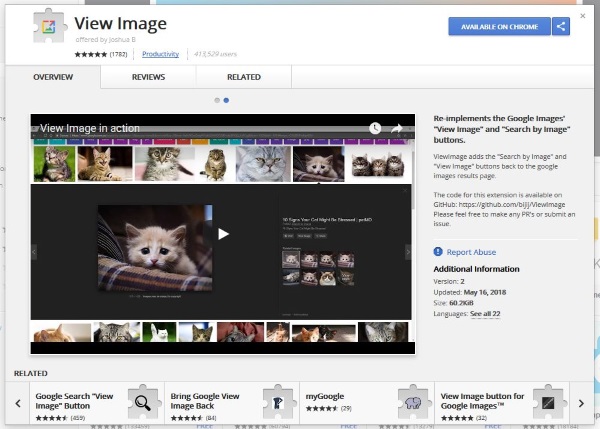 Lightshot is a fast screenshot tool that I find exceptionally useful. I used to use the Windows Snipping Tool which was okay but not very intuitive to use. Lightshot makes taking screenshots for writing tutorials like this one a breeze and it just works. Install the extension, then simply highlight the area of the screen you want to capture and save it using Lightshot. Lightshot even gives you some simple image editing capabilities so you can edit your screenshots before you take them.
The Lightshot Chrome extension is about as simple as it gets for taking screenshots.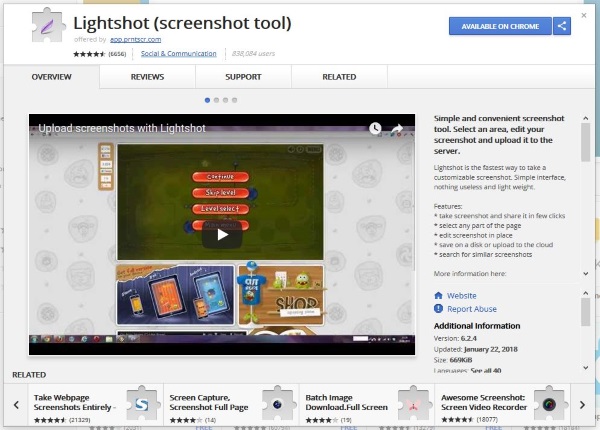 Hover Zoom is excellent. Once added to Chrome, you can hover over an image on a web page and the app will zoom in for you. You then get a closeup of the image and a large size image to capture using Lightshot or the Snipping Tool. The extension is compatible with lots of websites and social networks and seems to work like a charm. I have only been trying it for a little while but like what I see.
Image Downloader is one of many Chrome extensions to download images but one of the easiest to use once you get the hang of it. You need to maintain focus on a tab for it to download images but once you figure it out, it's simple. You can configure where to store images and have full control over what and where you download. It works well and for prolific image downloaders, should save a lot of time.
TinEye Reverse Image Search
Install
TinEye Reverse Image Search is an alternative to Google reverse image search. It works very well and includes a right-click option. Right-click an image, select Search Image with TinEye and the extension will look for other versions, sizes or resolutions of the image.
You can then use or download images as you see fit. This is useful for finding images to use but also seeing if someone else uses your images.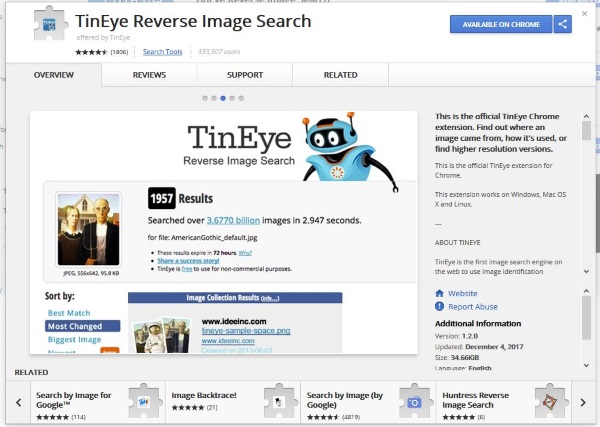 PicMonkey is a screenshot tool that lets you edit too. It adds an icon to the Chrome browser and once you click it, you can capture the image of the web page before you and then crop, rotate, add fonts, layers, effects, textures and all that good stuff. It's a fairly basic image editor but it does work well.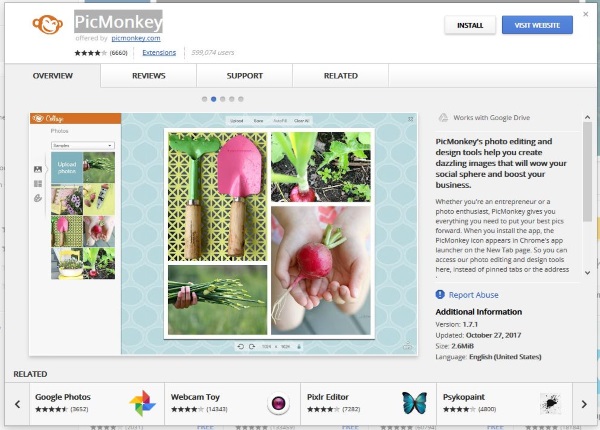 Pablo is very useful for preparing images for social media. It allows you to design images that are fully compatible with specific platforms using some intuitive tools. This is more useful for those new to graphic design and are still learning the ropes for social media images but is a quick way to format an image, add filters or text and get it ready for posting.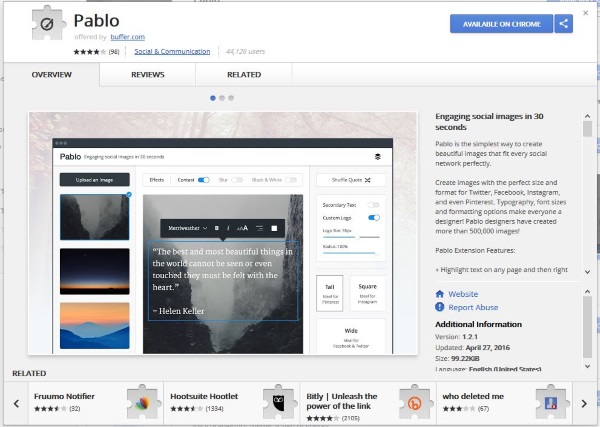 Those are what I think are the best Chrome extensions for downloading and managing images, doing reverse image searches, and taking quality screenshots. If you have any similar Chrome extensions that you have found useful, please comment below.
Is Venmo Considered Virtual Currency by the IRS?
Read Next