The Best Musical.ly Songs – June 2018
For users under the age of twenty-five, one of the hottest social networks on your phone isn't Facebook, or Twitter, or even Snapchat. For a few years now, Musical.ly has become one of the biggest applications for younger users—especially teenagers—looking for both an app that goes largely unused by their parents and other adults, and for an app to replace Vine, the popular comedy video social network that became massively popular throughout the mid-2010s before it was shut down by Twitter in 2016. In some ways, Musical.ly is Vine-meets-VEVO, a way for users to make and watch short music videos and other comedy sketches by using and repurposing audio clips from all sorts of different entertainment. Though the app started as a way to highlight music clips from popular music (both in the mainstream and online), it has since become home to a wide variety of entertainment.
Still, just because you can use bits from television shows, stand-up comedy, and movies doesn't mean the original purpose of Musical.ly should be ignored. The entire idea behind the social network has always been built around focusing on making fifteen to sixty second videos, showcasing that there's an entire range of creativity and talent targeted to younger audiences that some readers may have never even seen. Musical.ly's audience has been expanding quickly, with major celebrities like Ariana Grande, Selena Gomez, Demi Lovato, and Jason Derulo all using the app to share videos with their fans and release new music while using the video tools in creative, funny, and silly ways.
If you're looking to join the platform in order to create some new videos, we have song suggestions you might be into. While there's certainly no one-size-fits-all song for Musical.ly, we have a few recommendations for using in your videos. These songs aren't just popular—they're great for use with Musical.ly thanks to their creative beats, their lyrical content, and the general mood set by the music. Going into the summer, you're going to want to make sure you're using some of the best music available on Musical.ly today. These are some of the best songs you can use to produce your musical content, thanks to their lyrical content, their classic beats, and their popularity. Let's take a look, in no particular order.
10

Look What You Made Me Do - Taylor Swift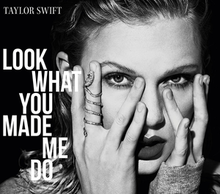 While "Look What You Made Me Do" is nearly nine months old, it's still a blast to lip sync to on Musical.ly. In fact, thanks to the simple beat, the repetitive-but-catchy chorus of the song, and Taylor's vocal chops, "Look What You Made Me Do" is the perfect track to practice on if you're just getting started with Musical.ly. If you're new to the service, Musical.ly's video creator allows you to record your video at several different speeds, which you can switch between by stopping video recording to edit your video selections. There's all sorts of effects too, including filters and augmented reality stickers you can place on your head. The theme of revenge and the electropop beat (sampled from "I'm Too Sexy" by Right Said Fred) makes it ideal for video creators on the platform, and indeed, more than 2.7 million users have created videos with the tune.
9

No Tears Left to Cry - Ariana Grande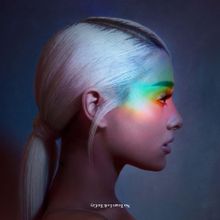 Ariana's comeback single off her upcoming album Sweetener is a knockout success, scoring points with critics and fans alike for its slow, ballad-like introduction before jumping into an upbeat pop jam showcasing the singer's legendary voice. "No Tears Left to Cry" is a song about trying to live your best life, with lines like "Right now, I'm in a state of mind I wanna be in all the time." That positivity shining bright in a world often bombarded by bad news and negativity has made "No Tears" the perfect song to create short music videos to, especially considering the upcoming transition into summer and the bright light of the sunshine. Since the song dropped just a few short weeks ago, "No Tears Left to Cry" has seen more than 235,000 people make videos using the song as inspiration, showcasing their creativity, art skills, and more.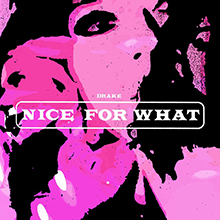 Ariana Grande isn't the only pop star to have an album coming this summer. Drake has been one of hip-hop and pop's brightest stars for nearly a decade, and his reign as the king of the crossover area between the two genres continued with his latest single, "Nice for What," the lead single off his upcoming album Scorpion. "Nice for What" is another strong candidate for song of the summer, with its bounce-inspired beat and Lauryn Hill sample, and thanks to the pop-fueled jam, it's a perfect song to use with Musical.ly. The song speaks strongly of female empowerment in the age of smartphones and Instagram, with the lyrics focused on girls going out to a club and sharing photos of themselves having a great time on social media. "Nice for What" is an absolute jam, one that nearly 20,000 people have used to create their artwork on Musical.ly. Definitely check this one out for a quick summer jam.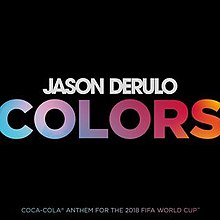 Back in March, Jason Derulo released his newest single, "Colors," in collaboration with the 2018 FIFA World Cup being held this summer, and Coca-Cola, one of the lead sponsors for the World Cup. Considering the corporate sponsorship, "Colors" is a much cleaner song than Derulo's typical output, making it perfect for the Musical.ly audience, while simultaneously offering a positive message about teamwork, co-existing, and working together as a society. Unsurprisingly, the song is perfect for filming sports events to the tune of "Colors," but the simple beat and the unifying message of the song makes it perfect for any Musical.ly artist to get started. Indeed, nearly 60,000 people have used the song so far, including some really impressive videos using transitions and the songs bumping beat to make some crazy, creative videos.
6

Make Me Feel - Janelle Monáe
Janelle Monáe is one of the biggest rising pop stars in the world right now, thanks to her recent release of Dirty Computer, her third full-length LP and her most straightforward pop release yet. Dirty Computer has received critical acclaim from music journalists, and the lead single from the album—"Make Me Feel"—is one of the best tracks on the album for creating videos on Musical.ly. There's so much to this beat that makes it so complex and joyous to listen to: the slow build of the song, the funk-inspired guitar stings, the Prince and Sheila E. vibes ringing throughout the track, and the happiness and positivity that breathes from Monáe's voice. There's a lot to love about this song, and with over 40,000 videos created using the track, there's plenty of inspiration to take from here.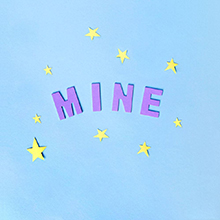 While most of the songs on this list up to this point have been popular on the traditional Billboard charts, "Mine" by Bazzi is a classic example of a song seemingly made for Musical.ly artists to create videos with. The song grew in popularity earlier this year after its release when a meme sprung up around the song's lyric, "you're so precious when you smile." That popularity made it an instant Musical.ly classic, racking up more than 6 million total videos created with the song over multiple uploads, with the most popular clip containing the quotable lyrics. In general, there's something perfect about the song that makes it ideal for a Musical.ly song. On its own, even without the popular meme qualities of the track, there's something fun about the beat here. It's minimalist, yet the drop makes it perfect for creative transitions and other fun effects made within the application.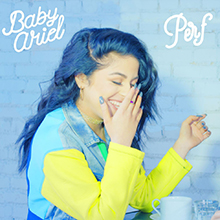 If "Mine" is a great choice to create videos on Musical.ly to, then "Perf" is the culmination of the online popularity of music. Not only is "Perf" by Baby Ariel a popular song to perform and create with on the social network, but Baby Ariel herself rose to fame and popularity thanks to her contributions and videos on Musical.ly, which she first joined three years ago. Since then, Baby Ariel has been named one of the top entertainment influencers of 2017 by Forbes, and has signed with a major label to release her first album. "Perf" is her second full-length single, and the track is ideal for Musical.ly. Ariel's vocals are cute and easy to dance to, and the beat (with the backing whistle) makes it easy to film videos of your boyfriend, girlfriend, pet, or anything else in your life that screams "adorable."
3

Friends - Marshmello & Anne-Marie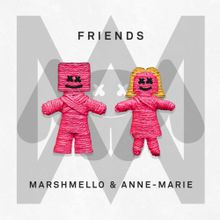 "Friends" is one of the most popular songs in the United States right now. The song has been on the Billboard Hot 100 for twelve weeks now, peaking at number 21 and demonstrating that Marshmello as a hitmaker is here to stay. The song is also a demonstration of the pop power of Anne-Marie, a British singer who released her debut album in April of this year following two years of singles. There's a lot to this song; unlike many of the beats on this list, "Friends" features a noisy and punchy beat to its backing track. Meanwhile, Anne-Marie belts the chorus about her and the target of the song remaining friends and nothing more. It's a complex sample offered on Musical.ly, but the creators on the service have taken to the track, creating nearly 3 million videos with the chorus alone. Helping the track's popularity on the service is Marshmello and Anne-Marie's presence on the platform, where they've seen some massive popularity.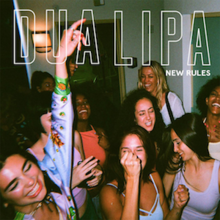 One of the biggest pop hits of this year, Dua Lipa's "New Rules" is the perfect song to create your next hit Musical.ly video. It has everything you'd want in a track: a slow build-up with some solid vocal power on the track; a powerful beat drop with some sample horns in the background; and one of the danciest beats we've heard in a while. If there's one negative to using "New Rules," it might be that everyone else already has: the track's chorus has over 4.1 million videos alone, with other sample tracks racking up tens and hundreds of thousands of users. If you want to use a Dua Lipa song but are looking for something a bit fresher, try her new single "IDGAF." It isn't quite as dancy and loud as "New Rules," but it's a great Musical.ly song nonetheless.
1

Barbie Tingz / Chun Li - Nicki Minaj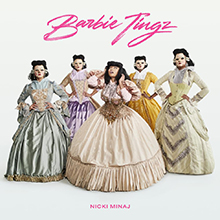 Nicki Minaj is back. After releasing her last album in 2014, the queen of rap went onto push her acting career, participate in a number of features on hit tracks like "Motorsport," "Rake It Up," and "Side to Side" with Ariana Grande, and to pursue creating a show for FreeForm based on her own life growing up. In April of this year, Nicki came roaring back onto the rap scene with two return singles off her upcoming fourth LP, Queen. The first track, "Barbie Tingz," a banger anthem focused on Nicki's career and position in the rap scene, along with her former lovers and the jealous women who are in her life. The song's beat is loud and vibracious, and the fast-paced anger-fueled lyrics are perfect for putting together a great video on Musical.ly.
However, Nicki's second single from Queen, released on the same day as "Barbie Tingz," might be an even better candidate. "Chun-Li" is named after the Street Fighter character, a game with a long history in hip-hop. Like "Barbie Tingz," the song is a no-holds-barred jam focused on Nicki's enemies in the music scene, comparing herself to Chun-Li, who, in the lore of Street Fighter, becomes a martial artist to seek revenge for the murder of her father. The beat hits even harder here than on "Barbie Tingz," with a horn blaring in the background as Nicki goes hard on the lyrics. That said, the chorus is the real reason here to dedicate time to making a full Musical.ly video to "Chun-Li." Not only are the lyrics perfect for lip syncing, but the entire song gives so many possibilities and options for themes, cosplay opportunities, and more. Right now, it's one of our favorite songs today for creating videos to, and because it's so new, there's still plenty of time to create new and unique videos to both "Barbie Tingz" and "Chun-Li."
Protect Your PC Against Malware With Windows 10 Memory Integrity Protection
Read Next