Chromecast vs Chromecast Ultra – Which Should You Buy?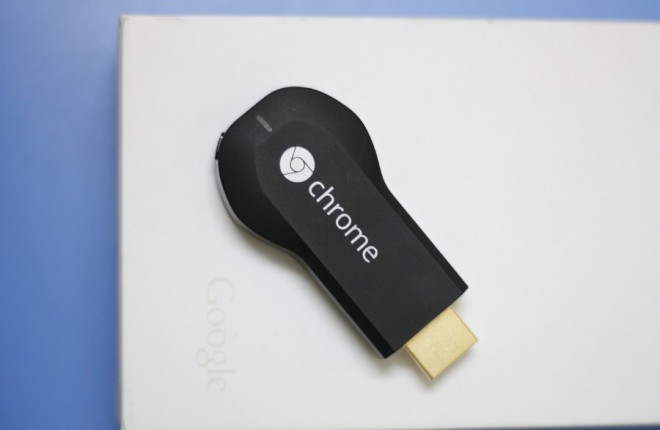 The Chromecast has been on many people's 'must buy' list for years now. It is small, packs quite a punch and has yet to be bettered for compact convenience. Until the release of the Chromecast Ultra anyway. So which should you buy, the Chromecast or Chromecast Ultra?
For the uninitiated, Chromecast is a streaming device powered by Google. It connects to an HDMI port on your TV or other display medium and streams video and audio. You use an app to control what you watch and 'cast' it from there to the big screen or wherever.
Chromecast can stream local content from your phone or computer or directly from the internet via Netflix or other streaming service. There are apps on the Google Play Store that can add features to Chromecast too. Some of these apps contain distinct streaming services while others add functionality to the core product.
In terms of content, if it is on the internet you can usually play it. When in Chromecast you can use the search function to find what you're looking for. Type in a movie to show title and Chromecast will bring back a list of everywhere that the content is available and you can access it directly. You can also access Netflix, HBO Now, Spotify, Tidal and Showtime Anytime and other stream providers and watch through Chromecast.
Chromecast's strength lies in its ability to turn a 'normal' TV into a smart TV at a very lost cost. If you have yet to invest in a smart TV but want to stream content, this could be the best way to do it. The one off fee is all you need to pay unless you already have, or buy into a subscription package for the likes of Netflix or HBO Now.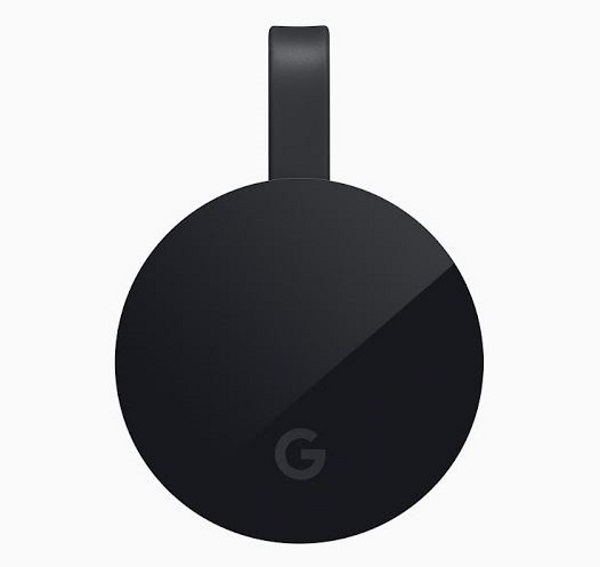 Chromecast overview
The standard Chromecast is a tiny dongle that costs around $35. It streams media to the device it is connected to and can handle up to HD quality content. It also connects to your Wi-Fi network and can then stream from the internet. The dongle itself was updated in 2013 to what is technically Chromecast 2 but nobody really calls it that.
The dongle will either take voltage from your TV to run or use its own power cable which connects to a wall outlet. There is also the option to use a combined power and Ethernet adapter for those who don't have or don't want to use Wi-Fi.
The Chromecast is comprised of a Marvell Armada 1500 Mini Plus processor with 512MB of RAM and 256MB of storage. It has HDMI, Wi-Fi and Ethernet capability and takes power from USB or MicroUSB via a power outlet.
Chromecast works very well which is why it is so popular. It is small, light and just works. It can access any content your smartphone or tablet can access and works via a browser too. As long as your wireless network is up to the challenge, it can seamlessly stream HD content from your media server or internet.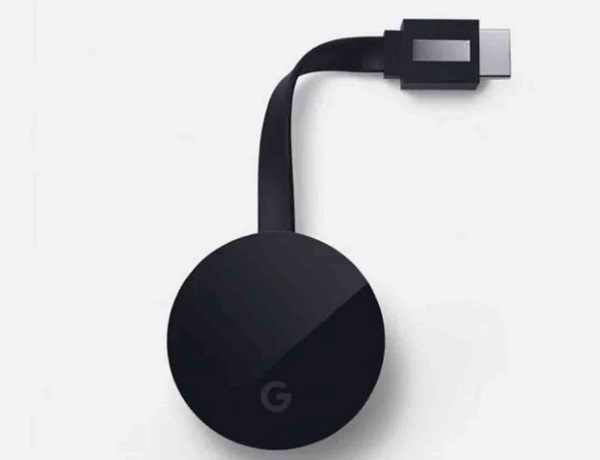 Chromecast Ultra overview
Chromecast Ultra was announced last October and has been greatly anticipated ever since. On the surface, it looks and acts just like the Chromecast. It is still a tiny dongle that connects to your TV or other medium, still streams content over a wireless or Ethernet network and still uses an app or the Chrome browser to control.
Where it improves on the original is in playback quality. Where the standard Chromecast is capable of HD quality, the Chromecast Ultra is capable of UHD and HDR playback.
The tech specs of the Chromecast are well known but Google has yet to release the specs for the Chromecast Ultra. We assume it contains newer versions of the previous hardware, more RAM and more memory to be able to buffer 4K content. The specifics have yet to be announced.
We do know that it comes with 802.11ac Wi-Fi and still has HDMI and Ethernet capability. Ethernet differs slightly in that it seems it is now a port directly on the device instead of an adapter. This will add the speed and reliability required for 4K streaming if your wireless network isn't quite up to it.
According to Google, Chromecast Ultra is 1.8 times faster than Chromecast. It is also almost twice the price at $69. Presumably to offset the extra cost of this mystery hardware.
In terms of content, Chromecast Ultra will access exactly the same content sources of its predecessor. It can still stream local content or connect to the internet to stream from there. It will still work with Netflix, BBC and other online sources and can still work with Android apps that are Chromecast compatible.
Which should you buy?
Of the two devices, which should you buy? As always in these kinds of decisions, it depends entirely on how you use content. If you don't have a 4K TV, or don't have an HDR compatible TV there is no reason to buy a Chromecast Ultra. If you do want to access UHD content and do have a compatible TV, it may be worth investing the extra in the Chromecast Ultra.
Faster hardware is all very well but if you won't use it, it isn't worth paying twice the price. Initial impressions are that for standard use the Chromecast Ultra offers no advantages over the Chromecast. It is only in content quality that it stands out. The update from Chromecast to Chromecast 2 brought an excellent new Wi-Fi aerial and as far as I know, the Chromecast Ultra does not improve on that.
At only $35 and often discounted to less than that, the original Chromecast is cheap enough to have lying around even for occasional use. At $69, the Chromecast Ultra is a larger investment that makes it uncompetitive to other streaming devices such as the Amazon Fire Stick or Roku Streaming Stick, both of which are cheaper.
So if you can play 4K content and want to do so, the Chromecast Ultra may be worth the investment. If you don't have a 4K TV, it isn't. So far, it seems as simple as that.
Do you own a Chromecast Ultra? Are there any advantages to it other than 4K? Tell us your thoughts below if you do.
What is Showbox?
Read Next