How to Enable Subtitles on Roku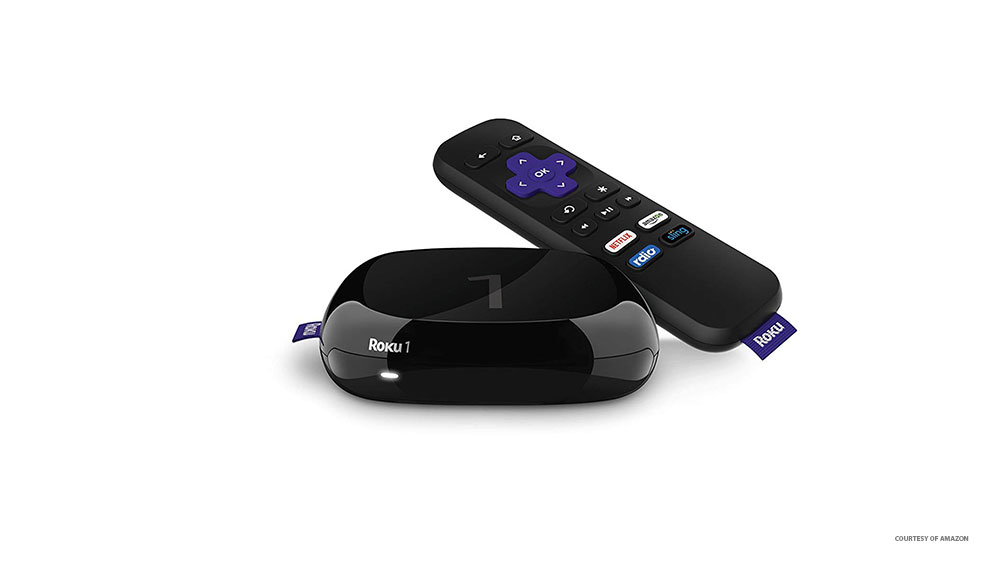 Roku is a user-friendly streaming device that allows you to watch millions of different movies and TV shows once you connect it to your TV.
Creating an account on Roku takes you one step closer to this experience. The only things you need are an HDMI cable and a stable Internet connection.
With Roku, you can access half a million movies and TV shows on hundreds of channels worldwide. Some of them are free, although the most desirable ones do require a subscription.
Sometimes, you may choose to watch something highly recommended by somebody you know but it's in a foreign language. Or you may have to watch TV in complete silence because your kids are finally asleep!
These situations call for subtitles, and here's how to turn them on.
Turning Subtitles On or Off
Your Roku device offers two ways of setting the subtitles. Either way, you're just a few buttons away.
To turn on subtitles and understand what's happening on the screen, try this.
Press the Home button. It's right there on the Roku remote control – you can't miss it.
Use the arrows to navigate through the menu. Use the down arrow and scroll until you find Settings. With Settings selected, expand the menu by pressing the right arrow.
Scroll to Accessibility and press the right arrow again to open.
Choose Captions mode – it's the first option on the list. You'll be offered four additional options:
Turn the subtitles off (no subtitles unless they're built into the program)
Enable subtitles (on-screen subtitles whenever available – depends on the service provider)
Enable subtitles when on replay (only after you press the replay button and your content starts again)
Enable subtitles when mute (not all Roku devices support this option, but it shows subtitles only when the sound is muted)
Press the right arrow to choose the option that suits you.
Note that you won't see an Accessibility menu if you have an older version of Roku, but that's because it's not known as such yet. You can still open Captions directly from the Settings menu.
On the other hand, if you wish to enable subtitles for one particular movie or TV show and not for all content, there's a solution for that as well. Play that movie or show and do the following:
Press the arrow (any of them), Play, or Pause button. You'll see a small closed captioning icon (double C) in the bottom right corner of the screen.
If it's orange, captions are on and should show on your screen. If it's white, you'll need to enable the subtitles. If they're not available for the program you're watching, the icon will be grey.

Turning Subtitles on Without Stopping the Show
There's a way to turn subtitles on if you've already started watching the movie and you don't feel like stopping it just to set up the captions. Here's how.
On your Roku remote control, press the star button (*).
A pop-up window will appear on your screen.
Set your captions to on.
However, this option is not available for every streaming service. Some of them won't work until you open Closed Captions in another menu, as they already have the captions set.
For example, if you want to watch something on Netflix, you need to launch the app first and find whatever you want to watch. Then turn the subtitles on by selecting Audio & Subtitles on the description page and selecting your preferred option before playing the content.
If you have a newer version of Roku, you can set subtitles while your content is playing.
How to Customize Closed Captions
Some channels allow you to customize certain aspects of your subtitles. This may come in handy if you're sitting too far from your TV, for example. You can adjust the captions so that you can read them from further away. Here's what you can change and how to do it.
You can play with the subtitles' text, background, and window to suit.
Start by pressing the Home button on the Roku remote.
Scroll and find Settings and go into Settings.
Under Settings, find Accessibility and open it. For older versions, go directly to Captions.
Select Caption style and start adjusting the elements.
You may want to wait for the preview before confirming.
With respect to the text, you can change the font, edge effect, opacity, color, and size. With the background and window, you can choose different colors and levels of opacity.
Subtitles for a Better Experience
You may not need subtitles to watch your favorite TV show, but maybe your friends do. It's always good to know how to work the subtitles and improve the viewing experience for everyone in the room.
Do you have a habit of using subtitles when watching Roku? Have you ever messed with the size or the font? Share your thoughts in the comments below.
How to Automatically File Emails in Outlook
Read Next