Essential PH1 Won't Turn On (Solution)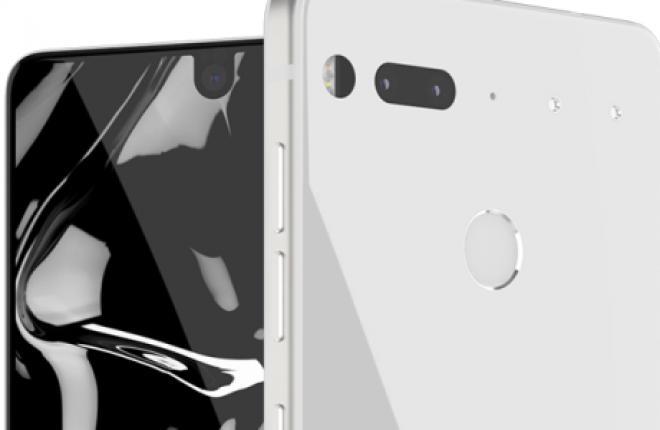 Most users of Essential PH1 get worried when their smartphones are facing some issues especially when it doesn't turn on or power up. Situations like these occur when it has problems with the battery or the Essential PH1 hangs. The buttons will basically light up but the screen doesn't show anything and stays blackout. The first troubleshoot you can do to solve this is by checking the battery health and make sure it isn't empty. Try to plug the charger and the Essential PH1 to the nearest power outlet. There are numerous reasons why the Essential PH1 doesn't turn on, but here are some solutions for you to try to fix this problem.
Check the Power Button
The "Power" button is your first option in solving the Essential PH1 when it won't turn on. Press it for two to five times to check if the issue is the power button. If the power button is still not the reason the Essential PH1 is not turning on, continue to read the guide below for more information.

The guide will be put into the Recovery Mode by booting the Essential PH1:
Push down the Home, Volume Up, and the Power Button and hold it simultaneously

Release the Power Button once the Essential PH1 vibrates. Hold the remaining two buttons still and wait for the Android System Recovery shows up on the screen

Choose the "Wipe Cache Partition" and selecting it using the Power button

Once the wiping cache partition is done, the phone will automatically reboot
Boot to Safe Mode
The Essential PH1 will be in "Safe Mode" once it started booting. Safe mode means that only the preloaded and default applications to let you check if some outside application is the reason for not powering on. Booting into safe mode is done by following this guide:

Hard press the Power button

Once the screen lights up, release the Power button and hard press the Volume Down key
Perform Factory Reset on Essential PH1
Another solution for the not powering on issue of the Essential PH1 is by doing the factory reset. The first thing before you do the factory reset is to back up all the important files such as photos, videos, contacts, etc. to save it from being lost or deleted. The steps below will show you how to factory reset the Essential PH1.
USe the same key combination as used above to enter Recovery Mode: while powered off hold Power, Volume Up and Home keys until the device boots into Recovery Mode
Select Factory Reset from the menus
Reboot your device
Get Technical Support
If the Essential PH1 still doesn't power on after doing all the methods said above, we recommend to take the Essential PH1 back to the LG store or the shop where you bought it. A technician will check you device, and if defective and under warranty, issue a new one.
How To Find My Phone Number On Motorola Moto Z2 Play and Moto Z2 Force
Read Next