How To Factory Reset the iPhone 6 and iPhone 7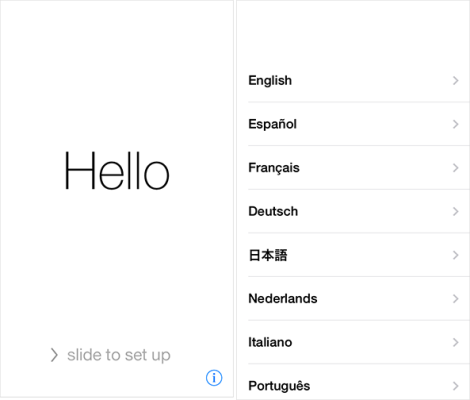 The ability to restore your iPhone to factory settings is a very important thing to know. But what is a factory reset? Well, in simple terms, it is basically deleting all of your data and apps from the phone. Basically, once you do the factory reset, your phone will be like it was when you first took it out of the box.
While some of us never do it, it can be beneficial in a number of different scenarios. If you are selling your phone or having it repaired, you definitely don't want that person to have all of your contacts and social media accounts accessible. Also, sometimes your phone will have errors and problems that just can't seem to be fixed, and a factory reset is the only way to go.
If you find yourself in a scenario where you need to reset your iPhone to its factory settings, we have provided a simple and easy-to-follow guide for you to do so. Follow this guide and you will be able to reset your phone with no issues whatsoever. But there are a few things you will want to do before opting for a full factory reset.
Before you opt for a full reset of your device, try a soft reset first. This may sometimes be enough to rid your phone of the problem it was experiencing. Hold the power button and the home button down at the same time for a few seconds, and this should reset your phone. For most small problems and issues, this will likely be enough to correct them. If that doesn't work, you may need to factory reset.
Before you completely erase your phone, it is wise to back it up. A backup simply refers to making extra copies of your phones data. While a backup isn't always necessary before a factory reset, it is a good way to easily get your phone up and running again after the reset if you so choose. Without a backup, you will likely lose all of your apps, contacts and data. Once you're backed up, you are ready to get to the factory reset. There are two different ways you can do this. Either through iTunes or directly through your phone. Both ways will be explained here.
Reset Through iTunes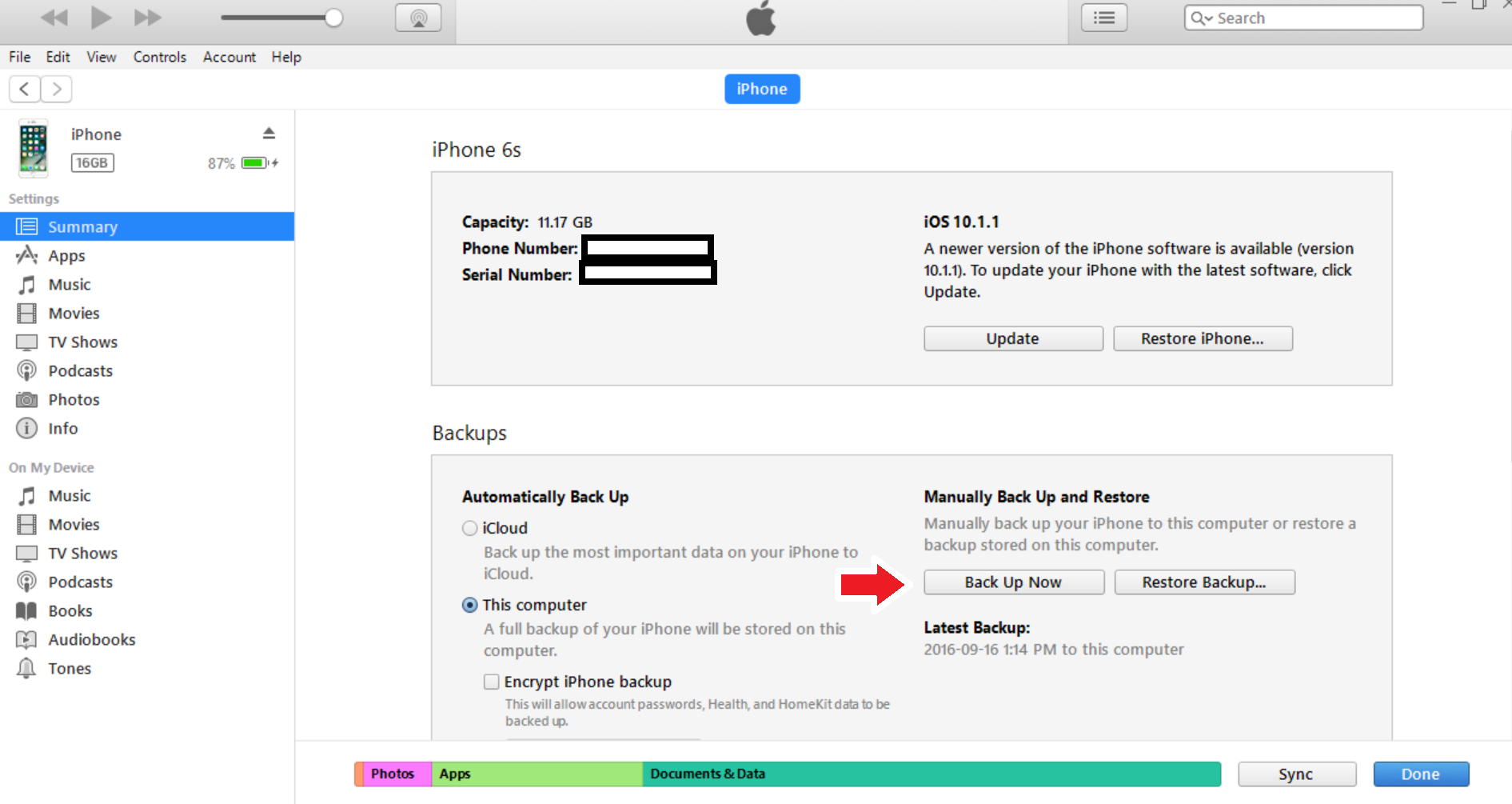 Step 1: If you decide to reset through iTunes, your first step should be ensuring that your phone is connected to iTunes and that all previous things are completed such as backing your phone up. You can back your phone up in iTunes by plugging in your iPhone, clicking "Summary" on the left hand side of the screen, and then hitting the "Back Up Now" Button.
Step 2: Next, you will have to click the "Restore iPhone" button while on the Summary page. You will then be greeted with a pop-up window that asks you to confirm your request for a factory reset. If you click "Agree", the process of restoration will now begin with some downloading and then the resetting itself .
Step 3: The process of resetting your phone can sometimes take several minutes to complete. Once it looks like the restore is finished, you need to ensure that your phone was indeed reset. If the restore has been successful, you will be greeted with the iOS setup assistant as soon as you boot the phone up. From here, you can either start from scratch or restore your phone from the backup you created earlier.
Reset Directly Through The Phone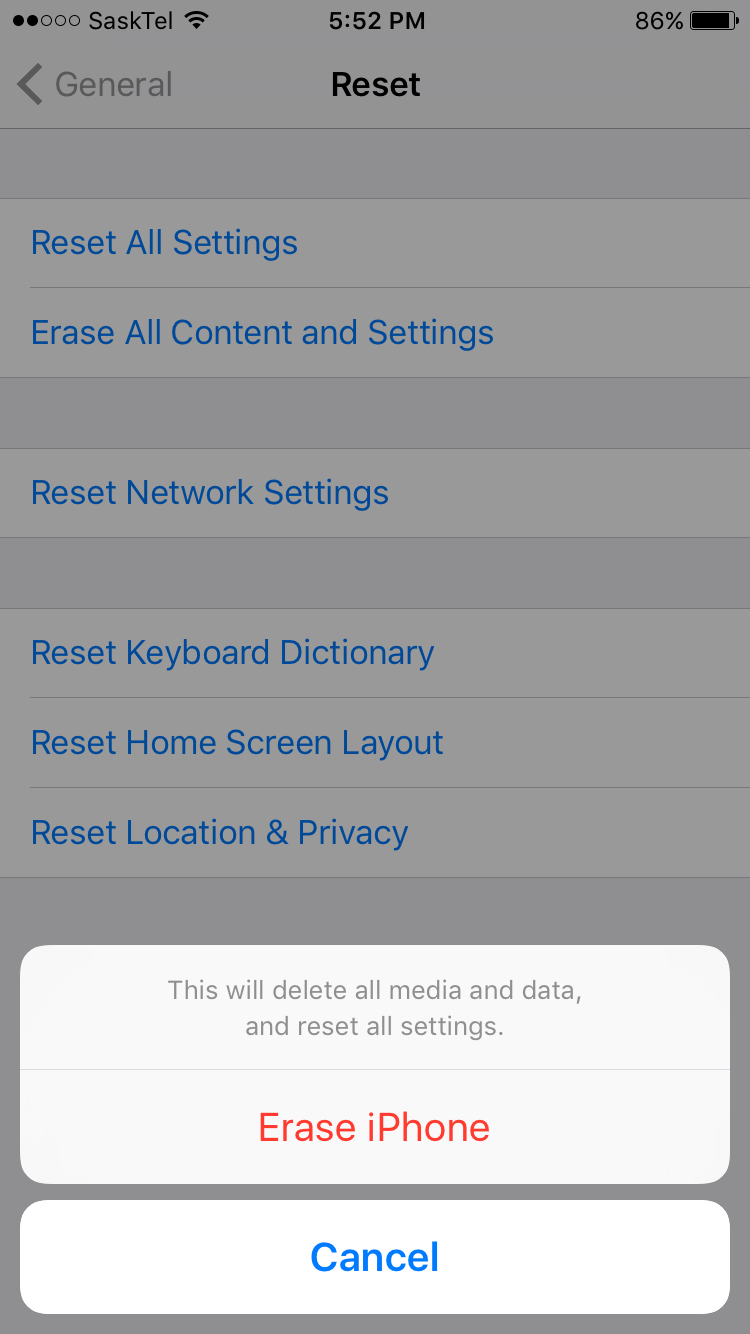 Step 1: If you are not near a computer, it is still a good idea to back up your phone and thankfully, it can be done right on the phone via iCloud. Go into the iPhone settings and turn on iCloud for everything you want to back up. Once you have chosen everything you want to back up, scroll down until you see the "BackUp" button. Toggle "iCloud Backup" on and then "Back Up Now". You should be connected to Wi-Fi for this to work.
Step 2: Once you are able to back your phone up, you are able to get on to the reset process. The next step is to tap the "Settings" button, followed by "General", and then "Reset".
Step 3: Near the top, you will see the "Erase All Content and Settings" button. Click that and then in the pop-up, hit the red "Erase iPhone". Like when you restore with iTunes, this can sometimes take up to a few minutes.
Step 4: When your phone starts back up, you should be greeting with the setup assistant. From here you can either restore from that backup you made, or you can start fresh as if your phone is fresh out of the box for the first time.
As you can see, restoring your phone back to its factory default settings is quite easy. It can be a great way to fix any software problems that you have been experiencing. However, if even restoring the phone to factory settings didn't solve the issue, you might want to take the phone to a professional to have them look at it.
How To Turn ON And OFF Predictive Text With Galaxy A7
Read Next