Is Google Hangouts the Same as Google Voice?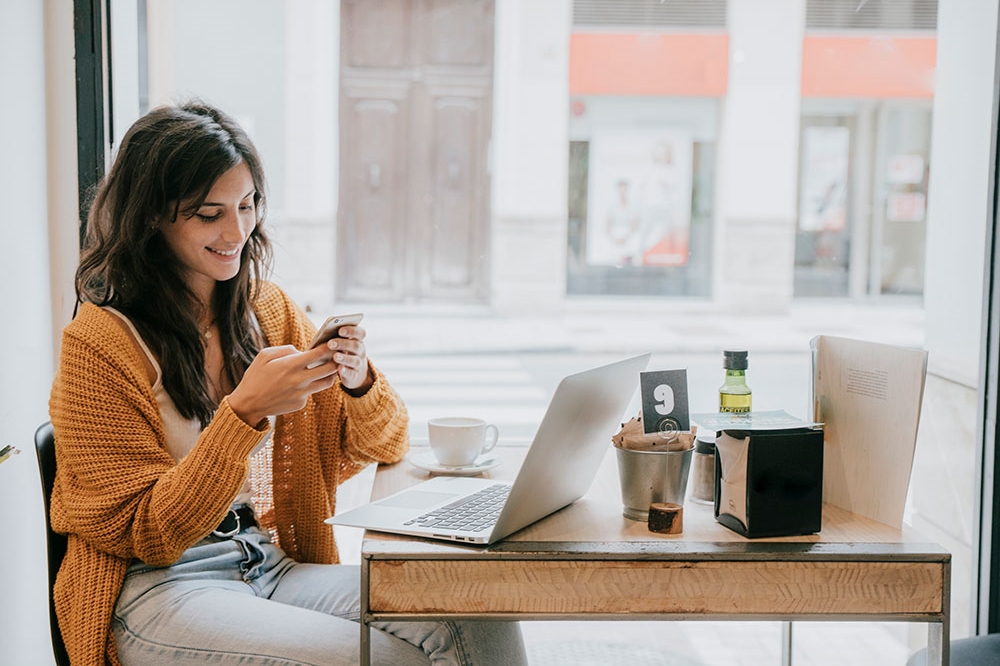 Many people wonder whether Google Hangouts and Google Voice are the same, and if not, then what is the difference. They are both great communication tools that allow you to communicate with your friends and colleagues.
People often confuse them because when they try to download one of them, the other shows up as a suggested app. We will try to explain the similarities and differences between them, so you can choose the one that will work best for you.
What Is Google Voice?
Google Voice is a voice over IP tool that allows you to make calls and send messages via the Internet. All you need to have is a Google account, and most of the people already have one. You can then download Google Voice using that account. When you download Google Voice, you will get a U.S. phone number for free.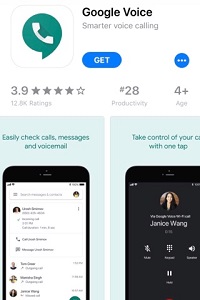 You can call most of the numbers in the United States and Canada for free. However, if you wish to call someone in another part of the world through Google Voice, you will have to pay. Still, you'll pay much less than if you were calling them through a regular phone service.
You can access Google Voice on your smartphone, tablet, or computer. All you need to have is a stable Internet connection. The best thing about it is that all of your data (including your contacts and messages) syncs, and you can access it whenever you want and from any device.
Can You Use Google Voice for Business?
It is possible to use Google Voice for business, but there are some limitations. If you have a small, local team, then Google Voice is the perfect option for you. Many start-ups opt for this app because it is more affordable in comparison to standard phone lines.
Do you remember the times when every employee had a landline phone on their desk? Well, you can do something similar with Google Voice because every employee gets their own Google Voice number. This option is faster, more practical, and far cheaper. You only have to pay a small monthly fee per user, but it is a fixed fee, so there won't be surprises.
However, if you have clients or coworkers abroad and need to talk with them daily, this may not be the best solution for you. While calls on the territory of the United States and Canada are free, and you have an unlimited number of minutes, the situation is different for international calls.
We suggest you compare prices and see what's the most convenient option for your business.
What Is Google Hangouts?
Google Hangouts has many features of Google Voice except that you don't have an actual phone number. It is a powerful conference call and text messaging tool, and you can use it for holding meetings, sharing files, etc. You should note that the Hangouts Meet app handles conference calls, while the Hangouts Chat is there for text messaging. In the following sections, we'll focus on Hangouts Meet.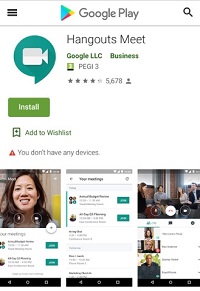 Google Hangouts Meet doesn't aim to replace traditional phone calls. It is a platform where coworkers can meet and discuss their ideas. If we were going to say that Google Voice substitutes conventional phone calls, we could also say that Google Hangouts aims to replace traditional conference rooms.
Hangouts Meet is an upgraded version of the original Google Hangouts app. It allows participants to enter the conference call more quickly, and it is completely optimized for mobile phones.
Can You Use Google Hangouts for Business?
Google Hangouts is an excellent tool for business meetings, and corporations and international teams usually use it. This app can help you improve your business and communication with your team wherever they might be.
Internet companies or companies that encourage remote work often organize their meetings and conference calls through Google Hangouts. The call quality is so high that it is second only to participating in a real meeting that's happening in your room.
Google Hangouts allowed users to include more team members into the call without compromising the connection quality. With the latest updates, it is possible to have up to 250 participants in a single meeting.
Hangouts Meet allows you to share your screen, send presentations, write messages, and comments during the meeting. It is one of the most effective communication tools, and companies and freelancers worldwide rely on it.
Which One Is Better?
That's a tough question because the two apps may seem similar at first. However, when you learn more about them and their features, you realize that they serve different purposes.
Both have their advantages, and they are super useful. Everything depends on what you need. When deciding, take into consideration these three factors:
Are you going to use it for business or personal calls?
Are you going to have to communicate with international clients?
Which one do you make more often, regular phone calls or conference calls?
Voice or Hangouts
If someone starts reading from the last paragraph, they could easily conclude that Google Hangouts is a better app. But that is not true. As we said, everything depends on you and the nature of your business.
If you don't do conference calls often and if you don't have to talk to people abroad, there is no need to make things even more complicated with Google Hangouts. Google Voice has everything that you need.
Have you used one of the tools? Which one do you prefer?
How To Delete ALL your Mail in Gmail
Read Next