How to Log Out of Slack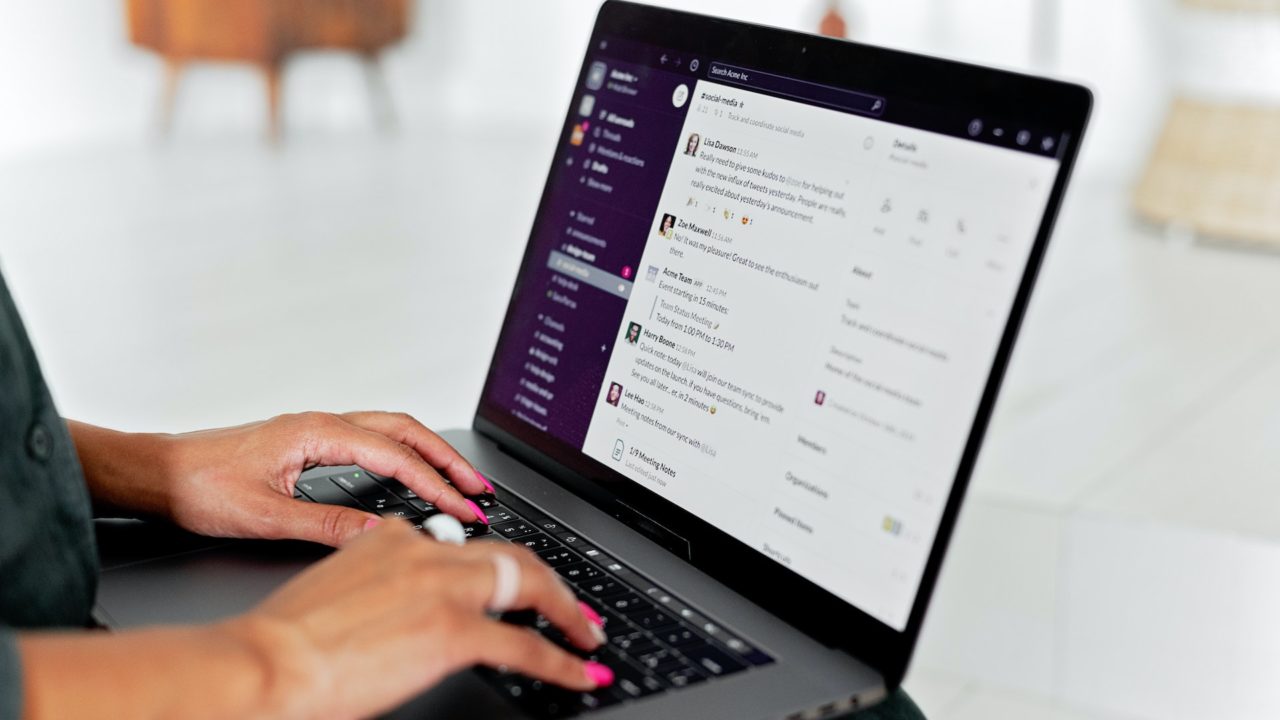 Slack is a powerful communication platform for businesses to manage their in-house and remote teams. But sometimes, you want to take a digital detox. And in such cases, you should consider logging out of Slack. Or maybe you logged into Slack on a public device and want to log out before leaving. Whatever the case, logging out or leaving a Slack workspace is relatively easy. You can manually log out of a workplace from a single device or log out of all active sessions to sign out all your active sessions from various devices. Keep reading to know how you can do both!
How to Log Out of Slack on Android and iPhone
Slack's Android and iPhone app has a pretty similar interface. Thus, the steps to log out of Slack are almost the same for both platforms:
Open Slack on your Android or iPhone.
Tap the workplace logo on the top left.
In the popup menu, you will find all the workplaces you are currently logged in to.
Tap three vertical dots alongside the workplace from which you want to log out.

Tap Sign out from the bottom popup.

How to Log Out of Slack on Windows or Mac
Slack's desktop app for Windows and Mac is more convenient for getting on huddles, navigating through chats, participating in channel discussions, and getting notified of upcoming meetings. It also makes logging out of a workspace easy. Here's how:
Open the Slack app on your PC.
Tap the Workplace name on the top left.
Select Sign out of "Workspace name" from the popup options to log out of Slack.

While not needed, you can export all your Slack messages before logging out of the workspace.
How to Remotely Log Out of All Active Sessions on Slack
You don't always need physical access to a device to log out of Slack from it. There can be cases when you lost your phone, tablet, or computer and were logged into Slack. Or maybe you forgot to sign out of Slack on a public PC. Thankfully, you can remotely log out of all active Slack sessions.
Log in to the Slack workplace from your PC's browser.
Click on the Workplace name at the top left.
Navigate to Tools & settings and select Customize workspace from the menu.

Click Menu on the top left.
Scroll down on the account page and click on Sign out all other sessions.
Enter your Slack password in the password field and click Sign out all sessions.

Manage Your Slack Account With Ease
Slack is the best communication tool for businesses. It has an easy-to-navigate interface to communicate, coordinate, and automate various tasks within a workspace. The service keeps adding new features regularly to to boost your productivity and to make communicating with your colleagues easy.
Want to learn more about Slack? Follow our guide on how to remove someone from a Slack channel.
FAQs
Q. How to Force a session reset?
A. A workspace owner or admin can force a session reset on Slack. To force a session reset, go to Workspace name > Tools & settings > Workspace settings > Authentication > Force session reset and SSO binding > Expand. Next, you need to choose whether you want to sign out everyone in the workplace or only those who have not enabled SSO and then click Reset sessions for users.
Q. Why is Slack not signing me out?
A. If you cannot sign out of Slack, it can be due to a connection issue. The common reasons for this are internet connectivity failure, trouble loading, server error, WebSocket trouble, and browser error. However, in some cases, the Slack desktop app fails to connect because of network settings or security device interference. In such cases, clear the cache and restart the app. You can also run a Slack connection test to ensure the network connection is stable.
Q. How do I switch accounts in Slack?
A. To switch accounts in Slack on the desktop, go to the workplace icon on the top left to find all the workspaces you are logged in. Click the workspace you want to open to switch between workspaces.
Discord: How to Underline or Strikethrough Text
Read Next