Slack: How to Change Your Email Address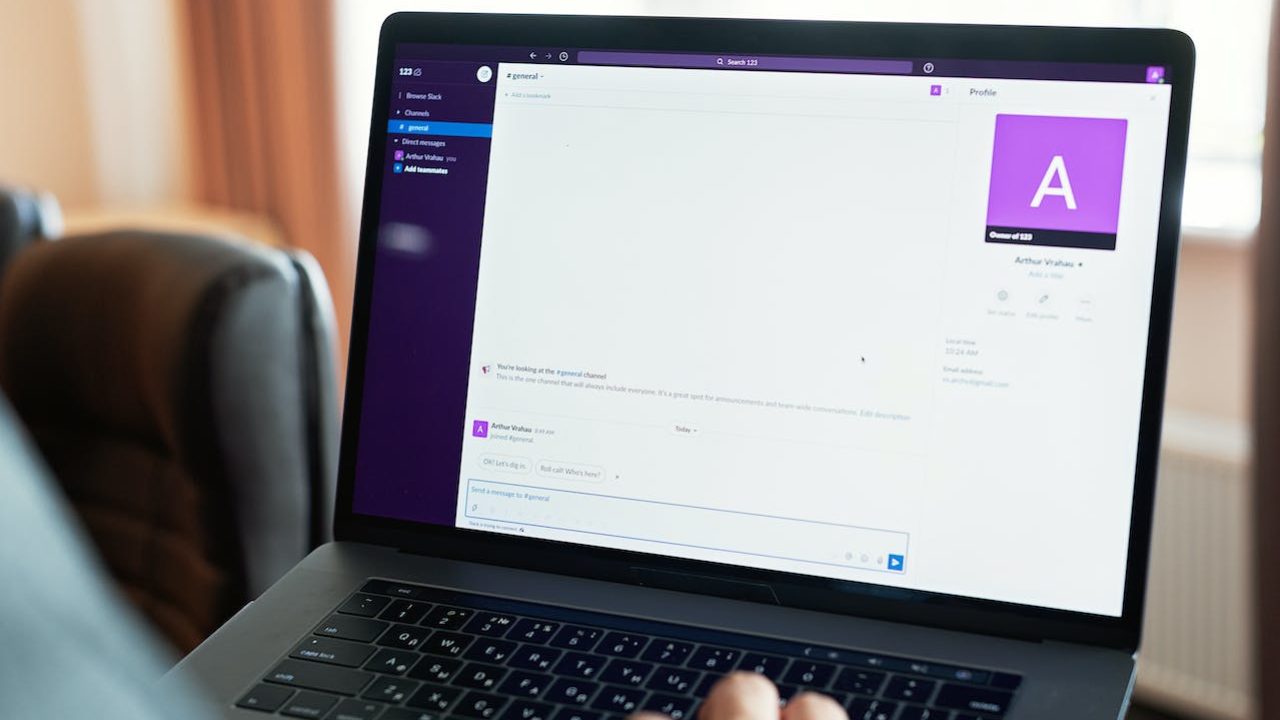 Your email address serves as your point of contact for most digital communications, including Slack. But sometimes, you want to change your email ID for personal reasons. Given how your Slack account in a workspace is linked to your email, you might think changing your Slack email ID is a complex process. That's not the case, though, as Slack makes it super convenient to change your account's email address. Follow this guide to learn how.
Why You May Need to Change Your Email in Slack?
You may want to change your Slack email address for several reasons. You might have created a new email address for all work communication. Another reason can be that you are leaving a Slack workplace to switch to a new company, which means your old email address is no longer relevant, and you need to change it to reflect your new role and contact information.
It is also a good idea to change the email ID linked to your Slack account due to a security breach with your old email address. Note that switching your email address won't log you out of Slack on all other devices.
How to Change and Verify Your Email in Slack
Slack makes it easy to change and verify your email; herein is how you can do it on your PC:
Open the Slack app on your PC.
Click your Slack workplace name at the top left.
Hover on Tools & settings.
Tap Customize workspace to open Slack in the web browser.

Click Menu on the top left.
Go to Account & profile in the newly appeared menu.

Click Expand on the Email Address field.
Enter your Current Password and New Email Address in the respective fields.
Click Update Email to change your email in Slack.

Look for a confirmation email from Slack in your new email inbox and confirm your new email by clicking Confirm your email address.
If you are switching companies, just leave your current Slack workspace instead of changing IDs. You might want to export your Slack conversations before that, though.
How to Change Your Slack Email Address as a Workspace Owner
Changing your email address as a Slack workspace owner is equally easy and a lot more similar to how other members in a workspace can do it.
Click on the Slack workspace name on the top left.
Hover on Settings & administration.
Click Workspace settings to open Slack'sSlack'sgs in your web browser.

Go to Menu at the top left on the settings page.
Choose Account & Profile from the newly appeared menu.

Go to the Email Address and click Expand.
Type your Current Password and New Email Address in the respective fields.
Click Update Email to change your email.

Check the inbox of your new email for Slack's confirmation email.
Click Confirm your email address in the email to confirm your action.
Keeping Your Slack Email Updated is Easy
Slack has a pretty straightforward process of changing email with a set of steps involved. By changing your email, you ensure your contact information is current and you remain responsive to vital notifications, messages, and team updates. So, whether you've moved to a new email or want to use a different one, making this change will streamline your communication and collaboration experience in Slack. However, make sure that you verify your new email to confirm its association with your Slack account.
After learning how to change your email address, check out how to schedule a message in Slack.
FAQs
Q. How to update your email on multiple workspaces?
A. Slack allows you to use a single email for multiple workspaces, but you will still have a separate account for every workspace. So, you will have to update the email for every workspace individually.
Q. How do I switch accounts on Slack?
A. If you have logged into two or more workspaces, you can switch between workspaces with ease. On the desktop app, click the workspace icons or name initials in the left sidebar. This will reveal a list of all workspaces you are logged in. Click the workspace you want to switch to.
How to Flip an Image in Google Photos
Read Next