Instagram Reels: How to Change or Add a Cover Photo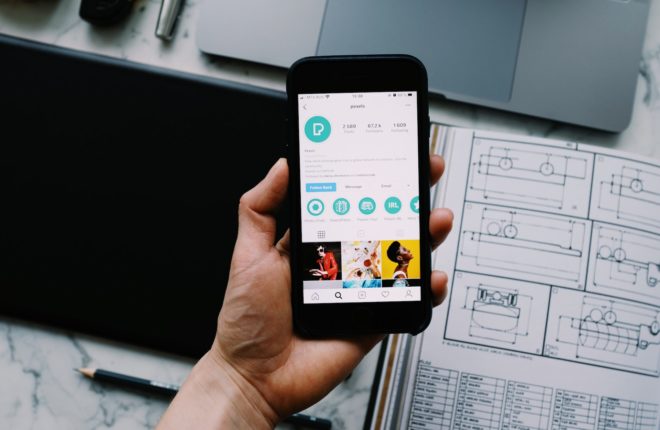 When you post a Reel on Instagram, it directly uses the first frame of the video as the cover photo. This default image may fail to attract a larger audience as it may not express what the video is about. Just like YouTube videos, it is important to select a proper thumbnail for your Instagram Reels. Thankfully, Instagram lets you use custom cover photos for Reels. Follow this guide to learn how you can change your Instagram Reels' cover photo.
With a carefully chosen cover image for your Reels, you can significantly impact the views it will garner in the Explore section.
How to Add a Cover Photo to an Instagram Reel
Instagram allows you to add a cover image to your Reel while posting. This option is available for all types of accounts, including personal and professional.
Open Instagram and tap the (+) icon from the bottom toolbar or swipe right from anywhere on the screen.

Tap on the Reels option from the bottom menu.

Press and hold the Instagram camera button to create an instant Reel.

You can also upload a video or a set of images from a gallery to create a Reel.
Once done, tap Next to add audio, filters, and Gifs to your Reel.

Tap Next to find go to the Preview reel section. Select Edit cover from this screen.

Now, choose your desired Reel cover photo from the uploaded video or tap on Add from your device option to choose an image from your phone's gallery.

Once done, tap Done at the top right to post your Reel.
How to Change the Cover Image for an Existing Reel
Instagram lets you change the cover photo of a Reel after it has gone live as well. Here is how you can do it:
Launch Instagram and visit your profile grid.
Under your profile grid, tap the Reel for which you want to change the cover image.
Tap the three vertical dots (⋮) on the top right.

Tap the Edit option from the popup menu.

On the next screen, tap the Edit option, as shown below.

Under the Edit cover section, choose a frame from your video to set as a cover image.
If you want to add any custom image, tap Add from your device option to choose an image from your phone's gallery.



Tap Done at the top right corner to save your new cover image.
In case you are new to making Reels, check out the best tools for creating and editing Instagram Reels.
How to Create an Instagram Reel Cover Image
If you have a decent Instagram following, you want to ensure that anything you post matches the vibe of your profile grid. In such a situation, a custom Reel cover photo can be your solution.
Is there an easy way to design such a custom photo, you ask?
Various premium and free photo editing tools allow you to design custom images without any design experience. Here are some of the best ones you can choose:
Canva
Canva is an all-in-one graphic designing tool for people with no designing experience. It has multiple free and ready-to-use image and video templates you can edit and use to create flyers, brochures, posters, reel cover photos, and more. If you wish to create custom-designed photos, you can experiment with various elements to create your own design.
→ Canva
GoDaddy Studio
GoDaddy Studio is a complete content creation tool that allows you to create professional-looking images with a few clicks. This tool offers various customizable templates, fonts, and millions of free stock images to design interest-provoking cover images for your Reels. The best part is its easy-to-use video editor that allows you to elevate your Reel content for higher engagement.
Adobe Express
Adobe Express is another freemium graphic designing tool that you can use for easy and fast cover photo creation. Express comes packed with many professionally designed templates that you can use for free and create compelling photos to help you stand out on Instagram. You can also use it for creating instant Instagram stories, ads, flyers, and social media posts to up your Instagram game.
What Should be the Image Size for Reel Cover Photos?
Creating a Reel cover photo is to make your Reel look appealing in user feeds. This isn't possible until you choose the right image for your cover photos. The ideal image size for Reel cover images is 420px by 654px (or 1:1.55 ratio). So, ensure that any custom image you create meets the size criteria and solves the purpose of its creation.
FAQs
Q. Can I change the Reel cover after posting?
A. Yes, you can change the Reel cover after posting it on Instagram. However, you cannot edit your reel once you post it on Instagram.
Q. Can I edit Instagram Reels after posting?
A. No, you cannot edit your Reel after posting it. However, you can still edit the Reel cover, caption, and location of the Reel after posting it.
Q. Does a cover photo of a Reel matter?
A. Yes, the cover photo of a Reel greatly matters as it can help increase the Reel's views while making your Reel look good on the feed.
How to Move Your Netflix Profile to a New or Existing Account
Read Next