How to See iMessage Timestamps in the iOS 8 Messages App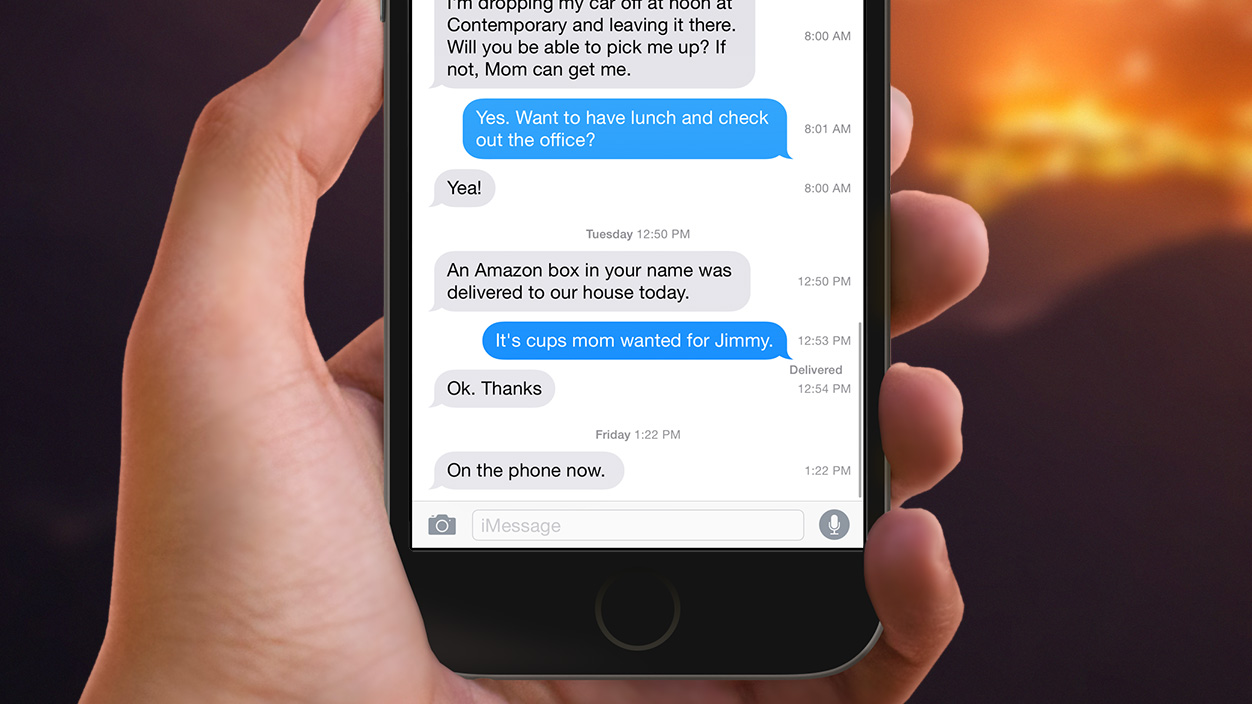 In the iOS 8 Messages app, users can see their iMessage and SMS conversations divided up into relatively large time chunks, which often results in many messages being grouped by the day. But what if you wanted to see the exact time that a specific message was sent? Starting with iOS 7 and continuing with iOS 8, this information is indeed available, but Apple has hidden it by default.
To see timestamps for individual messages in iOS 8, first head to the Messages app and open a conversation. Then swipe in, right to left, from the right side of the screen. As you slide your finger, you'll see the timestamps for all visible messages appear on the right.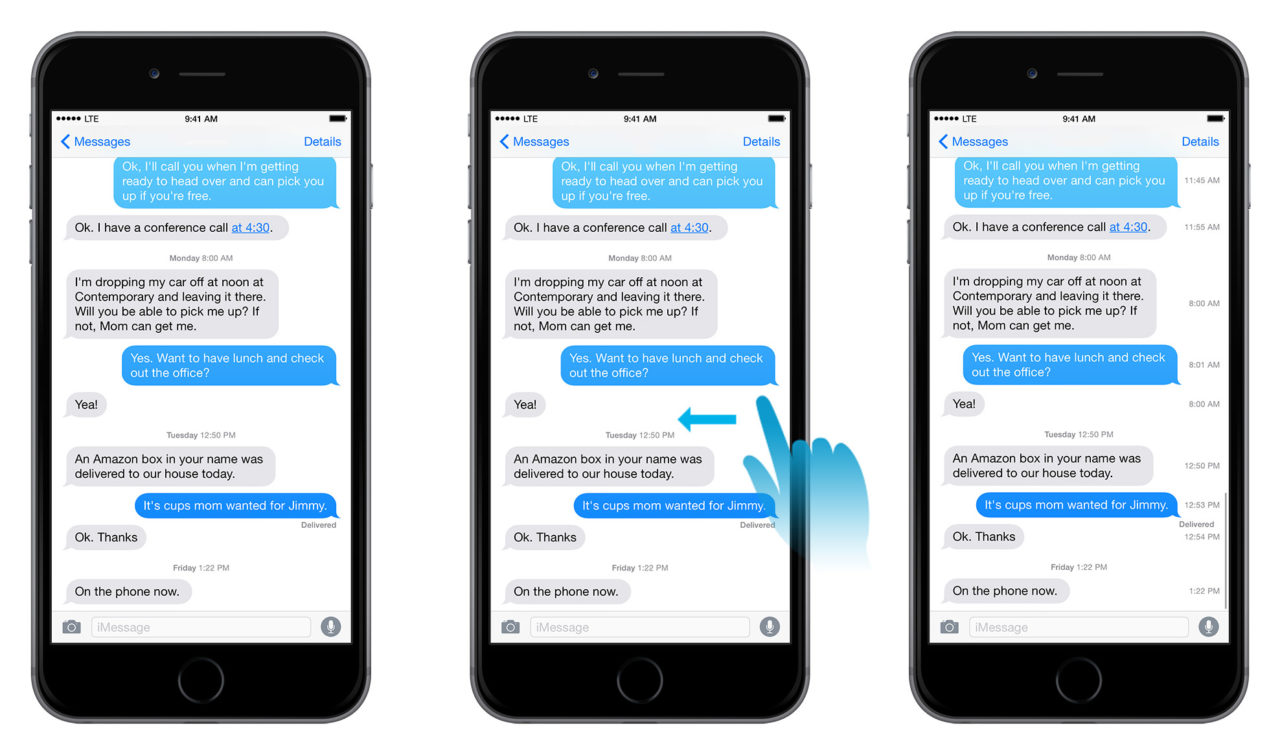 While this is handy for a quick confirmation of a particular message's timestamp, there's currently no way for users to make timestamps in the Messages app permanent. As soon as you end your slide gesture and raise your finger from the screen, the messages will slide back to the right and the timestamps will disappear. We'll see if Apple gives customers the option to always display timestamps in the Messages app with a future iOS update.
Best iOS 8 Jailbreak Apps With Pangu
Read Next