Motorola Moto Z2 Keep Rebooting (Solution)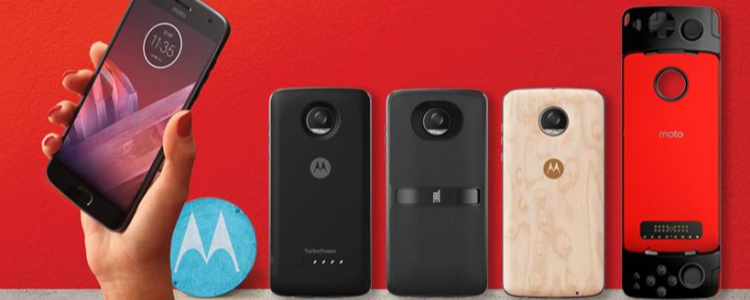 In this article, we will show you the steps on how to fix Motorola Moto Z2 rebooting problems. Motorola's new smartphone, Moto Z2, are packed with great features and garnered good user reviews. However, users have reported experiencing problems on their brand new phone, specifically, the phone switching off by itself and rebooting several times. There are various reasons for this, others that can be fixed temporarily. Although, your best chance at fixing this problem is by talking to a Motorola tech representative, and get your unit replaced as soon as possible.
Keeping your phone under warranty is extremely important in cases such as this. You may return your phone to the nearest Motorola outlet, have it replaced or repaired, depending on the warranty clause. You will have to get your Moto Z2 checked out by the technician when it keeps restarting or your screen keeps freezing with the Motorola logo on, which seems to be a rather common problem among users.
In some cases, a newly installed application on your Motorola Moto Z2 phone can cause the problem. Other times, it may be caused by a battery issue. You may want to replace the battery unit, after it has been confirmed to be the reason. There are also other possible causes like bad firmware. The following looks deeper into the causes and possible fixes to the problem:
Rebooting Caused by Problems in the Android Operating System
Newly updated firmware installed on your Motorola Moto Z2 that may contain bugs that cause your phone to keep rebooting. This is not uncommon. One possible solution is to factory reset on your Motorola Moto Z2.
Before opting to perform a factory reset, backup all important data on your phone is necessary. Doing a factory reset wipes all data stored on your phone and reverts your Moto Z2 back to its original factory settings and content.
Rebooting caused by an application
If an app is the cause of random reboots, uninstall it in safe mode. Safe mode is a diagnostic mode for performing secure processes. It allows you to remove bugs, uninstall software, and fix software-related problems.
To enter Safe Mode, you need to switch off your Motorola Moto Z2 first. Then hold the power button to restart the device. The Motorola logo will then display on screen. Once it does, hold the Volume down button immediately. Do not release this button until the phone asks for your pin code. You'll see the Safe Mode indicator at the bottom of your screen.
How To Fix Motorola Moto Z2 No Audio (Solution)
Read Next