Motorola Moto Z2 Bad Connection (Solution)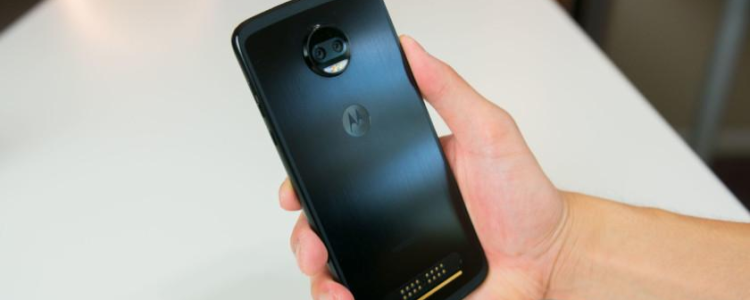 The Motorola Moto Z2 bad connection issue have already been reported by many. Users have been experiencing bad internet connections while using popular apps.
There can be a few distinct reasons why the Motorola Moto Z2 are experiencing bad internet connections. It can possibly be because of the weak internet signal or there might be no signal at all. But, before we disclose some ways to fix the issue let us to walk you through a few reasons you might be experiencing this bad connection issue with your Motorola Moto Z2 mobile phone. Here are some common reasons why you are experiencing bad internet connection issues.
Common Causes of Motorola Moto Z2 Bad Connection:
Bad signal
Weak wifi
Overloaded website
Network congestion
Background apps
Low memory
Full or corrupt cache
Outdated firmware
Browser out of date
Data limit exceeded
Any of these factors can cause a slow Internet connection issue on the Motorola Moto Z2 smartphone. If the connection problem is caused by the local internet connection then we suggest that you call your local internet provider and report your concern. Otherwise, if the problem is caused by some running apps that have not been turned off, then try to close the apps and see if the connection issue has been resolved. If the problem is caused by outdated apps or Software, then try to update the smartphone's system and check if the connection problem has been resolved.
In most cases, the abovementioned solutions will help solve the weak Internet Connection problem of your Motorola Moto Z2 mobile phone. However, if for some reason that your Motorola Moto Z2 is still experiencing the same internet connection issue then the next tips and suggestions might be able to help.
Clear Caches on Motorola Moto Z2
"Wipe Cache Partition" should fix this problem. This step is deletes no data from the Moto Z2. This step clears all cache but deletes no data on your smartphone. Photos, videos, messages, contacts and all other apps are safe. Wipe Cache Partition requires you to enter Android Recovery mode. Read this guide on how to clear Moto Z2 phone cache.
Turn Off WiFi on Motorola Moto Z2
If your Moto Z2 is connected to a bad wifi signal, this will take precedence over your carrier's data connection, slowing it down significantly. Here's how to turn wifi off:
Turn on the Moto Z2

Select on Menu

Select Settings

Tap Connections

Select Wi-Fi

Touch the ON/OFF slider next to Wi-Fi to turn Wi-Fi OFF
Get Technical Support
For those that have done everything they can to fix the slow Internet connection on their Motorola Moto Z2 and yet haven't solved the issue, we strongly suggest that you take your Motorola Moto Z2 mobile phone to a service center where a technician can physically check it for damage or replacement.
How To Find A Lost Or Stolen Essential PH1
Read Next