Will Netflix Get Rick and Morty Any Time Soon?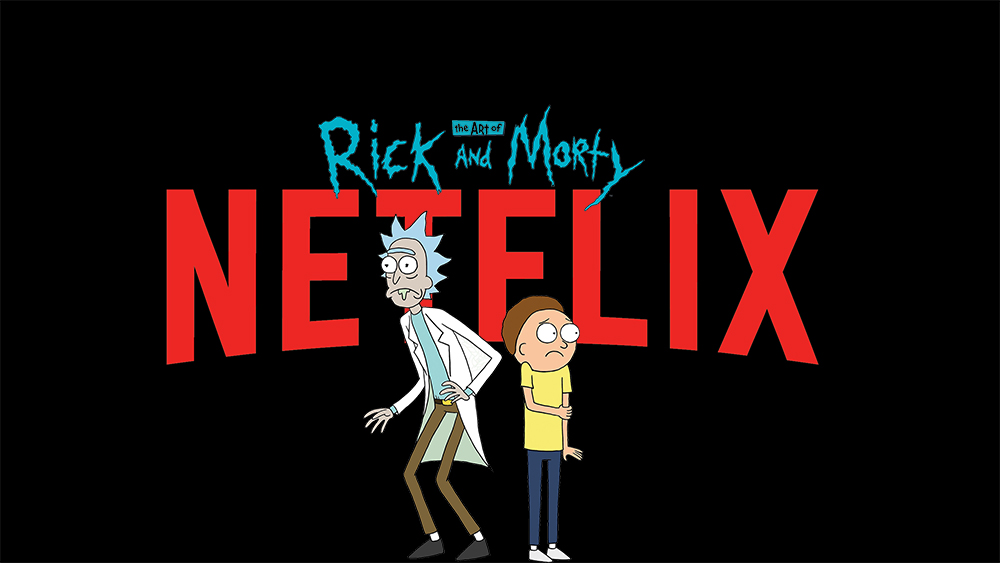 Rick and Morty is one of the best comedy shows ever created and it certainly deserves all the praise it is getting. But the genius producers behind it, Dan Harmon and Justin Roiland, are constantly teasing their fans about delaying new episodes.
It has become a rather frustrating running gag and they expressed their enjoyment of the whole ordeal. To add salt to the wound, streaming rights to the show have been passed around as well. Last year, the show was renewed for an additional 70 episodes which will be (slowly) released over the years to come.
This brought joy to fans worldwide, who can enjoy streaming all three seasons Rick and Morty on Netflix – unless they are from the US. It is confusing, but there is an explanation in the following paragraph.
Why Can't You Watch Rick and Morty on Netflix in the United States?
Unfortunately, Rick and Morty will not be coming to Netflix in the US any time soon. Adult Swim, the channel which owns the rights to Rick and Morty, gave worldwide streaming permissions to Netflix with the exception of streaming in the US. In the States, Rick and Morty is available for streaming exclusively on Hulu.
In 2015, Hulu picked up exclusive streaming rights to select shows on Adult Swim, Cartoon Network, TNT, and TBS. These shows include some old gems like Dexter's Laboratory and The Powerpuff Girls, as well as ongoing masterpieces like Adventure Time and Robot Chicken.
In case you are not interested in a Hulu subscription, you can watch Rick and Morty on the Adult Swim official website. There are additional options for streaming Rick and Morty, including Sling TV, DirecTV, and Xfinity Comcast.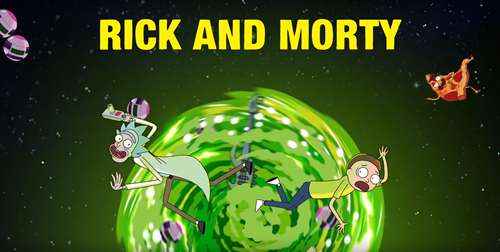 Watch Rick and Morty on Hulu
Hulu is the most obvious choice when it comes to streaming Rick and Morty, and it is far from expensive. If you are not sure about getting a Hulu subscription, you can give it a week-long test run and see if it is worth your money.
You can re-watch the first three seasons of Rick and Morty as much as you please while you wait for the fourth season to drop. In case you missed the big announcement, it is scheduled for November 4th this year, for real. It isn't another prank by Dan and Justin, we promise.
But you should know that you will have to get the live TV Hulu upgrade to watch new episodes as they air. It is pricier than the regular subscription but it allows you to watch more than 50 live channels depending on the area you live in.
Hulu is available on their website for PC and Mac users. You can also watch it on Android, iOS, Chromecast, Apple TV, LG TV, Echo Show, Fire TV, Roku, Samsung TV, Xbox, PlayStation, and Nintendo Switch.
Watch Rick and Morty on Sling TV
Sling TV is great if you like a nicely customized streaming experience. You can get more than 30 channels for an affordable price, Cartoon Network included. Watching the new episodes of Rick and Morty is cheaper here than with Hulu, but there is a catch. You will not be able to see all of the old episodes here.
You are limited to seasons two and three, with some episodes missing. Season one is not available on Sling TV.
Sling TV is available across many devices such as LG, Android, iOS, Amazon Fire, and Samsung TVs, as well as Roku, Chromecast, Xbox, and more. It also offers some sweet DVR options in addition to what was mentioned. Overall, it is a versatile budget-friendly choice.

Watch Rick and Morty on Adult Swim
Some might say that we saved the best for last. In case you like freebies, you are going to love this. You can watch this Rick and Morty non-stop stream entirely for free. In case you prefer watching individual episodes, you can catch them in the videos section of Adult Swim's website that was previously linked.
It figures that the only place you can catch Rick and Morty for free (legally) is its native channel. The only downside is that you are not in control of the order in which the episodes appear. They change up the episode order every few weeks.
These are our top choices for streaming Rick and Morty, but you can also catch the wacky duo on DirecTV, Xfinity Comcast, Prime Video, and PlayStation Vue.
Rick and Morty Forever 100 Years
When you think about it, Dan Harmon and Justin Roiland were right from the beginning. In the pilot episode, they predicted how popular this show would become – and here we are now, six years later. People are still crazy about this strange, emotional, action-packed sci-fi comedy phenomenon.
What are your thoughts on Ricky and Morty? Are you as excited as we are for the next season?
How To Turn Off Incognito Mode
Read Next