Will There Be a Season 3 of You?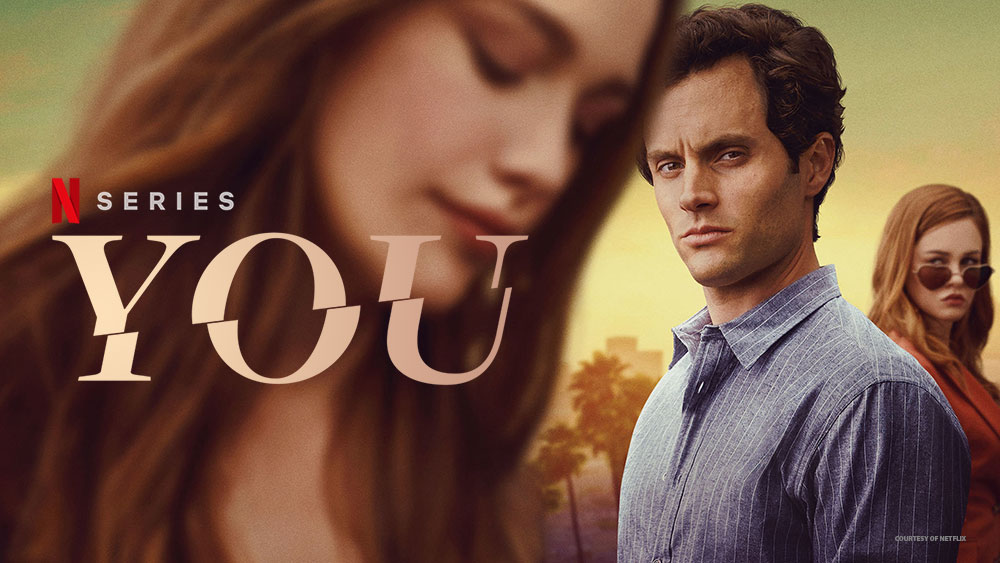 Following a psychopathic serial killer Joe Goldberg (played by Penn Badgley), the TV show "You" first aired in September 2018. Attracting a limited audience on its home network Lifetime, two months later it started streaming on Netflix as well. This proved to be a great move, garnering over 43 million viewers on the streaming platform who watched the show's entire season.
With the second season developed as a Netflix Original title, it appeared as their exclusive show, further increasing the fan following. In the first month of its release alone, over 54 million viewers saw at least two minutes of the second season.
Season 3?
After the second season of the show premiered on Netflix in December 2019, it took less than a month to get an official confirmation that, indeed, there will be another season. Planned for 2021, "You" will deliver another ten episodes, continuing the trend of the previous seasons and giving the fans a lot of content to look forward to.
While the first season took place in New York City, the next one moved to L.A. as Joe fled the crimes he committed in the city that never sleeps. At present, it's still not certain whether the third season will continue following his exploits in the city of angels, or whether it will move to an entirely different location. Of course, returning to NYC isn't out of the question, so it remains to be seen what turn the third season will take.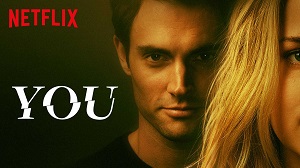 What's the Show About?
Based on Caroline Kepnes' novel of the same name, "You" is a psychological thriller following Joe, a bookstore manager with an obsessive delusional condition.
The moment he meets Guinevere Beck, an aspiring writer, he seems to fall in love with her, but in a quite creepy way. After stealing her mobile phone, he starts using social media to track her every move. They eventually hook up, but with a great price, as Joe looks to eliminate anyone he sees as a potential threat to their relationship.
Demonstrating the horrors that can come from abusing social media to stalk people, "You" shows how an unassuming person could potentially become a victim of psychopathic predators.
Season three introduces another love interest for Joe, a girl aptly named Love. As it turns out, she's not as innocent as she seems at the start. Just like Joe, she uses the same methods in order to keep their relationship going. Evidently, tables turn for Joe, making him the victim of a vicious game he plays himself as well.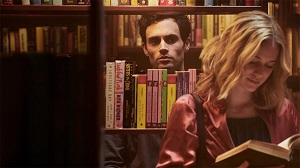 Characters in Season 3
Considering how season two concluded, it's natural to expect that besides Joe's character, Love Quinn (played by Victoria Pedretti) will play a major role in the coming season. That's unless Joe decides to cut her from his life (no pun intended) early on.
While fans see John Stamos' character Dr Nicky still in prison over the course of the second season, he remains pretty vital for the show's ever-thickening plot. Being fully aware of Joe's wrongdoings, he's still not certain of his true identity. Although Joe's responsible for his incarceration, Dr Nicky doesn't seem to be on a path of revenge. Not yet, anyway. This leaves audiences wondering how his character will develop in the next season.
Then there's Will (played by Robin Lord Taylor), who's basically the only real friend Joe has. Offering another look at Joe's personality, Will might play a significant role in the future. Unaware of the psychopathic nature of Joe's and Love's true characters, Love's friends Lucy, Gabe, and Sunrise might be in for quite a few surprises down the road.
Another character that could be vital for the continuation of the story is the teenage girl Ellie Alves (played by Jenna Ortega). With Joe helping her get away from the Child Protective Services after her older sister Delilah (played by Carmela Zumbado) is killed by Love, Ellie holds a lot of information that could compromise Love and her family.
"See You Soon, Neighbor."
Although quite creepy considering all the implications on how social media can be used to stalk people, "You" is actually a show that's pretty easy to binge. Thanks to the great acting by Penn Badgley in the role of the serial killer Joe, fans definitely can't get enough of "You's" thrilling drama.
Have you seen the first two seasons of "You"? Do you plan on binging season three when it comes out? Let us know in the comments section below.
How to Change Your Goals in MyFitnessPal
Read Next