How To Link Spotify with Amazon Echo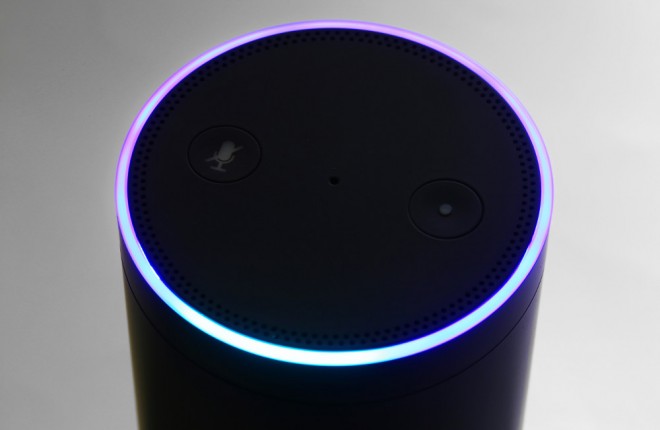 Smart speakers are incredibly popular in 2018, and seem to only be growing more in popularity as time goes on. While Amazon and Google seem to have a foothold on the market, everyone from Apple to Motorola, Samsung to Sonos, and even smaller companies like Insignia seem to be trying to get on the smart speaker game. Still, no company seems to be more successful than Amazon's own lineup of Echo devices, all powered by Alexa. Amazon Echo and Amazon Alexa have become a staple of the music community, inspiring everything from dozens of gadgets and products, thousands of add-ons to make the devices more powerful, and perhaps most notably, a popular meme on Twitter.
One of the best things about the Echo when it comes to listening to music is its ability to sync with the most popular music streaming service on the market today, Spotify. However, linking Spotify to your Echo isn't a one-click process. Today we're going to show you how to get the Spotify music application working with your Echo. Let's get playing some tunes!
Connect Spotify with Amazon Echo
You've got your Amazon Echo setup and ready to go. Now we just need to set up the connection to Spotify so that you can play your music. You're going to need a premium account to use Spotify with Alexa, just FYI.
To set the connection:
Open the Amazon Alexa app on your smartphone or mobile device.
Scroll down to the Welcome portion of the Alexa app to until you see "Customize Alexa" then tap on that text.
Under the list of Alexa Devices, you'll see Account. In the Account list, tap on "Music & Media".
Under Music Services, tap on Spotify. You can link an existing Spotify account or sign up for a new one. Tap the link highlighted in blue that says "Link account on Spotify.com."
On the next screen, connect Alexa to Spotify by logging into your Spotify account or signing up for Spotify.
If your Spotify account is connected to your Facebook account, you can log in to Spotify by tapping the blue "Log in with Facebook" button. Alternatively, you can use an email address and password if you want to use Spotify without going through Facebook.
If you log in through Facebook, you'll probably be prompted to accept the terms and conditions. Tap the "I accept" button to continue. On the next screen, you'll confirm that you are logged in with the correct Facebook account and select continue.
Presto! Your Spotify account has been linked successfully to Alexa.
Now that you're accounts are linked to Alexa, you can play your Spotify music via Alexa on your Amazon Echo.
Play Spotify through Amazon Echo
The initial setup to use Spotify along with Alexa on your Amazon Echo is all configured. Now how do you get your Amazon Echo to use Spotify and play music? Fear not, we'll tell you.
Say "Alexa Play Spotify." When I first set up my account and gave this command, Alexa said that my linked Spotify account was not premium, please upgrade and try again. Shoot, there's no fooling her!
Since you need a Premium account, I signed up for a 30 day free trial of Spotify Premium. (After the trial period is over, it's $9.99 a month. If you're not cool with $9.99 a month, be sure to cancel before you get the money taken out of your selected payment account.)
After getting the 30 day trial, everything worked like a well-oiled machine.
So, once again say "Alexa Play Spotify." She responds, "To play Spotify, tell me which playlist, artist or genre."
Give her the information she needs. "Alexa Play Ariane Grande on Spotify." Alexa's response was, "Playing songs by Ariane Grande through Spotify." Excellent!
By the way, I used Ariane Grande as an example because I like her music but then I told Alexa to play Metallica so I could rock out. Honest. I didn't tell her to play John Denver next, I swear.
So, now I've got a free 30 day trial of Spotify Premium and it now works with my Amazon Echo Dot without a hitch.
That's all it takes to link your Spotify music application with your Amazon Echo through the Amazon Alexa app. You can do this on your smartphone or mobile device. Once everything is linked together and you have a premium Spotify account setup, just tell Alexa what you want to play through Spotify and your Amazon Echo starts music playback almost immediately.
How To Delete Every Other Row in Excel
Read Next