The Best Free Proxy Server Websites – Secure & Malware Free [April 2020]
Whether you're trying to unblock certain websites at work or school, or just trying to access a geoblocked site in your area, proxy servers are a fantastic way to unblock websites. If you're unfamiliar, proxy servers work as a literal in-between connection from your location to the website you're trying to visit—in other words, a proxy. Hiding your true location and identity to the server you're connecting to is something many people are after when they're browsing, and proxies allow you to connect securely on a site-by-site basis.
Obviously, not all proxies are created equal, and you have to be truly careful when you're using free proxy services. Some proxies aren't as secure as many would like, working to use your personal data and invading your privacy in order to sell you ads, or to even steal your data for the benefit of advertisers. That's why it's always worth checking up on the privacy policies and terms of service before you use any proxy site.
We've rounded up five of our favorite proxies still up and running in 2020, perfect for unblocking websites, hiding your identity, and making the web a little more secure. While proxies aren't quite as fast or secure as VPNs, if you're only planning on using proxies on a somewhat-regular basis, there's no reason to pay for security. Instead, just rely on these five services, listed in no particular order, to improve your browsing experience.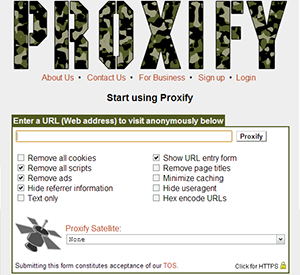 With satellite servers based around the United States, Canada, and the United Kingdom, Proxify is a great free proxy server that helps you connect to any server in the West. Whether you're trying to access a US-only site from somewhere in the world, or you're trying to hide your identity, Profixy has been a trusted proxy source for years. Proxify can do a lot for you in just a few seconds. It hides your IP address and secures your browsing with powerful SSL encryption. When you load your website through the proxy, it removes JavaScript, advertising content, and tracking pixels to keep your identity secure. Your browser's UserAgent header is disguised so the site can't see details of your browser and operating system, and it even modified your cookies to persist for only one season.
Proxify's privacy policy is short and to the point, with the company making it clear that they work hard to keep your data secure at all times to the best of their abilities. The app does offer paid services for business-class users, but for most home internet consumers, Proxify is one of the best free services you can find on the web today.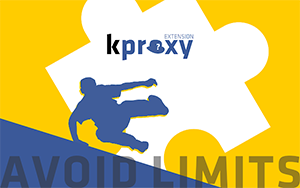 Another great service, KProxy makes it easy to connect to ten different servers spread across the United States to keep your data safe and secure from prying eyes. An optional extension makes it easy to connect and disconnect from the service as you need, with options for both Chrome and Firefox. KProxy even offers a portable, modified version of Firefox that lets you use KProxy right in your browser without having to modify your system settings—perfect for work or school computers that don't allow you to install add-ons or extensions during general use.
Trusted by more than 1.5 million users, KProxy is an excellent proxy service that hides your IP address while allowing you to bypass blocks on your network. KProxy's terms of use make it clear that this is an app built on user trust, with sections specifically regarding cookies and user data. All considered, KProxy is an excellent free proxy service, well worth checking out for your everyday needs.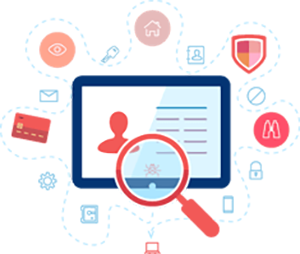 More than our last two picks, ProxySite is focused more on unblocking sites like YouTube, Facebook, and Twitter at places where those sites may be blocked by filters than it is securing your data. With easy links for those three sites, along with Reddit, Imgur, and Google, it's easy to quickly get to your favorite sites without even having to post a link. ProxySite features a number of servers spread throughout both the US and the EU, so it's easy to jump to the region best for you. ProxySite does have a number of privacy-focused features built into the service, including SSL encryption, and a fairly detailed privacy policy you can look over before use.
If you find yourself using ProxySite often, you might want to consider upgrading to their Premium plan, which offers a full VPN for additional protection with both monthly and annual plans. All in all, ProxySite is one of the best designed services on this list, making it ideal for beginners looking to get started.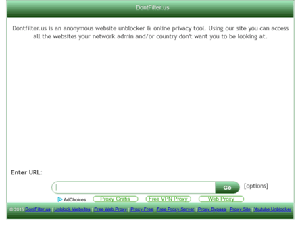 Perhaps the most basic site on this list, DontFilter.us is a proxy built specifically for getting around filters at work or school, allowing you to view basic websites like YouTube and Facebook that are often blocked from interactions. Before you enter your URL in DontFilter.us, make sure you check out the options list, which include defaults like encrypting the URL, allowing for cookies, removing objects, and removing scripts. Encrypting the entire page is an option here as well, but it's turned off by default, so make sure you pay attention to your settings before heading to your next webpage.
Unfortunately, despite their encryption options, Dontfilter.us isn't as secure as the other sites on this list. It does do a great job at unblocking sites being filtered by your location though, so don't write it off completely.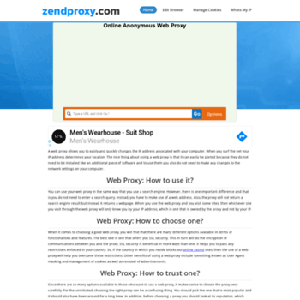 Our final suggestion is ZendProxy, which works to hide details of your identity while giving you some options as to how to render the webpage you're visiting. Just like DontFilter.us, ZendProxy has a number of options you can include before loading your site, including encrypting the URL, allowing for cookies, removing objects, and removing scripts. Also like DontFilter.us, ZendProxy turns off encrypting the page by default, but the option is included here for your use. Unfortunately, you can't pick where your proxy is based from, which makes this a bit more limited than competing sites.
However, ZendProxy includes a cookie manager and an IP address tracker built right in, so it's easy to control how secure your data is regardless of your location. You can even edit your browser settings before browsing, to hide your platform of choice to any prying eyes.
Disclaimer: Some pages on this site may include an affiliate link. This does not effect our editorial in any way.