The Best Free-To-Play Games For 2022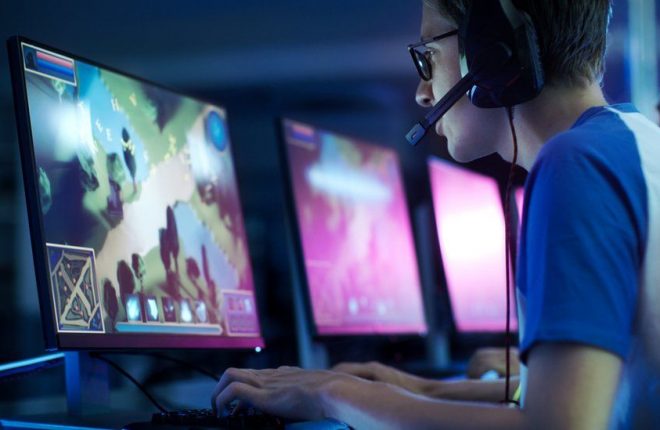 Who says you need to pay $30-$60 to buy a good game? What you might not know is that there is an ever-growing list of free-to-play games out there that you can sink hundreds of hours into. If you know where to look, you don't have to worry about having to spend money on a game for a long time.
Whether you're a PC or a console gamer, there are lots of games to choose from.
There are so many free-to-play games out there that we can't possibly put them all on this list. However, we've tried to list down at least 6 of the best games that are worth the space on your gaming device. That said, here are the best free-to-play games that you can get in 2022.
Are you looking for fast-fire fights, intense co-op gameplay, and lots of things to do? Then you should download Apex Legends, which is available on the Switch, PC, Xbox, and PlayStation. Apex Legends is a free-to-play battle royale that you can play alone or with up to two friends. . The game is highly regarded as one of the best battle royales ever made, and it's easy to see why people are so enamored by this shooter that's still going strong today. It delivers a lot of unique things that make the overall experience diverse and more exciting than others out there.
In Apex Legends, you don't have a basic character that you can customize. Instead, you get to choose from a growing number of unique characters called Legends. As of this writing, there are already 19 legends in the game, and it continues to grow with each new season. Each of the characters features their own set of skills, skins, personalities, and backstories, which make for gameplay that's more than engaging. Additionally, you have to synergize your characters with your teammate too. The game plays just like other battle royales. You are dropped into a map that's growing smaller and smaller. The last team standing wins.
There are a variety of maps in the game, and the developers even revamp some of them with each new season. Additionally, there are events scattered throughout the seasons that give players access to new game modes, new unlockables, and more. Thanks to continuous support from the developers, there's always something to do in the game. Apex Legends is the best free-to-play game that you can get right now. There are lots of things to do. Whether you're alone or with a few friends, it's a fun time waiting to happen.
Why not go for a hack-and-slash title if you're not into battle royales or other common styles of free-to-play games? Warframe might not be as popular as other games on this list, but it's still great. Warframe is available on PC and gaming consoles. It's hard to explain what the game really is about, but to put it simply, you play as a machine that can wear various types of armor pieces called Warframes. You can collect these armors as you go through the game, but you can also buy Warframes with money.
Whether you play completely for free or if you want to enjoy the game ahead of others, Warframe is a pretty good title to get. The game is fast-paced, and you get to use a wide variety of melee and ranged weapons. Throughout the game, you'll be tasked with completely diverse and exciting missions throughout the galaxy. The game offers a handful of campaign missions even for players that play the game without spending any dime. While you can go through with the game alone, you can also enjoy it with friends via multiplayer.
Despite its amazingly fun gameplay and hundreds of hours worth of content, Warframe isn't very popular. However, the developers continue to add more content with updates and full-fledged expansions too. You're getting a lot out of your time with Warframe, and a lot of the players who try it out for the first time can't seem to get enough of the title moving forward. You might be surprised by just how exciting and amazing this game can be. Warframe is constantly growing thanks to expansions. If you get into the game right now, you can get hundreds of hours worth of gameplay which isn't bad for a free-to-play title.
Since launching in 2020, Genshin Impact has been regarded as one of the best games ever released that's free-to-play. Thanks to its expanding content and rich story, the game is certainly a hit with fans. Genshin Impact is an open-world action game that's available on PC, Xbox, PlayStation, and mobile devices. A Switch version of the game is in the works, but no release date has been given to it yet.
The game features a lot of similarities to the hit 2017 title, The Legend of Zelda: Breath of the Wild. It features a rich open-world with tons of things to do, including side quests, collectibles to get, and mini-dungeons that you can play through. The highlight of the core Genshin Impact experience is collecting the characters in the game. There are over 20 characters to collect, and each comes with its own unique set of abilities, personalities, and backstories too. Although the game is completely free-to-play, you can spend money to get more characters. Don't worry though; you can still enjoy the game and get more characters even if you don't pay money, albeit the progress will be much slower.
What's great about Genshin Impact is that it's constantly getting new content. There's an event to partake in every month, and the game regularly gets major events that further expand the story of the game. This isn't too surprising, however, as the developers have promised to support the game for 10 years. So far, they've kept their promise. Just a few weeks from now, the game's already large world is going to grow even bigger. Genshin Impact is beloved by the gaming community because of the sheer amount of content it has. If you want a game that will eat up lots of your time, then this is the game to get.
Not every battle royale out there is an intense FPS that puts a lot of pressure on you. What makes Fall Guys different is that it's an amazing battle royale experience for everyone – including kids. Fall Guys went free-to-play a few months back. The game is available on the PC and all current gaming consoles. The game might not seem like it yet, but it is a battle royale. Instead of intense shooting action, the game relies heavily on platforming and obstacle courses.
If you're familiar with shows like Takeshi's Castle and Wipeout, then you definitely know what Fall Guys is going to be about. In the game, you have to go through various events called shows until one or an entire squad is proclaimed as a winner at the end of the match. You get matched up with up to 59 other players, and the games can be very fun and exciting. It features obstacle courses, survival game modes, and even mini-puzzles to get through. What makes the game extra fun is just how light-hearted and silly it can be, thanks to the cute characters and the ragdoll physics.
The characters in the game are called beans. You can customize them with outfits, colors, patterns, and more. You can make your bean stand out by adding unique features to them. Of course, what makes the game very exciting is the fact that the shows are pretty fun and lighthearted. A lot of people can't seem to get enough of just how funny it is to watch the beans fall and get hit by the obstacles throughout the game. Fall Guys gets content updates regularly. The developers also collaborate with other companies to special skins. They've even collaborated with the WWE for skins for Undertaker, Asuka, and Xavier Woods!
It's hard to create a best free-to-play games list without adding Fortnite to the list. Although the game is pretty divisive, there's no doubt that it has left a lasting impact on the gaming industry. Fortnite is definitely the biggest battle royale out there. Although Player Unknown's Battleground is regarded as the first battle royale, it's Fortnite that put the genre on the map. Don't be taken aback by the statements that the game caters to kids. In reality, Fortnite is a game for anyone, and it's actually a lot more challenging. If this is a kid's game only, then you'll be surprised at how many times you're going to meet your end at the hands of children playing the game.
The game features all of the standard gameplay mechanics that you'll see in a battle royale. It features a large map that shrinks over time to force players to engage with each other. There are lots of weapons to collect and even vehicles to ride in the game. However, what sets Fortnite apart from other battle royales is that you can build structures in the game as well. That feature is now a part of an optional mode, however, as the base game has taken on a more traditional approach to battle royales.
Fortnite is getting loads of content regularly. Aside from new skins, the developers collaborate with other companies to bring in content from their franchises and IPs. To say that there is a lot to do in the game is an understatement. Fortnite remains to be one of the best battle royales for a reason, and it's the intense gameplay and fun collectibles that make up for an overall fun experience for most players that are still playing it. Fortnite is far from being the kid's game that others say it is. It's an amazing title that comes with lots of excitement, so don't forget to try it out when you can.
The e-Sports industry has been around for decades, but the game that put it on the map is often considered to be Valve's Dota 2. This massive online battle arena or MOBA is the best and biggest in the world right now. Lucky for us, it's free. The goal of Dota 2 is pretty simple, you and your team need to run through the heroes and towers of the opposing team to destroy the main tower at their base. The highlight of the gameplay, however, is the heroes who have their own abilities.
There are over 100 heroes in Dota 2 right now, and mastering some of them takes a lot of time. You also need to consider how well your hero blends with the abilities of the heroes that your allies have chosen. Although it's free-to-play, Dota 2 features a surprising amount of content. Literally, everything in the game is free aside from the skins and the battlepass in-game. You get access to all of the heroes and all of the game modes free of charge. If you want to sink your teeth into a game that will probably eat up hundreds of hours of your life, then this is the game to get.
Although it's a few years old already, Dota 2 still has a massive player base to play with. While an amazing game in itself, Dota 2 isn't exactly for everyone. The game itself can be very complicated, so you might need help from friends to get a full grasp of the game and its gameplay. It requires a lot of strategies and a lot of hand-eye coordination. Once you get the ropes, however, you'll be surprised at how fun and engaging the game really is. Just try to turn off the chat if things get a little toxic for your taste.
Best Website Builders for Businesses
Read Next