The Best NES Games Of All Time [December 2019]
In 1983, things in the video game industry went south. Home consoles were still seen as a bit of a fad, and though they were booming in popularity thanks to Atari and the Atari 2600, a flooded console market and constant releases of subpar or even disastrous video games made the market volatile. With the amount of software and hardware available, consumers were essentially split, creating a market where no one wanted to buy the games being put out by the market. With the rising market of personal computers, analysts were reporting that the console market was dead, and when the Atari versions of both Pac-Man and ET: The Extra-Terrestrial failed to sell even close to what predictions had originally planned, the bottom fell out of the gaming industry, seemingly killing it for good.
Things likely would've stayed that way if not for Nintendo. By 1985, video game consoles were already being forgotten about as a fad, when Nintendo finally launched its Famicom console in the United States, more than two years after its launch (and success) in Japan. Renamed the Nintendo Entertainment System (or NES) in the United States, Nintendo worked hard to market the NES not just as another console two years too late, but as a full-blown entertainment device. This tactic, combined with the official licensing of third-party developers by Nintendo and the "seal of quality" stamp placed on every NES game sold, helped to create a consumer trust in Nintendo's brand. Suddenly, two years after being seemingly killed by Atari, video game consoles were back and better than ever.
Though Nintendo's business and marketing tactics with the NES were a huge reason why the system sold so well, it also helped that the games were better than they had ever been before. Nintendo has a thirty-five year history of developing incredible video games, from the original arcade Donkey Kong to the Mario and Zelda series, and all of those had some hand in the NES's success. Thirty-plus years after its release in the United States, the Nintendo Entertainment system is still looked at by fans and newcomers alike with glee. While it would eventually be succeeded by the Super Nintendo, the NES had some incredible games that still hold up today—so much so, that Nintendo released a NES Classic two years ago, selling out every model they had made and eventually bringing back both the NES Classic into production, and creating a SNES Classic last year.
So, with that in mind, let's take a look at the twenty best games for the Nintendo Entertainment System. Through a mixture of classic game design, old-school visuals and music, and yes, a healthy dose of nostalgia, all twenty of these games hold up today in some form or fashion. Whether you're trying to recapture the magic of your youth, or you're a younger game who wants to revisit the old classics, here are the twenty must-play games for the Nintendo Entertainment System, complete with the best place to play them in 2020.
Our Recommendation: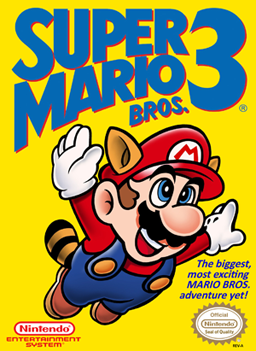 Fans can argue day and night about whether Super Mario Bros. 3 or Super Mario World is the better Mario game, but one thing's for sure: Super Mario Bros. 3 is absolutely the best game on the Nintendo Entertainment system. An all-time classic and a must-play for any gamer, SMB3 is a groundbreaking title, with a gorgeous visual design aesthetic and features that would be carried through endless successors and influence every forthcoming Mario game, up to and including last year's critically acclaimed Super Mario Odyssey on the Switch. So much was added in this game that would eventually become series staples, from the overworld map showing stage selection to a wider range of power-ups, including the legendary Tanooki suit, that it's impossible to overstate how much of an effect this game had on this legendary series.
With a wide variety of worlds and stages, complete with different themes and visual designs, the inclusion of hidden secrets within the level to encourage exploration, and the first appearance of the Koopalings as world bosses to defeat before reaching Bowser in the eighth and final world, Super Mario Bros. 3 takes the cake and absolutely ranks as the best game on the Nintendo Entertainment System. While our entire top five—especially The Legend of Zelda and Metroid—manage to give this game a serious run for its money, we simply can't take away the fact that Super Mario Bros. 3 is a masterpiece and one of the greatest games of all time.
Playable on Nintendo Switch Online
Runner Up: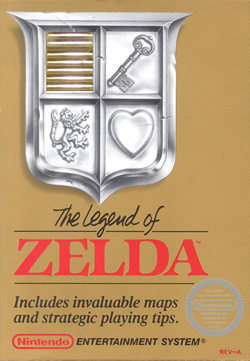 The backstory surrounding the original Legend of Zelda, at this point, has become lore infused within the series. Creator Shigeru Miyamoto—the same man behind Mario, Donkey Kong, and Pikmin, among other series—wanted to create a game inspired by his childhood experiences of roaming around Kyoto, exploring fields, woods, and caves behind his house. The Legend of Zelda follows a young boy named Link who sets out to save Princess Zelda from Ganon, the Prince of Darkness, by retrieving the fragments of the Triforce of Wisdom. To do so, he'll have to explore the fields, caves, and ruins of Hyrule, an expansive fantasy land where mystery and the possibility of death lurks behind every corner of the world.
It's hard to overestimate how important The Legend of Zelda was for video games in general. Though the series isn't considered a role-playing game, it did set a benchmark and help establish the genre as a whole, thanks to its focus on exploration, hidden secrets, and fantasy-based combat. Released in Japan in 1986, it was one of the earliest console games not to feel like an arcade game at its core. In fact, you can thank the original Zelda for essentially inventing the save system, as The Legend of Zelda was the first console game to ship with a battery-powered RAM slot to allow for saving your game at all. The Legend of Zelda is certainly a dated entry in the series, but its imperfections helped to eventually refine (and in the eyes of some, perfect) the adventure game in The Legend of Zelda: A Link to the Past. Whether you're a newcomer to the series or looking to explore this legendary saga's roots, The Legend of Zelda is a must-play.
Playable on Nintendo Switch Online
Everyone else
Disclaimer: Some pages on this site may include an affiliate link. This does not effect our editorial in any way.