Is Disney Plus on Amazon Fire Stick?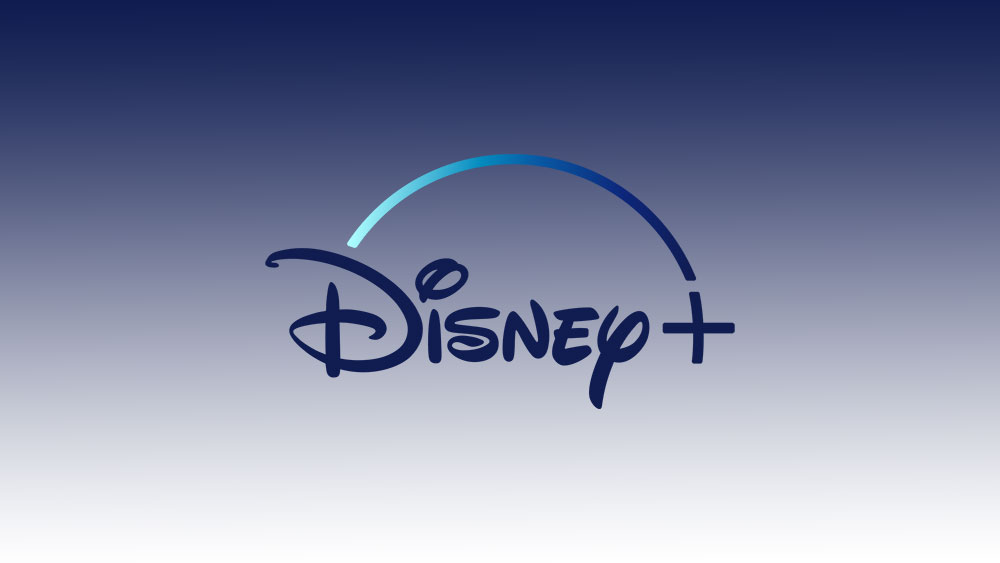 Without a doubt, Disney is one of the largest corporations in entertainment today. Not only do they offer animated classics like Cinderella and Sleeping Beauty, but they also craft the biggest blockbusters in your local theater. From the Marvel Cinematic Universe to the continuing adventures in Star Wars, plus live-action reimaginings of your childhood favorites, Disney has never been bigger than it is right now. So, of course, it only makes sense for Disney to take their success from the big screen to your phone, tablet, laptop, and television with Disney Plus, the brand-new streaming service that promises to bring original films and TV shows—plus Disney's massive library of older content—right to your fingertips.
Of course, if you want to get the most out of your subscription, you'll want to watch shows like The Mandalorian on the biggest screen possible. Millions of users rely on Amazon's Fire TV to allow them to stream Netflix, Hulu, HBO, and thousands of other platforms that offer entertainment on demand. Considering the amount of access Fire TV OS provides, it makes sense that consumers may want to stick with their Fire Stick or Fire Cube to stream Disney Plus. That begs the question: is Disney Plus even on Amazon's Appstore, or will users be shut out in the cold over a brand war? Let's dive in.
Updated on November 12th with links to the app.
Get Started By Signing Up
Before you start streaming your favorite Disney movies on Disney Plus, you'll need to get signed up for an account. Start by signing up here for a free week trial, or get your favorite movies, shows, and sports for one low price by bundling Disney Plus, Hulu, and ESPN Plus right here!
A Disney-Amazon Rivalry
You might have heard talk of a disagreement between Disney and Amazon over the last month, with the Wall Street Journal having reported in October that Amazon's Fire TV OS would not receive Disney Plus at launch. This spawned from the lack of a deal between the two companies that would see Disney Plus arrive on the Amazon Appstore. The conflict stemmed from advertising space: Amazon wanted to be able to sell ad space on top of the Disney apps—which also include ESPN Plus—while Disney didn't want to relinquish the space to Amazon.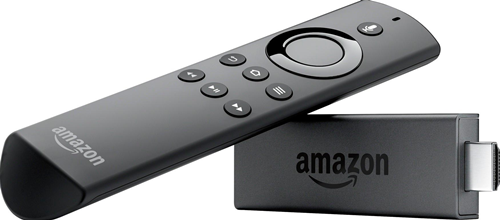 It's unclear what came of the negotiations between the two companies, but for the end-user, it doesn't really matter. All that matters is, yes, your Amazon Fire TV (in addition to your Roku, PS4, and plenty of other devices) will support Disney Plus at launch. Crisis averted, folks.
How Can I Add Disney Plus to my Amazon Fire TV?
With launch day finally here, you're probably looking for the Disney Plus app for your Amazon Fire Stick. To install the app, either search for "Disney Plus" on your Fire TV using Alexa, or head over to Amazon's Appstore here to remotely install the app on your device. Once you've installed the app, follow the prompts to either signup or sign into your account to begin streaming.
Will Disney Plus Be on My TV with Fire OS Built-In?
We've seen televisions with Fire OS included as the main operating system of the TV become rapidly popular over the last few years. Not only does it negate the need to fill an HDMI port with your Fire Stick, but you can control Fire OS right from the same remote you use with your television.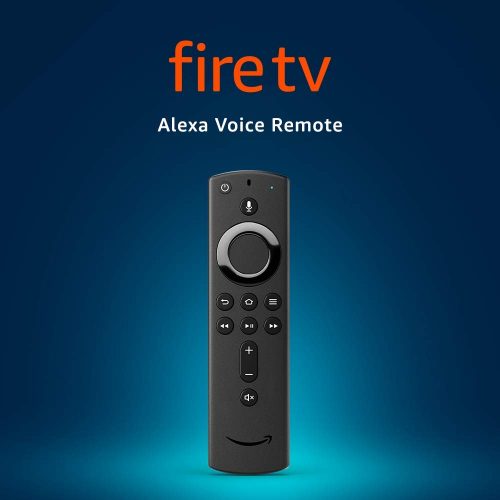 Of course, since a TV with Fire OS built-in isn't the same as using a Fire TV Stick or a Fire TV Cube, there's always the chance that your device won't be supported. Thankfully, your concerns are unfounded: just like how Fire Stick users will be able to find the Disney Plus app right in the Appstore, Fire TV users will also find the app just a search away.
How Much Will Disney Plus Cost?
Disney Plus starts at $6.99 per month, and unlike Netflix or Hulu, doesn't offer a tiered streaming platform. For $6.99 per month, everyone gets the same features and streams as every other user. Of course, Disney still says the service "starts at" $6.99, and presumably, that's because the price will likely rise over time. Consumers are no stranger to price hikes—just look at Netflix, which has seen several price increases over the last several years—but it's still worth being prepared going in. Just because you're paying $6.99 now doesn't mean you'll be paying $6.99 forever. Disney Plus' first marquee show, The Mandalorian, looks expensive, and once the MCU shows begin premiering in 2020, we have to imagine the service will only grow in price.
For more details on how much Disney Plus costs—plus how you can save money on your subscription with a bundle or an annual payment—check out our full guide to the Disney Plus pricing here.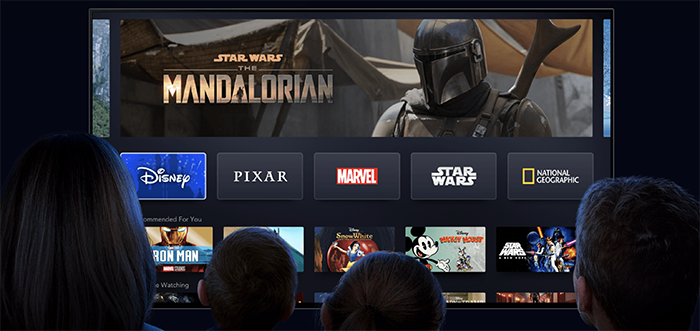 What Other Devices Will Disney Plus Be Available On?
Depending on how many televisions you have in your house, you might have a lot more devices than just a single Fire Stick. If you're looking to save on HDMI space and you want to consolidate devices, here are the other platforms Disney Plus will be available on when the service arrives in just a few days.
Desktop web browsers like Chrome or Safari
Android
iOS and iPad OS
Chromecast
Roku
Apple TV
Android TV
PlayStation 4
Xbox One
LG Smart TVs
Samsung Smart TVs
With the addition of Samsung and LG smart TVs and, of course, the Amazon Fire Stick, Disney Plus seems to be available on basically every major platform. That means that, no matter where you like to watch your favorite shows, you can jump in and start streaming right away.
***
So, with Amazon confirmed to be a launch partner for Disney Plus, will you be signing up for the service? Let us know in the comments, and check out our guide on how much Disney Plus costs here in order to save some cash on your subscription.
How to Change Your Instagram Name
Read Next